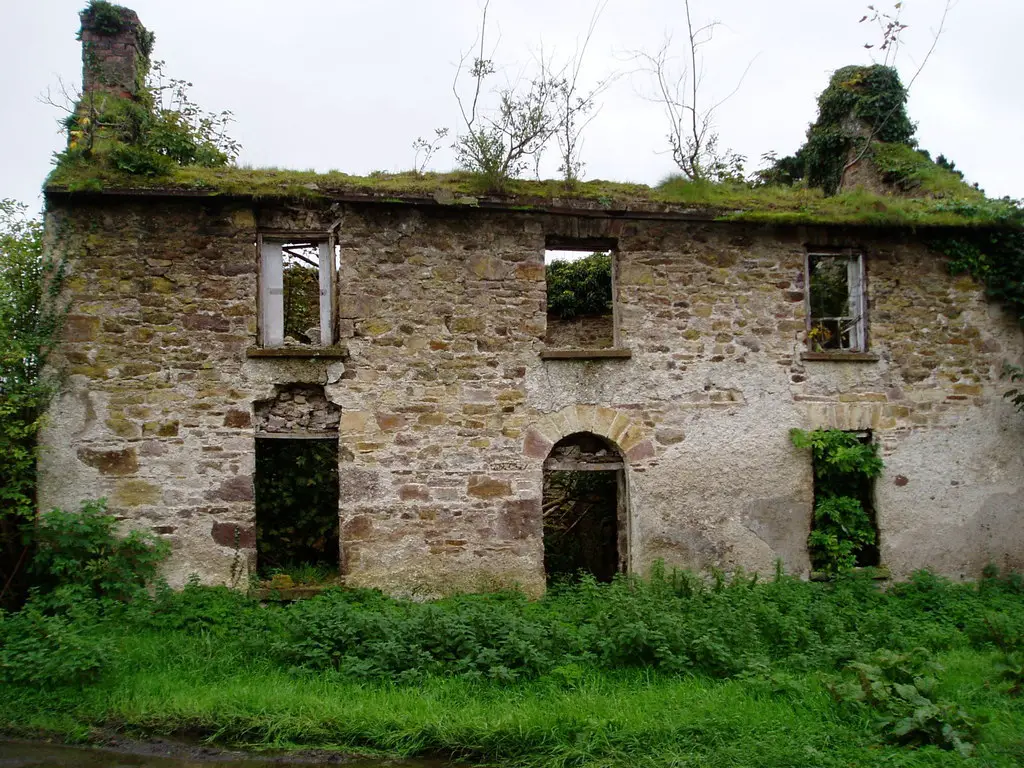 Guide To Derelict Property For Sale
Purchasing derelict properties in the UK
The UK is full of derelict property for sale and in recent years, mainly due to the rise of TV shows such as Grand Designs from Channel 4 television there has been a massive increase of interest in derelict and abandoned property by the general public.
Not so long ago many people would have been reluctant to take on a major renovation project, but now the confidence of buyers has increased dramatically. In this article we shall explore the recent trend of purchasing a derelict property for sale and how this affects both the UK housing market and the individual home owner.
In addition, we shall also find out:
Why buying a derelict property has become so popular
The advantages of purchasing an abandoned building
Pitfalls and unexpected events when buying empty property
Planning permission and legal issues surrounding renovation
Costs and budgets for renovating a derelict building
How to get started on your property renovation journey
Why purchase a derelict property?
As you may have guessed, there are many answers to this question. It may be because of the building itself, such as visual appeal, or it may be to acquire a plot of land for a new build. Some people purchase abandoned buildings in order to circumvent local planning laws while others love the idea of taking on a renovation project and turning an unused or empty property into their dream home.
If you were to ask 100 people who have taken on such a project it's very likely you would hear a different answer from each of them, but what is most important is your own reasons for embarking on what could become a life-changing journey.
To answer the question above purely from a logical point of view, there are many good reasons why embarking on a search for derelict property for sale, such as an old barn, empty property or a disused church, may be a wonderful step for many property buyers to take.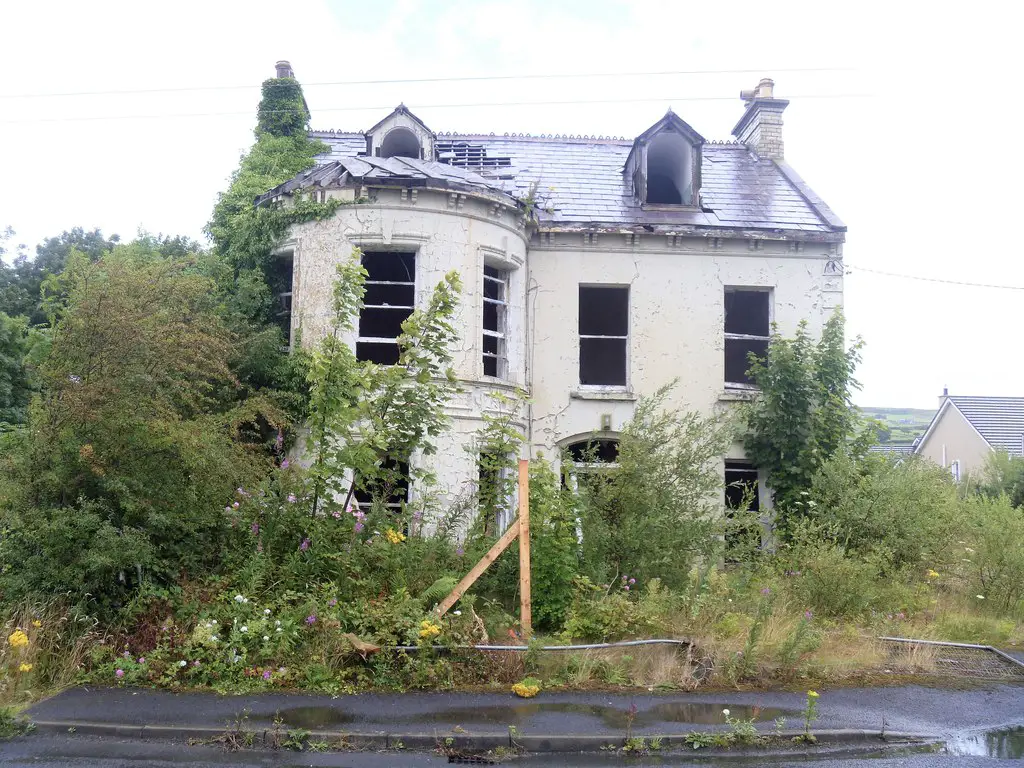 From derelict property to dream home
Turning a derelict property into a family home
This is a dream shared by many potential property owners – to take a beautiful building, such as an old farm building like a barn, windmill or even an empty church, gatehouse or cottage and turn it into a stunning dream home for your family. Usually the examples of these we see on TV involve huge budgets, long time-frames and much work and as you will have seen, a stunning end result.
However, in the real world of property renovation, things rarely go so smoothly and the end result is not always as financially viable as you may imagine.
In one recent example, a couple purchased a stone barn for sale in Scotland with a view to converting their abandoned building into a beautiful family home. Indeed, in the end that is what they achieved, but the journey was far from smooth.
The renovation ran into multiple problems, from planning permission issues right through to delays with builders and contractors. In fact, the property turned into somewhat of a money pit, akin to the movie, with their renovation budget of £150,000 (over and above the original £170K purchase price) essentially doubling and more, with the final bill for the project topping £330,000.
This may be an extreme example, but situations like these are more common that you may think. On the other hand, careful planning and realistic expectations can eliminate many hurdles and with careful management of the building project things can also go according to plan.
Don't be intimidated by the thought of buying a derelict property for sale, simply be honest with yourself. Turning a derelict or abandoned building into a dream home is a lot of work and requires multiple skill levels – if you need help then get professionals to assist you.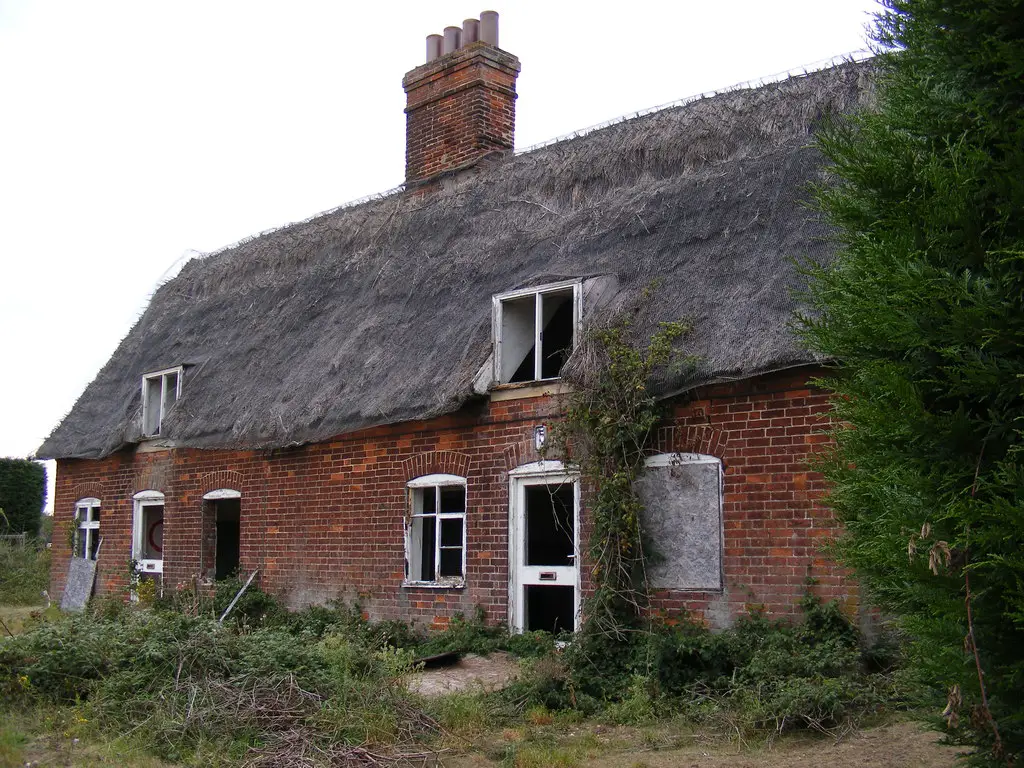 The advantages of buying a derelict property
Probably the main reason for purchasing a derelict property, at least in the mind of many buyers, is the building itself. In our example above, our couple purchased a beautiful Victorian U-shaped barn, complete with courtyard in the middle and with a substantial amount of land around. The building was sandstone, with impressive lintels, stonework decoration and frankly speaking, they just don't build things like that any more.
When viewing derelict properties for sale it is very important to see past the hurdles, such as fallen roofs, missing sections and overgrown surroundings and imagine the beautiful home it could become. It is also very important to be realistic and not "bite off more than you can chew". This is essentially what happened to our couple. The stone barn they purchased was actually too big, with two floors and very large spaces. In fact, this was the reason their renovation project and budget spiralled out of control. Remember to keep this in mind during your search for the perfect potential home.
Pitfalls when buying a derelict or run-down building
When it comes to pitfalls in a major renovation project the list of things that can go wrong never ends. In summary, it can include but is not limited to:
Serious structural problems with the building
Access problems – see our article on property access issues
Financial problems – budgeting for your property renovation project
Planning permission problems and your legal obligations when renovating
Management of the renovation project and trades people
Planning permission for renovating a derelict property
You need to seriously consider planning permission issues when renovating an empty property as, without planning permission, your project is dead in the water, even if you have already purchased the property.
Many would-be renovations and conversions have been stopped in their tracks by the planning department of the local council. It may be due to a listed building status which can dictate what you are allowed to do to the building and even how it should look, materials used during construction and sometimes even whether it can be used as a home at all.
Useful planning permission sources
Planning permission for England and Wales
Planning permission for Scotland and Northern Ireland
Before you reach for your wallet or attempt to obtain a self-build or renovation based mortgage, talk to the local planning department. Explain what your intentions are and ask if there are any planning issues relating to the building before you make your purchase. Sometimes planning regulation issues can come to light at the last minute and perhaps buying that beautiful abandoned building or derelict property for sale isn't such a good idea at all.
Simply having the money to purchase an abandoned or empty property isn't enough – you need to find out where you stand with the local planning department establish if your property renovation is viable or not.
Remember that Scotland and England have different laws, including many laws governing purchases and renovation of derelict and empty properties. Obtain legal advice from the area in which your property is located and talk to the local council planning department. Local advice can prove invaluable.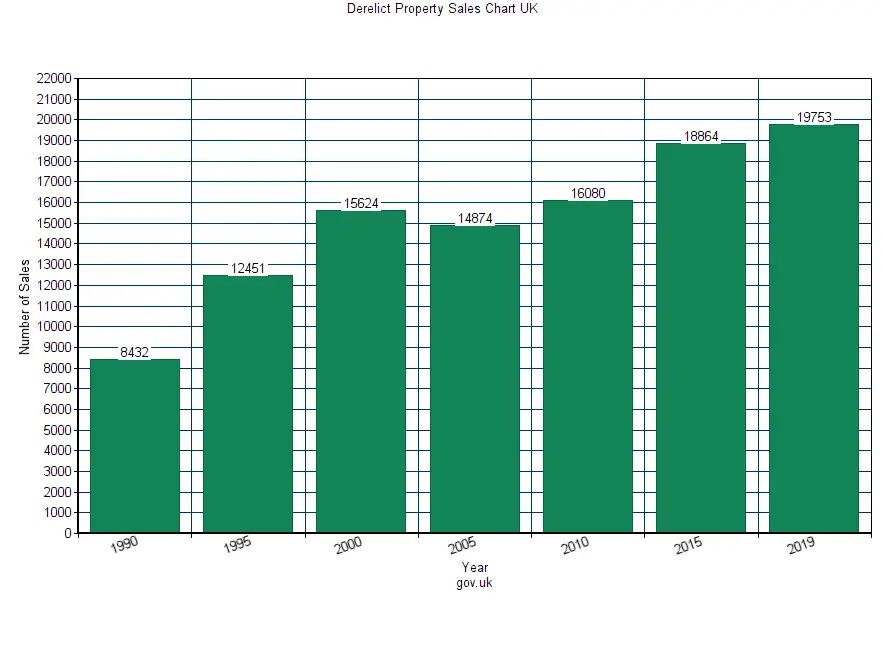 Building renovation costs, budgets and project management
It may seem obvious but it is essential that you not only plan your renovation budget carefully and that all aspects of the property renovation are managed properly. If you don't feel confident doing this yourself then you can either allow your main contractor to control the project or employ a professional project management company to take care of the build and renovation on your behalf. There is also a wide variety of software available which could make managing your building, conversion or renovation a lot easier.
* Finding a property to renovate in the UK
For property renovation budgets and costs see our dedicated page on how to plan your renovation finances properly. Budgets can spiral out of control, especially when renovating a derelict property or abandoned building, so never assume anything and take advice when needed – it will save you a lot of headaches and heartaches in the future. Finding a derelict property for sale and turning it into a beautiful home is a wonderful and rewarding experience but you do need to protect yourself, your investment and your savings.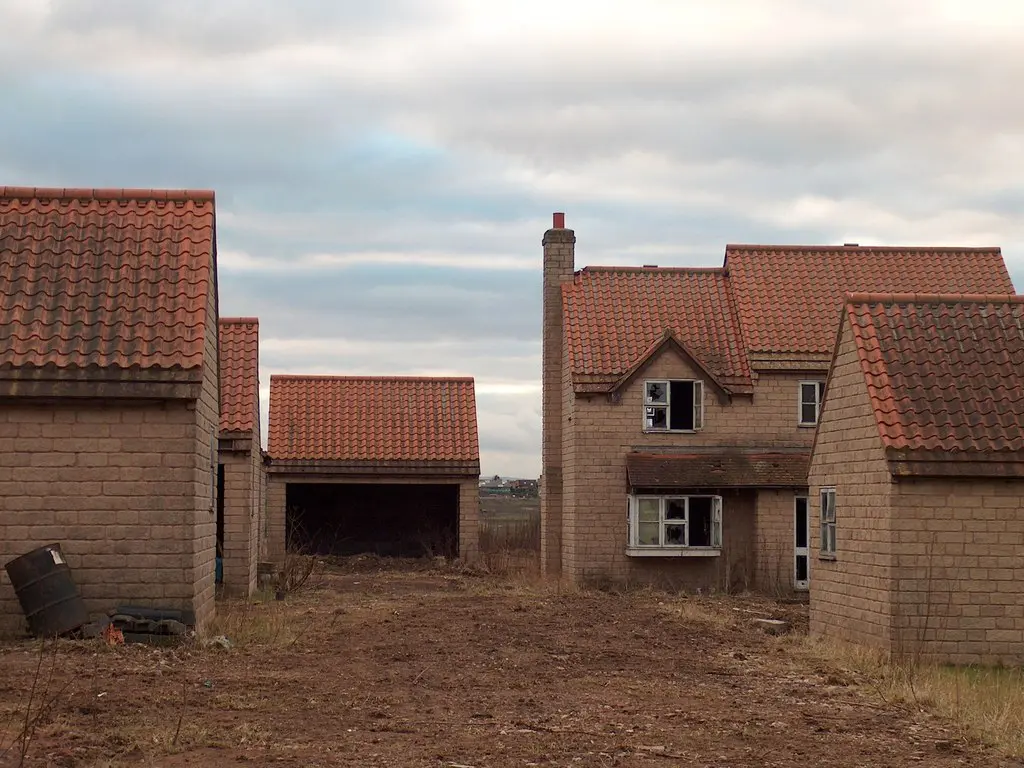 Derelict properties for sale at UK property auctions
One very popular method for finding derelict property for sale in the UK is to visit a property auction. In the UK there are basically two types of property auction. There are live or 'real' actions, where you go along to the auction house and physically bid in person, then there are online property auctions which function in the same way but the bidding and selling is conducted on the auction house website.
One resource we would highly recommend is this excellent and in-depth guide to UK auction properties. It may be a long read, but it's worth the time and effort to bring yourself up to date about every aspect of buying a property at auction. Many auctions also include derelict property for sale as well as abandoned houses and neglected property such as disused churches and empty farm buildings.
These property auctions are fantastic places to source derelict and abandoned houses, flats and commercial properties around the UK. Most produce an auction catalogue and it is often a very good idea to attend an auction without bidding, just to view how the process works and all that is involved.
Derelict Property FAQ
Where can I find a derelict property for sale?
You can find a derelict property for sale just about anywhere in the UK. Contact local estate agents, look at local property listings or simply drive around your area of interest and try to find a derelict property you may be interested in. From there you can make local inquiries and find out if the empty property is for sale.
Can I get planning permission for a derelict property?
It is possible to get planning permission to renovate a derelict property for sale if you happen to find one, but it does depend on the circumstances and your actual planning application. If you find an empty or abandoned property it is best to speak to your local council planning department first before purchasing a derelict property.
Can I claim a derelict or empty property?
It is possible to claim a derelict property but the process takes around 12 years and is legally difficult. Most properties are owned by someone and it is extremely unlikely that any property, even derelict or abandoned properties, does not have a registered owner. If you find a derelict property for sale and you are interested in purchasing the building, find out who owns the property by asking around locally, speaking to a local estate agent or searching the local land registry.
Where can I find derelict properties for sale?
One of the best ways of finding a derelict property is to go for a drive around the area you are interested in. Derelict properties are often not listed and when you find a suitable abandoned house or derelict barn, start making local enquiries as to who owns the building.
Is it legal to renovate a derelict building?
Yes of course you can renovate a derelict property, as long as you adhere to the local planning permission laws. For example, the property may be a listed building or protected in some other way. make sure you determine the status of any derelict property you wish to buy before you purchase it.
Can you insure an abandoned or empty property?
Insurance for an unoccupied, abandoned or empty property is a must if you own the building. Even if the property is completely derelict, for example a ruined house, there are still many things which can go wrong, such as flooding, landslips and fire. If your empty property has a roof then you should definitely contact an insurance company which specialises in cover for empty properties.
Is it possible to buy derelict property with land?
If you like the idea of living in the countryside you will find that many derelict properties come with land, such as a small field or paddock, as part of the purchase. This is especially true for empty properties such as old barns and farm buildings, country churches and old farmhouses. It is likely you will get much more for your money by buying and renovating a derelict property in the countryside.
Five good reasons to consider buying a derelict property
1. You can save a lot of money buying a derelict property
One of the major benefits a purchasing a property in a derelict condition is the possibility to acquire the property at a greatly reduced price. Depending on the type of property and the status of the building, such as with a listed or protected status, it is possible to grab yourself a real bargain in terms of the price paid for the property.
2. It's not just the building, it's the plot or land too
With some derelict properties, particularly those that are not protected, you are also purchasing a plot as well as the ruined building itself. This means that as long as you are allowed to demolish the existing building you could be left with an ideal plot that is easier to get planning permission for due to the fact that the building already exists on the site.
3. You can restore and renovate a beautiful building
One of the main reasons people search for a derelict property for sale is to find a building that has some kind of character or features which are not normally found in modern buildings. For example, imagine finding a derelict Victorian stone barn which you could convert or a disused church that could be turned into a beautiful home. These kind of derelict properties present unlimited possibilities.
Prepare to play a longer term game if you purchase a derelict property as an investment. Making money renovating a derelict house, barn, cottage or building takes time and money
4. An abandoned or empty building is better to be used then left as a ruin
We are all familiar with seeing ruined cottages with only two walls standing or other derelict buildings that have sat in that condition for years on end. It can be argued that bringing these type of derelict buildings back into use is the right thing to do. A beautifully renovated derelict building is often better for the local area and the building itself.
5. You can build your home where you may not otherwise be allowed to
In some cases, buying a derelict property for sale allows for the possibility of creating a family home in an area where you may not normally be able to get planning permission to build a new house. This is often the case on country estates, national parks and other parts of the UK where they have restricted new builds. Many country estates like to see derelict cottages and empty stone barns brought back to life rather than staying in their present ruined condition.
These are just some of the reasons the buying a derelict property can be a great idea, however is not for the faint-hearted. Renovating a derelict property is a major undertaking and can involve a lot of paperwork, money, time and more often than not a great deal of frustration.
Taking on a project like this really is a labour of love but if you persevere and follow all the rules while at the same time respecting the building itself, you can end up with a stunning family home full of character and with the kind of visual appeal that simply doesn't exist in modern buildings.
Is buying a derelict property a good investment?
The short answer is yes it can be, but that very much depends on the type of derelict property that you purchase. For example, if you purchase a derelict cottage Or house which needs to be completely renovated, it may prove to be a long term investment but this does mean waiting at considerable length of time and spending a substantial amount of money during the property renovation process.
If you purchase a derelict industrial or commercial property, these can often prove to be a wiser property investment in the terms of the return you will gain on that investment.
One recent example is a client who purchased a derelict industrial building on the edge of Birmingham, a former small textile mill, which had been unused as an active property for number of decades.
As the area around the property began to redevelop, his once derelict property became a piece of prime real estate. Essentially this means that although the property itself was derelict the land which it occupied became more valuable than the derelict property itself.
If you are looking for an unoccupied property or a disused building and your intention is to invest in a long term program of redevelopment, you should look at the bigger picture and take account of recent developments over the last 10 to 20 years in your area of interest.
Investing in property is always a gamble and, while some people may say it is an educated guess, it should be more of a calculated decision than merely guesswork. In addition, making money from renovating property is not always as easy as it seems.
Small-scale property purchases such as derelict cottages, abandoned houses in the country or disused buildings such as churches and farm buildings are more prone to be renovated and resold rather than held as a long-term investment. If you have the money to renovate such a building you can realise quite high returns on your original property purchase.
Buying a derelict property with land
If you are looking for a derelict property with land for sale and you have a desire to live in the countryside, you may well be onto a good property investment opportunity.
Derelict properties come in all shapes and sizes including derelict farm buildings such as barns ideal for conversion or renovation, disused churches, empty cottages and flats plus many more types of property. The ideal situation would be to find a derelict cottage or building with land for sale which is suitable for renovation.
Depending on the type of property you find and the amount of land which comes with it, investing in such a property could open up a world of opportunities for you in the longer term. For example, if you were to find a derelict property for sale, such as an old cottage with some land, not only could you renovate the property itself, but the land could act as a smallholding, be used to extend the original building or even sold as a separate plot in order to recoup some of your invested funds.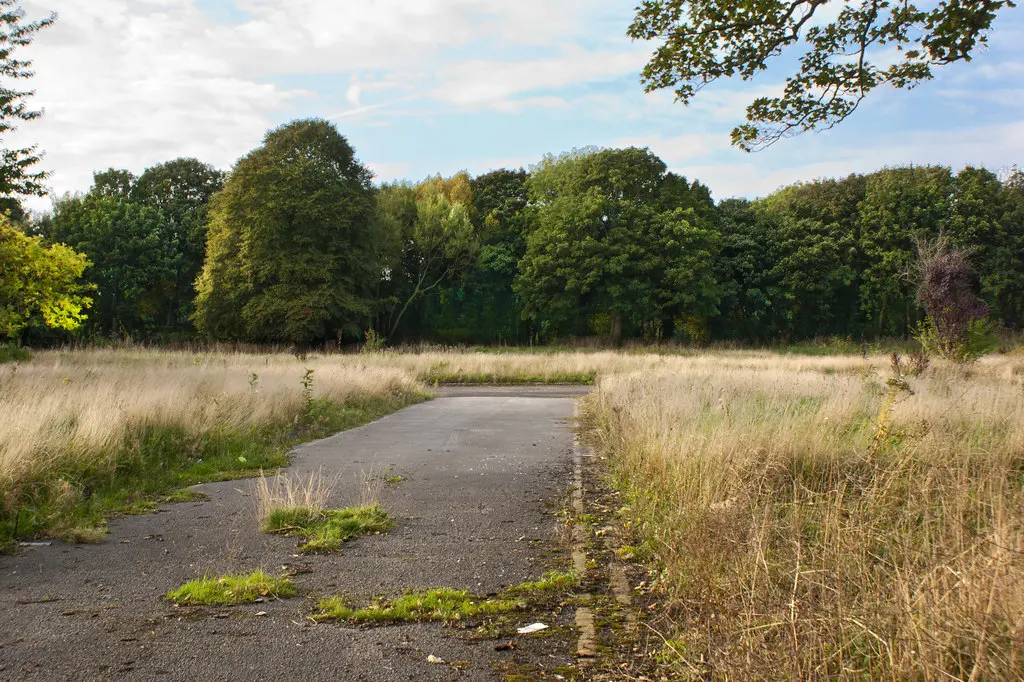 Finding derelict property with land for sale
Rather than simply searching for derelict farms for sale, it may be better to stick with land searches alone. There are many properties where the land is advertised and the derelict building on it is an afterthought. This is especially true for land where the building is dilapidated or partly ruined, such as an old cottage with only two or three walls standing.
In other words, if you look for land for sale you may well see fields or grazing land where a derelict building already exists. This is quite common in rural areas and searches such as "land for sale in Scotland" can turn up surprising results as do searches for derelict property for sale in these rural areas.
Finally, don't forget to seek the proper advice regarding planning permission and what you are allowed to do to the land as well as the empty building itself. This is a common pitfall for buyers who purchase a derelict property for sale only to find a planning issue which prevents them from renovating the property. Stay in contact with your local planning department and keep them fully informed at all stages.