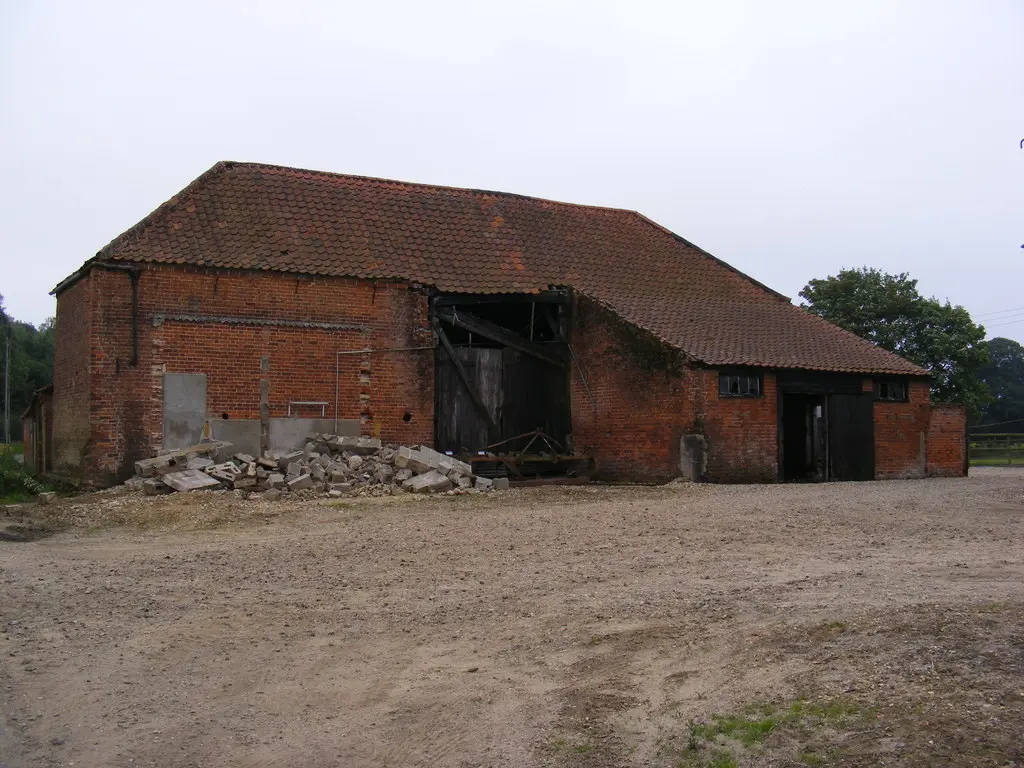 Renovating a barn for conversion
We have all sat on the sofa on a Sunday afternoon and worked our way through hundreds of property adverts, so when we see an ad titled "barn for conversion" our attention immediately perks up.
Somewhere in the misty crevasses of our mind we imagine ourselves living in a beautifully converted stone barn in the green rolling countryside, feeding chickens, collecting eggs and watching beautiful sunsets.
But is that what it's really like when you take on a major property renovation project like a barn for conversion? Let's take a closer look at some of the realities of renovating a derelict property into a dream home.
In this article about UK barn conversions, we will discuss:
Should you consider a property renovation project?
How to find a barn for conversion in the UK
Consider buying a completed barn conversion
Try the lifestyle with a barn conversion rental
Should you renovate a farm building?
Before you start searching through the sea of property websites for the ideal stone barn to renovate, stop to ask yourself if you are the right person to take on a major self build project such as renovating a disused farm building.
Transforming a farm building such as an unconverted barn into a family home has many obvious challenges plus many other issues which you may not have considered.
The cost of renovating a farm building
For example, the project may be more expensive than you think. Derelict agricultural buildings such as stone barns, especially those built during the Victorian era, tend to be much larger than the average house in the British countryside. In fact it is not unusual for a barn to be two or three times the size of a normal house, so this obviously affects the entire renovation project and the costs involved.
It is possible to renovate such a building in stages depending on the design and layout. However, when viewing potential properties, don't let your admiration of the beautiful design or appealing architecture of the property override the realities of turning it into a family home. Many people have purchased entire derelict farms for sale simply to acquire a single building – this is not the right approach.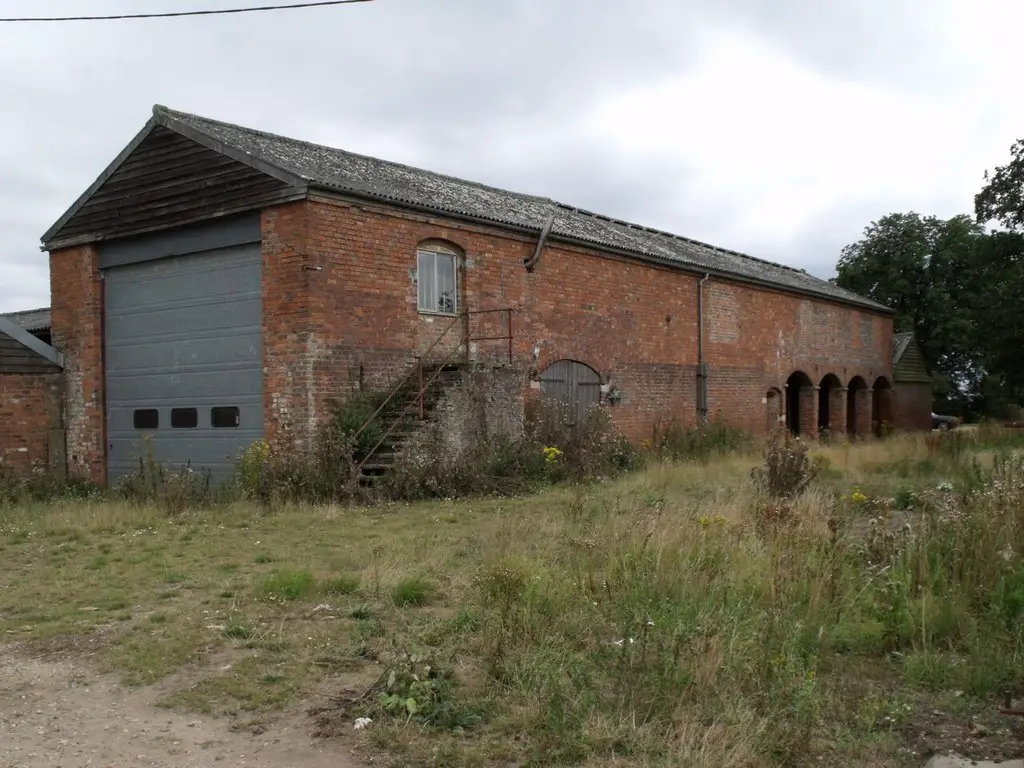 Once everything is taken into account and all expenses have been considered carefully, you can decide if taking on such a large scale building project is within your reach. Renovating a barn for conversion into a home, like the one pictured above, can end up costing a small fortune.
From the initial purchase costs and planning fees, architectural fees, materials, tradespeople and connection costs for utilities, services and communications, it becomes easy to see why expenses can spiral out of control. In summary, make sure you do your homework and don't undertake a renovation project which is too large.
Converting barns and farm buildings into homes
There are some other issues which arise when converting a farm building into a family house. One common issue is planning permission. Everything will hinge on what you plan to do with the building and, as usual, you will be bound by planning restrictions.
For example, it is highly likely that the barn may be a listed building, as many derelict or abandoned farm buildings such as stone barns are in fact protected. The law varies between regions and between Scotland and England, so check with your local authorities.
It does of course depend on the building itself. If it is a true ruined building, it may not have any historical listing. If it is a Victorian stone barn which you plan to renovate then something like a category B listed building status is very likely.
You may be restricted by what you can do to the building structure-wise. It is normal for conservatories, balconies and other external additions on barn conversions to be refused, so once you have found your building of interest make sure you check with the planning department before making a purchase. This way you avoid any unexpected surprises.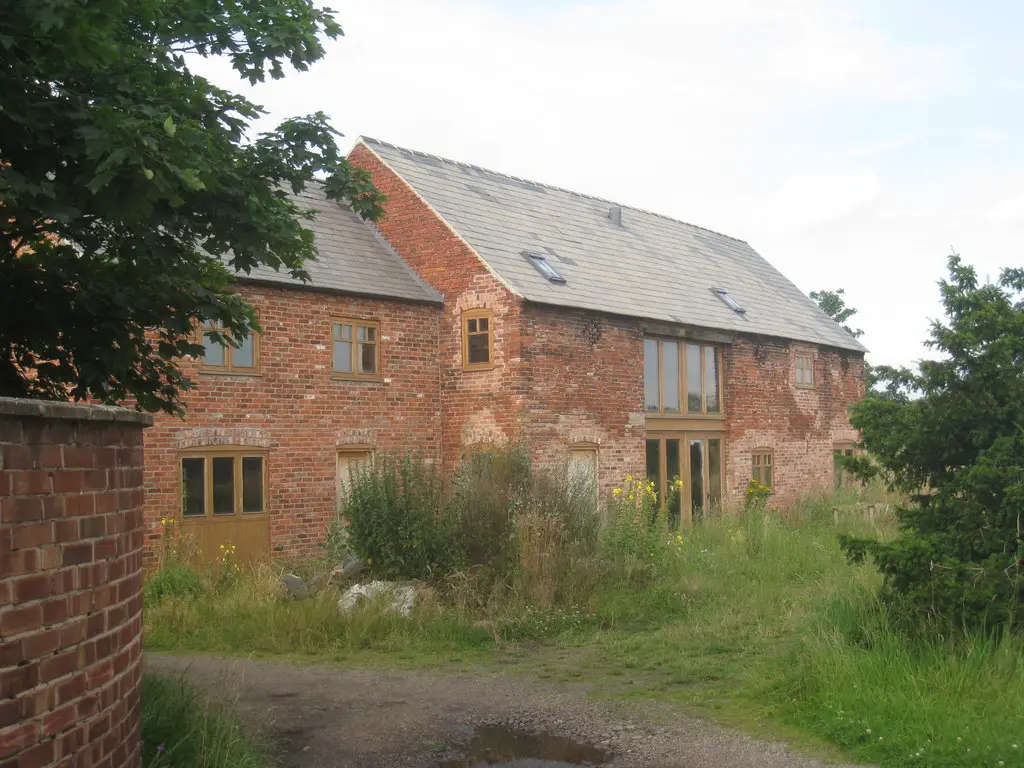 Buy a completed barn conversion
Just like any other type of home, the dilemma of whether to renovate a building yourself or buy a completed barn conversion has two sides. If you build it yourself you have much more control, will probably spend slightly less and have the headache of the build to deal with.
If you find a completed barn conversion for sale you don't have any of the building or planning headaches but you do spend a lot more money. It's also someone else's design, but this will differ from building to building.
The property market in the UK shows that for homes in the countryside, including completed barn conversion projects, there is a huge variety to choose from, so it is well worth viewing as many options as possible.
Barn Conversion FAQ
How much does a barn conversion cost?
Renovating a farm building such as a barn into a family home can cost anywhere from £100,000 to £700,000 depending on the style of building, the size of the barn and the location of the property. Be sure to do your research properly before embarking on a major renovation project such as a barn conversion.
Do I need planning permission to convert a barn in the UK?
Yes, you do need planning permission for a barn conversion. All renovation projects in the UK, including barn conversions, need planning permission. The property may also be protected by listed building status, so talk to your local planning department before you buy any abandoned farm buildings. Planning permission also varies depending on the part of the UK you are located in.
Do barn conversions hold their value once completed?
Due to the very nature of barn conversions, they tend to be more valuable percentage-wise once completed than a standard self-build house, but this does depend on the area, the building itself and local property market conditions. If you research completed barn conversions for sale you will see the dramatic price difference between those and derelict barns for conversion which are available for sale in the UK.
How much does a completed barn conversion cost?
The price varies greatly depending on the size of the building, the location, the cost of renovation, facilities available, etc. Due to the huge number of possibilities there is no set figure, but you can be sure that buying a completely renovated home will be more expensive than a "modern" house.
When you renovate a building such as a barn you are marrying an old shell with a new inside. This means the budget required is much greater and if the project is larger then the costs will be more.
One of our readers purchased a derelict stone barn in southern England for £180,000. Although a shell, the building was renovated into a 4 bedroom home, with a total renovation cost of £350,000. When placed on the market one year after the home was finished, the completed barn conversion sold for £860,000.
| Barn Conversion Cost Example | Amount in GBP |
| --- | --- |
| Purchase of building | £180,000 |
| Barn conversion cost | £350,000 |
| Fees and Charges | £23,000 |
| Final sale price | £860,000 |
| Overall profit | £307,000 |
As you can see, taking on a major conversion project like this can be gruelling but worth it from a financial perspective. However, had you been the buyer, you would have paid £860,000 for the fully completed renovation. However projects like this do show it is possible to make money renovating property and for some that may be the goal.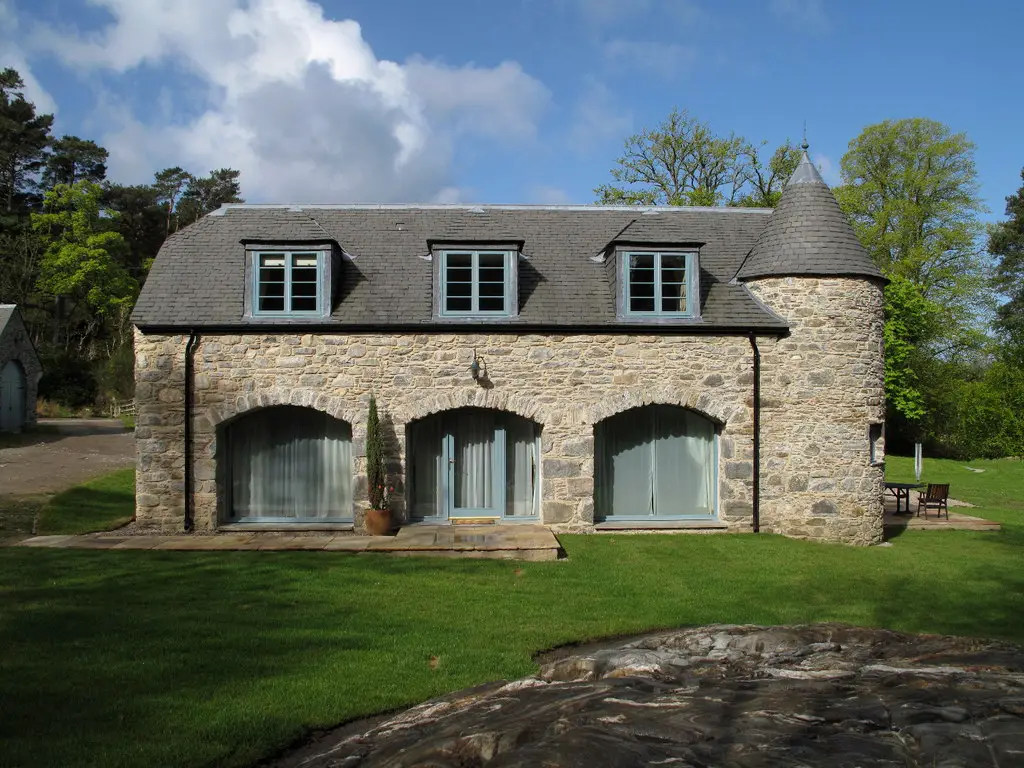 What is it like living in a converted barn?
It's worth remembering that most farm buildings, such as barns and storage buildings, were never built as homes in the first place so they are very different from living in a conventional house. The rooms can often be much larger than a normal house, with odd layouts, strange roof arrangements and much thicker walls.
Windows can also seem oddly located and things like stairs and corridors can seem like they may have been put in the wrong place. In reality many of these quirks with the property are probably what attract people to a barn conversion project in the first place.
If the building has listed protected status, the location of doors, windows and staircases are probably restricted by the planning laws that govern buildings of that type. This makes living in a barn conversion a unique experience with a floor plan, design and internal structure that a normal house would never have.
Sometimes this type of layout can make the building a little difficult to heat in the winter, but of course this depends on the quality of the construction.
Rent a converted barn to try the lifestyle
A fantastic way to find out if you would like to live in a barn conversion or similar type of building is to rent one for a year or two. It is true that every renovated building of this type is different, but renting a converted barn can teach you several things including living in a home of that style but also living in the countryside.
As most farm buildings are naturally located in the countryside you will soon be able to see if the country lifestyle is for you and your family or if the realities of country living will prove to be too much of an inconvenience. Try looking through the UK property websites to find a suitable converted property to rent, it may prove to be a valuable lesson before purchasing a similar property.
5 tips before buying a barn for conversion
Do your research with price, location and renovation costs
Check with your local planning department for hidden issues
Don't buy an abandoned building which is simply too large
Decide between renovating yourself or using a building contractor
Visit and view as many completed barn renovations as possible
Useful Property Resources
Read this informative article from the NFU about how suitable barns are for conversion.