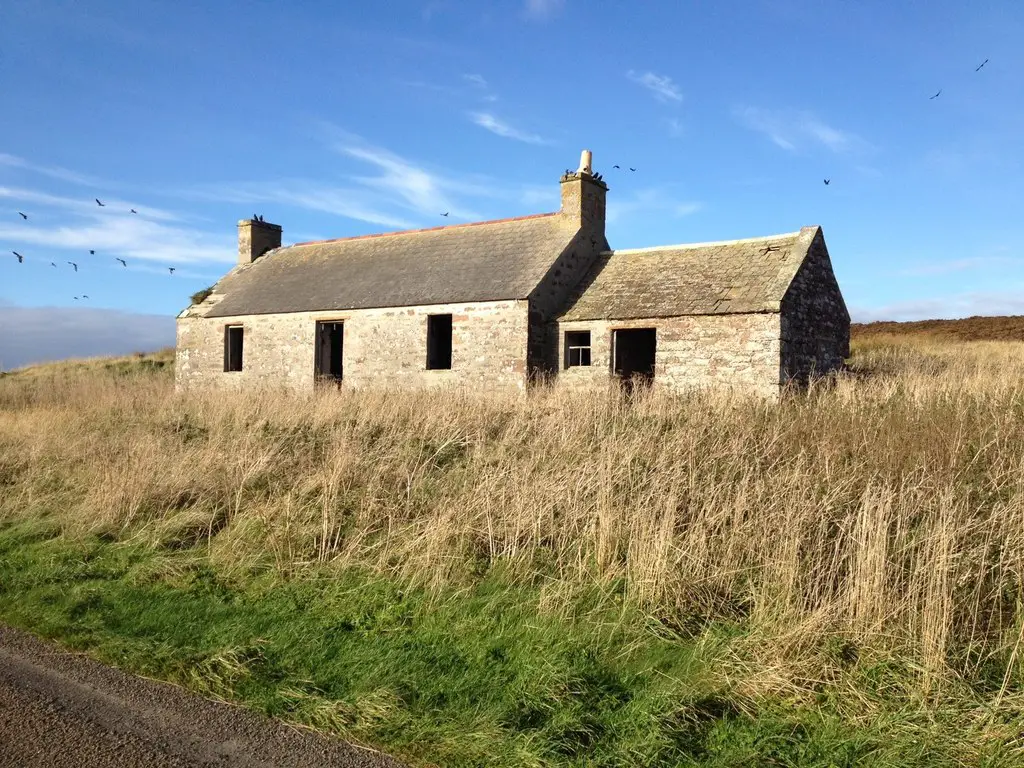 Buying Derelict Property for Sale in Scotland
Scotland is two-thirds the size of England with a population of just under six million and unlike their comparatively overcrowded neighbour to the south, the Scots enjoy a better land area to population ratio. In real terms, this means anyone who is interested in finding a derelict property for sale in Scotland has a very good chance of a favourable result.
From rural properties such as abandoned cottages, derelict buildings and empty churches for sale to empty properties in cities such as Glasgow, Edinburgh, Aberdeen and Dundee, there are certainly many different types of property to choose from.
This article will look at the different types of derelict property for sale in Scotland, what you can expect to get for your money and some of the best areas to look for empty buildings, derelict farms and abandoned houses around the country.
Isolated Scottish Cottages for Sale in Scotland
There are many isolated cottages in Scotland that are prime candidates for renovation and which, more often than not, can be purchased for a fraction of the price of a liveable property. In other words, searching for isolated cottages for sale in Scotland can yield very promising results.
The positive side of buying an isolated cottage or house in the country is the price is likely to be much lower than a normal property. The negative side is the property may be located in a very isolated location and you must be prepared to deal with the challenges that will bring when actually living there.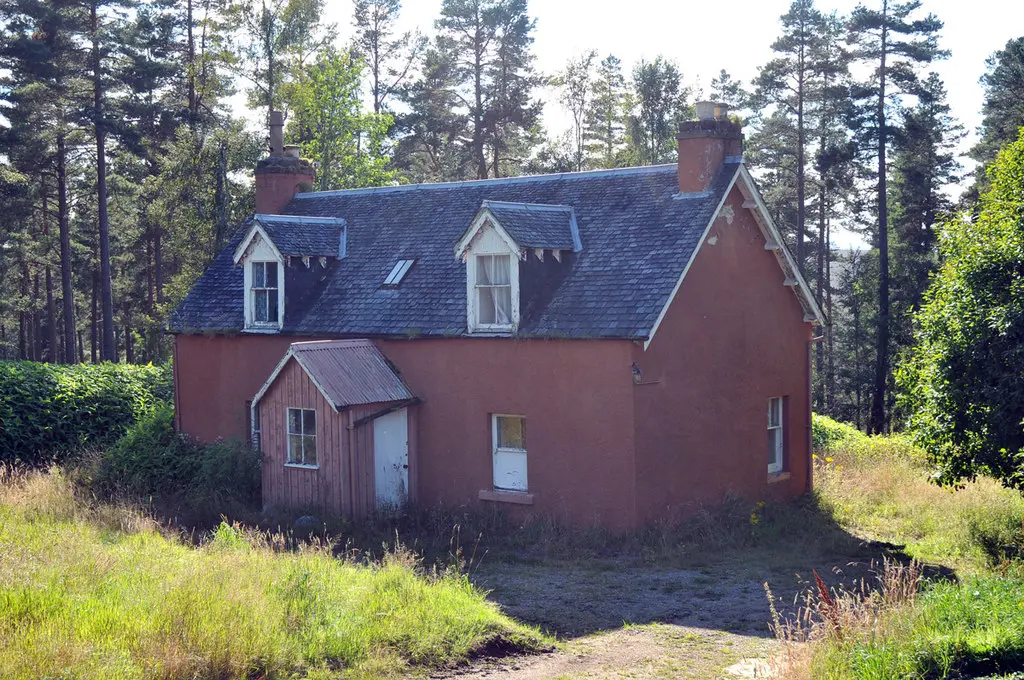 When potential buyers imagine derelict properties for sale in Scotland they often have an image of an isolated or lonely cottage like the one pictured above. However, there are also many disused and abandoned buildings in Scottish towns and cities worth considering. A good policy is to be open-minded about the kind of derelict property available and consider the type of lifestyle you wish to lead.
Is There Any Free Land in Scotland?
Something that often goes hand in hand with searches for abandoned properties to renovate is the prospect of claiming free land or buying very cheap land in a very isolated area. Scotland has many country estates and in reality, there is very little unregistered land available for sale. However, in order to widen your search, it is worth contacting the Scottish land registry if you find a piece of land that you think may have no owner.
You must take all reasonable steps to contact any owner and there are a number of organisations that can assist in finding out who owns a derelict property and who can advise you on claiming an abandoned house that has sparked your interest.
Remember the laws in Scotland are different and strictly enforced, so make sure you abide by the law at all times.
Abandoned Property for Sale in Scotland
It is possible to find abandoned property in Scotland but in recent years the trend to buy isolated cottages and derelict buildings in remote areas has pushed up the price. Only 20 years ago it was possible to buy an abandoned cottage in the Scottish highlands for £30,000.
Today that same cottage may cost you £150,000 and that is before the costs of renovating the property. In other words, you need a much bigger budget than in previous years to buy an isolated or derelict property practically anywhere in Scotland.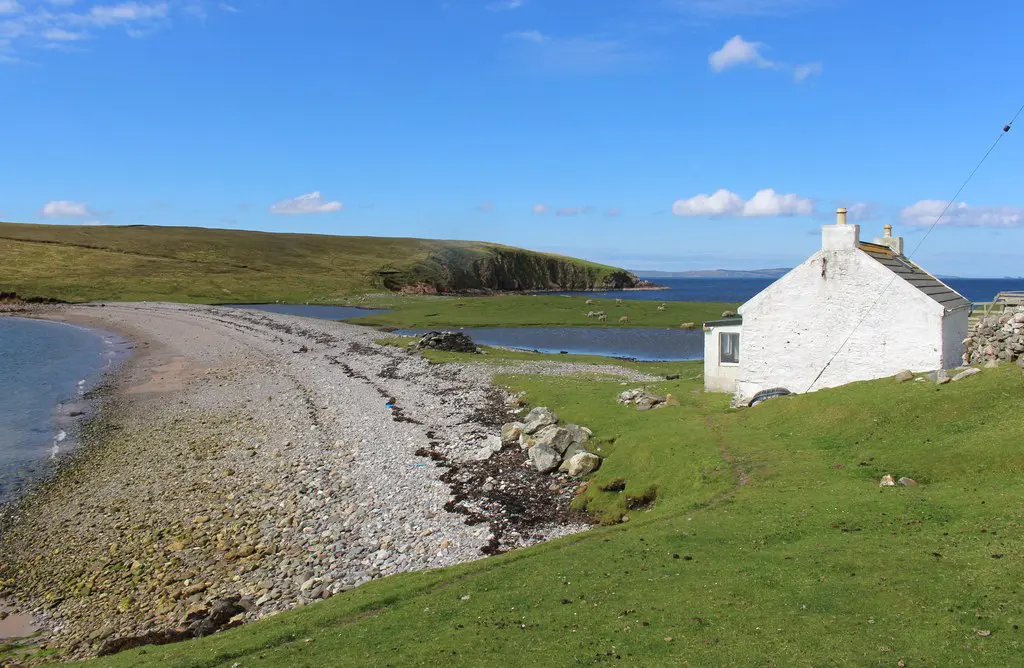 Finding Derelict Property for Sale in Scotland
On a practical level, most derelict property for sale in Scotland is not listed on any estate agent system. In many cases, it pays to actually visit the part of the country you are interested in and physically drive around looking for abandoned houses or barns suitable for conversion, finding the owner of the property and making a proposal. Many farms and estates in Scotland have derelict buildings which have been in the same condition for many decades.
Try to stay away from areas that have become too popular as far as the property market in Scotland is concerned. For example, looking for empty houses on the Isle of Skye will almost certainly not produce good results. This once isolated part of the Scottish highlands has become notorious for high property prices caused mainly by people from southern parts of the UK buying available properties around Skye.
Derelict Property in Scotland FAQ
Where can I find derelict property for sale in Scotland?
You can find derelict property for sale in Scotland in almost any location. For example, if you are looking for an isolated cottage the best places to look are the highlands of Scotland, whereas if you prefer the prospect of renovating an abandoned or empty property try looking in one of Scotland's cities, such as Glasgow, Edinburgh, Aberdeen, Dundee, Perth or Inverness.
Can I buy a property in Scotland?
Yes anyone can buy properties in Scotland and there are no restrictions on ownership, including for foreign nationals. It is worth remembering if you intend to buy a second home in Scotland, such as a holiday house, you may pay higher rates of council tax as the Scottish Government is trying to discourage the trend of houses remaining empty for long periods of time, especially in remote areas.
How much is derelict property in Scotland?
Derelict property in Scotland is not as cheap as it once was due to market forces and the popularity of moving to this stunning part of the UK. An empty or isolated cottage which may have sold for £25,000 20 years ago could easily sell for £150,000 or more nowadays. Search carefully and be open minded when looking for derelict properties for sale in Scotland.
Where Is the Cheapest Property in Scotland?
The cheapest property in Scotland tends to be on the Scottish islands, such as Orkney, the Western Isles such as Lewis and Harris, and in remote parts of the west coast, with the main exception being the Isle of Skye. As far as cheap property in Scottish cities is concerned, the best deals tend to be found in Aberdeen and Dundee, although larger cities like Glasgow and Edinburgh still have a good selection of derelict and empty properties.
Property Auctions in Scotland
One excellent method of sourcing good quality derelict property for sale in Scotland is to attend a property auction. You may be surprised at the quality of abandoned houses and empty properties which are often sold at Scottish property auctions and if you attend one in the right area, such as Inverness in the Scottish Highlands, you stand a higher chance of finding a suitable property.
Property auctions in Inverness are surprisingly well attended and due to the huge increase in Scottish property prices over the last 20 years, don't be surprised if that semi-ruined cottage ends up selling for much more than you originally thought. Take your time and try to decide the kind of property and the area you would be prepared to live in before making any buying decisions.