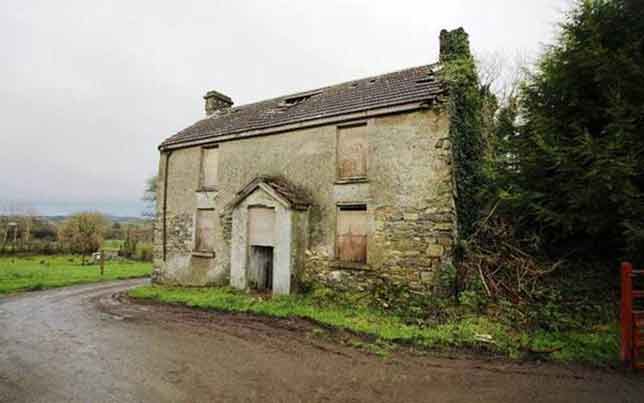 Can You Make Money Renovating Property?
The property market in the UK has its ups and downs. In general, if you buy at the right time, keep the property in good order and sell at the right time you can expect to make a profit. A lot depends on whether the housing market is buoyant or in a slump when you buy and sell. If you are intending to live in a property for many years you can expect the value to increase.
Renovating property either to let out or to sell on quickly to make a profit is a different kind of investment. The process can be time consuming and if you are a novice you could end up paying out more than you save. Being ambitious is not enough so if you want to make money by renovating property there are some tips and guidelines in this article that can help.
Where Can I Find Property For Renovation?
Looking for property to renovate is a task that needs research and diligence. First you need to identify the area where you want to buy and then talk to local estate agents to ascertain the going rate for renovated properties.
You can find cheap properties at local and national auctions. Sellers who have put their house up for auction might be willing to sell to you instead of waiting for the house to feature at the next auction. The caveat here is to make sure that you are not buying a property that is severely damaged or one that needs too much money spending to put it right.
What Kind Of Property Should I Buy For Renovation?
Deciding on the kind of property you want to renovate is important. If you choose a property that just needs some TLC such as a new kitchen or bathroom and redecoration, the rewards are going to be lower.
Choosing a property that needs major work like new double glazed windows, re-plastering, modern electrics or a new roof can mean more work but potentially better profits. However, this only applies if you can get the property at the right price. A property that needs major work should always be inspected by a surveyor or an architect before you buy.
Equally important is the type of property. If you are intending to renovate a house the process can be fairly straightforward. If you want to convert another type of building whether it is commercial or something like an old barn or chapel, you will probably need planning permission. An architect or planning consultant will be able to advise you about the chances of a successful application.
Property resources:
Property to renovate
Finding a barn for conversion
Country property
Planning permission information
How Important Is The Location Of The Property?
As most people are aware, location is the most important factor when buying a property. Potential buyers will usually want to be close to shops, schools and transport links. So, buying a very cheap remote farmhouse for renovation is not a good idea unless you are sure that it can be sold on.
Renovation costs can be higher in cities just as living costs are higher so if you buy in the capital or another major city expect to pay more for labour costs.
Budgeting For Renovating Property
Setting a budget and sticking to it is one of the most important factors when renovating property. If you overspend it will eat into your expected profits. The budget should consist of the price of the property and the expected repair/renovation costs including materials and labour.
Buying a property that has potential is not simple. If the location is right and the property is really run down you have a greater chance of success once the repairs/renovations are complete. Although you may want to spend money on fitted kitchens and new bathrooms, it is more important to get the essentials right. These include making sure the property is dry, warm and that there is no damp. Plumbing, secure foundations, a roof that is in good repair and electrical wiring should be the top priorities.
While it is tempting to spend money on beautiful decor that you personally like, it is more cost effective to think about the future buyer. Look at the styles and interior designs of other properties in the area so you can get a feel for what will sell. Finally, be sure to allow for legal fees in your budget and include any fees due to agents.
Renovating Property FAQ
Can I Get A Mortgage For Property Renovation?
Mortgages for property renovation can be granted by banks and building societies. Although technically there is no limit to the number of mortgages allowed in the UK, most lenders will restrict residential mortgages to a maximum of two.
Can I Add The Cost Of Renovation To An Existing Mortgage?
Funds to renovate your main house can be added to an existing mortgage. If you want to buy and renovate a derelict or abandoned property you can apply for a renovation mortgage. if you are renovating a completely derelict property you should discuss your requirements for finance with your bank.
Do I Need Planning Permission To Renovate A Property?
You will need planning permission is you are changing the use of the property. Planning permission is also needed for some large extensions and for listed buildings. Before obtaining any finance for rpoperty renovation check with your local authority about the required planning permission for your renovation project.
How much Can I Expect To Make On A Renovated Property?
Profits made on renovating property will depend upon why you bought the property. If you have purchased a property and completed the renovation in order to let it out you will be getting an annual income that is higher than if the property was in poor repair. So, renovating a buy-to-let not only increases the capital value but makes it easier to rent out and attracts a higher income.
If you are renovating a property in order to sell it one, there are two scenarios. If you intend to live in the property for some years you will probably want to invest some money into higher standard furnishings which will add value in the long term. If the property is purely for investment purposes then profits might be slightly lower but you will receive them quicker.
Conclusions About Renovating Property
Achieving a profit for investment is the premise behind renovation projects. Ultimately the value of the property should increase by more than the money you have spent. If you buy a cheap property, do the renovation and sell it on you will quickly get a lump sum . Buying a property for renovation and holding on to it either as a home or on a rental basis will ultimately increase the equity amount as well as achieving a higher value due to the renovation.
There are always risks to investment in property but if you take into account the ceiling value i.e. the maximum value that you will get after renovation, and concentrate on achieving a 20% margin, you can make money in property renovation.