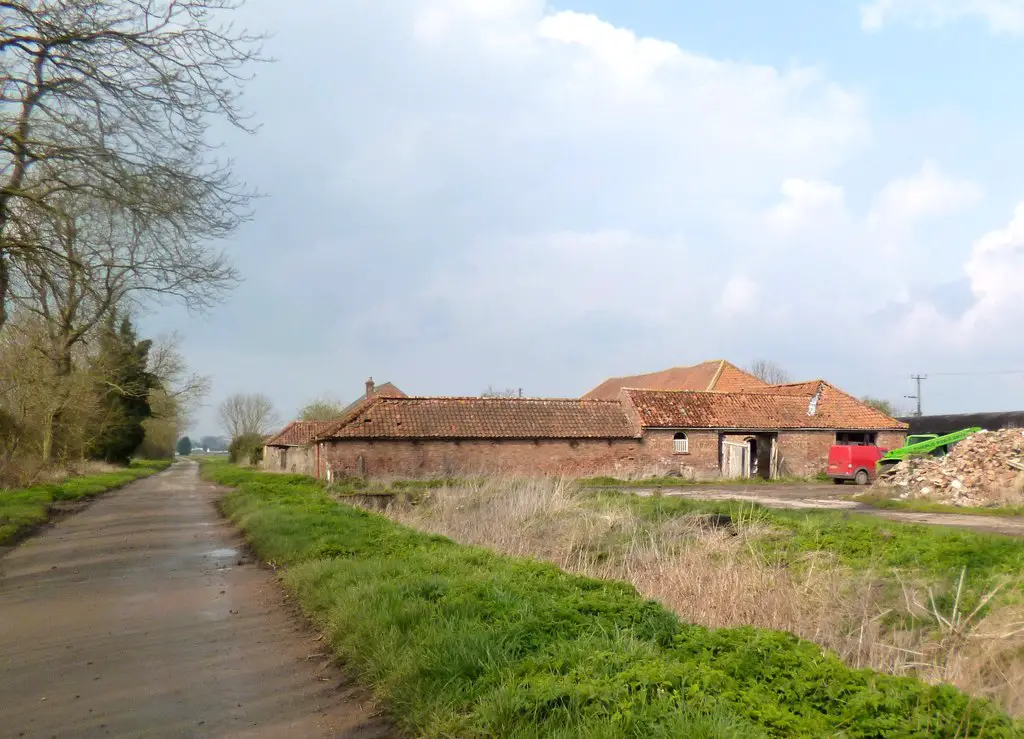 Buying Derelict Farms For Sale
There is something very attractive about the prospect of buying a derelict farmhouse and turning it into a family home. In October 2020 figures published by the Ministry of Housing showed there were around 648,000 empty homes in the UK. This was an increase of 2.2% from the previous year. A percentage of these were derelict farms for sale.
Buying and Converting a Derelict Farm
Buying and converting a derelict farm is a daunting prospect but with hard work and persistence you could end up with your dream home in the countryside. Getting approval for plans to restore a farm is not much different than getting planning permission for other types of empty property. If the derelict farm is on land that is no longer used for agricultural purposes, a council may be pleased to see development rather than leaving a derelict building going to waste.
Derelict Farms for Sale with Land
Property prices in the UK are often higher than in other European countries. There is a shortage of homes, especially in areas where demand is at its highest. e.g. the South East. It is entirely possible to buy a derelict farm with some land for a lot less than you would pay for a townhouse in London.
A large 3 bedroom farmhouse in Carmarthenshire with over 50 acres of land can cost as little as £485,000. Of course, farmhouses often require modernisation but compared to the price of some new build houses this kind of property can be a bargain.
Abandoned Farms in The Uk
With a reduction in the farming subsidies and amid serious competition from other countries, many farms in the UK have been abandoned. In the past farms were mainly passed down to children but opportunities in other types of work have meant that few children carry on the farming tradition. If a farm is abandoned it can quickly become derelict. There has been an increase in barns and individual agricultural buildings that have been converted into homes and now this trend is moving on to whole derelict farms in the UK.
Derelict Farms For Sale FAQ
Is It Simple To Obtain Planning Permission For A Derelict Farm?
Obtaining planning permission for a derelict farm may be straightforward as long as the use of the farm has not changed. If the building has been used for purposes other than residential you may need to apply for a change of use as well as permission to renovate or convert the property to a home.
Why Are Farms Left To Go Derelict?
There has been a steady reduction in farming in the UK since the 1950s. Farmers have used technology to change the way they work and viable farms have become larger. The move from crops to meat and dairy has also meant a reduction in people working farms. Additionally, many younger people are reluctant to go into the family business resulting in an increase in derelict farms.
Where Can I Find Derelict Farms For Sale?
You can find derelict farms for sale at specialist websites online and advertised by estate agents. One of the most productive places to search for derelict farms is at property auctions. You will be able to find large and small properties both in England and the rest of the UK.
How Do I Find a Derelict Farm for Sale?
There are websites online which specialise in selling derelict properties and many derelict farms go to auction. Most abandoned farms have outbuildings like barns or cottages creating an excellent opportunity to purchase a lot of land and property for the minimum outlay.
Some derelict farms for sale come complete with planning permission. If this is not the case you will need to carefully check any covenants or clauses when buying property on agricultural land.
What Can I Do with A Derelict Farm?
If you don't intend to live at the property you have purchased and depending on the locality, there are opportunities to run a farm as a business once it has been renovated. Some farmhouses are large enough to turn into several holiday flats or you could offer farm-based holidays with outdoor activities.
Farm shops offering fresh produce are proving very popular. Another option is to make a caravan or mobile home park within the farmland. This could provide a steady annual income. Just make sure that there will be no problem with planning permission before you buy. You should keep income factors at the forefront of your priorities if you are serious about looking for derelict farms for sale.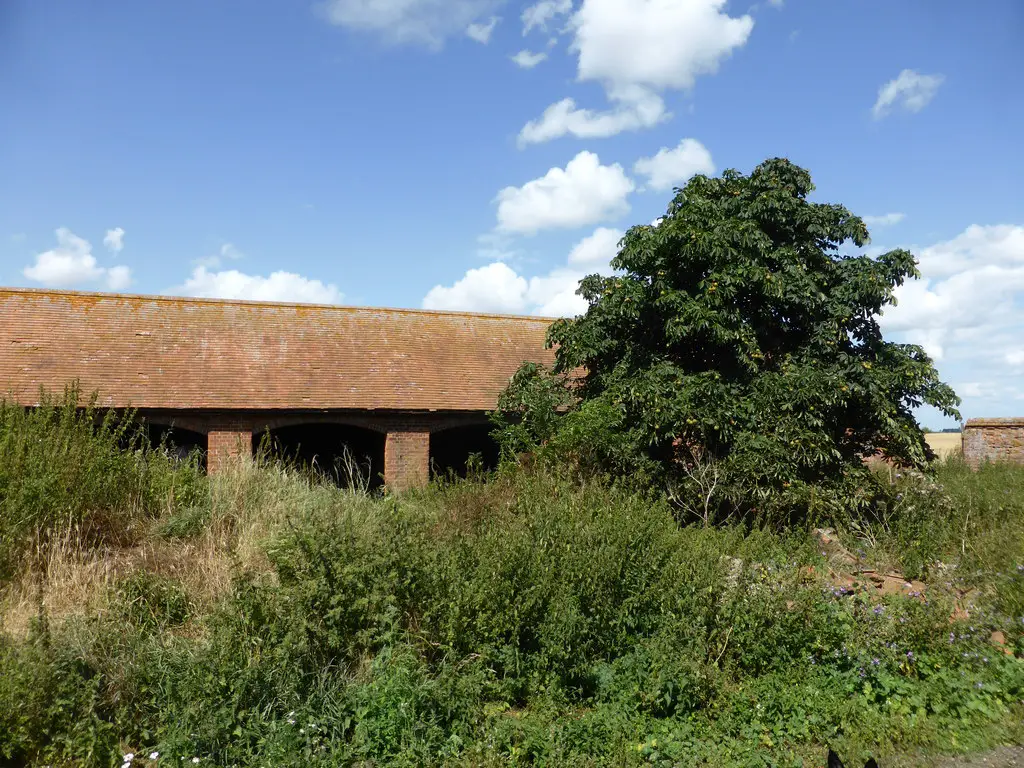 How Do I Find the Owners of A Derelict Farm?
You have spotted an abandoned farm and want to buy it but how do you find out who owns the derelict property? The first port of call is to any nearby neighbours who may know the previous owner. You can also approach the local authority to see if the property has been registered as empty and abandoned.
The best place to get information is the Land Registry but if the farm has been derelict for many years it may never have been registered. Land Registry searches are applied with postcodes and addresses but a remote farm may not have either of these.
If you don't have any luck tracing an owner you can employ a private investigator who will have the time to search old records to help trace the owner.
Planning Permission for Derelict Farms
A property is considered derelict if it is uninhabitable. A farm with a few walls and a broken roof but with no plumbing or electricity will be considered derelict. Obtaining planning permission for derelict properties is not always simple. An abandoned derelict farm will have lost its existing use so has no status when it comes to planning. Even basic repairs will need planning permission. Changing the use of property from a farm into a residence can be complex.
Factors About Planning Permission
Planning permission will require certain considerations. The condition of the agricultural property and the length of dereliction are two factors. If the property has been in use in another capacity it will have lost residential status. There is a procedure that involves obtaining a Certificate of Lawful Existing Use.
The process involves submitting plans, an application form, a history of the property and a fee. The only way to know if a derelict farm can be put into residential use is to contact the local planning authority.
Costs and Benefits of Buying a Derelict Farm
Converting a derelict farm into a family home is a much larger project than making a barn conversion. It needs careful thought and you need to weigh up the costs and benefits to see if it is worthwhile. The first step is to find a suitable property in the right location. Then, you must ensure that planning permission will be granted.
The cost of conversion and renovation to a family home will depend mostly on the condition of the property so a full building survey must be completed. This will highlight any serious defects to the stonework, identify any subsidence/flooding problems and point out any other factors that may make the conversion too expensive.
If you have the right budget and plans, the benefit at the end of the project will be a unique family home. Consider your area of interest and try physically driving around the area asking locals if they know of any derelict farms for sale or even empty or disused farm buildings. With some hard work and research, you might just stumble upon your dream home in the countryside.