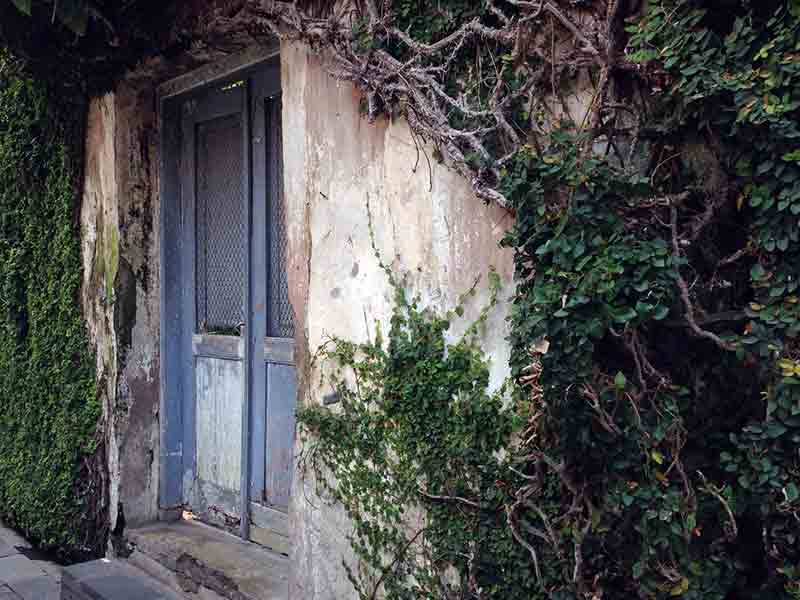 Finding Abandoned Houses in The Uk
If you've been searching for a derelict property to renovate but have not had any luck and have not managed to find a suitable property it may be worth considering widening your search to look for abandoned houses.
Many of us have seen derelict and abandoned properties all over the countryside including ruined cottages, derelict barns for conversion, disused church buildings, abandoned farm buildings and other neglected or empty properties.
These properties may, on first sight, seem abandoned but in fact the vast majority of these properties do have an owner. In fact, finding a completely unregistered property that you can actually claim or purchase is incredibly difficult.
Unregistered Property in The Uk
One possible route is to contact your local authority and ask if they have any unregistered properties listed in their area. Some local authorities and agencies, such as the Land Registry in Scotland, do publish a list of unregistered property. It is, however, not a straightforward task to acquire such property as there may be many pitfalls and loopholes which confront potential buyers.
What Is an Unregistered Property?
An unregistered property is any house or building which no longer has a registered owner. There are many reasons why this may happen, but it could be because of a death some time ago where the property was left unregistered for a long time, or possibly because of a building that has fallen into disrepair dating back many decades or sometimes even centuries.
The first step in finding abandoned houses that you can buy and possibly renovate is to contact your local Authority. Before doing so try to narrow down the area you are interested in and, if possible, enquire about a specific property. You should be able to get an answer very quickly and find out whether the house you were interested in is actually abandoned or simply a derelict property that does have a registered owner.
Finding Abandoned Houses for Sale Near Me
One of the best ways to find buildings with potential is to physically drive around the area you were interested in and see if you can spot a building with potential. This is one of the easiest ways to find abandoned houses for sale near you and your home area. Once you have found a property your first move should be to make some local inquiries to find out who owns the derelict property.
For example, is the abandoned house located on a farm or near a village? Try going to the local post office and ask who owns the property. Even if the property does have a registered owner they may be interested in selling the property if the price is right. Try to be diplomatic in your inquiries as in some parts of the UK abandoned houses are frequently asked about and it is a good idea to stay on the good side of a prospective owner.
Abandoned Houses FAQ
Where can I find abandoned houses near me?
You can find abandoned houses and ruined properties such as cottages and churches by driving around the area you are interested in and investigating personally. Most abandoned properties that are either ruined or empty in the UK are not listed anywhere and due diligence must be exercised when finding such a property.
Can I claim an abandoned house?
In theory it is possible to claim an abandoned house but in practice this is very difficult. Even if you are lucky enough to find an abandoned property there is a lengthy legal process which can last many years before you could lodge a legitimate claim.
How do I track down the owner of a property?
You can find the owner of a property in various ways, such as checking with your local land agency, talking to your local council or even making local enquiries in person. If you find an abandoned property you are interested in, it is very likely that someone local will actually know who the owner is or at least be able to offer you good advice.
Abandoned Houses for Free in The Uk
The notion of finding a beautiful abandoned house and being able to claim it for free is frankly a pipe dream and almost never happens. Even if the house has no registered owner there are still many hurdles, costs, applications for long periods of time before you could even think about making a claim on the property.
Claiming an abandoned house will almost certainly involve purchasing the property from either the local authority or the current registered owner. Remember, just because the property is abandoned or derelict it does not mean there is not a registered owner.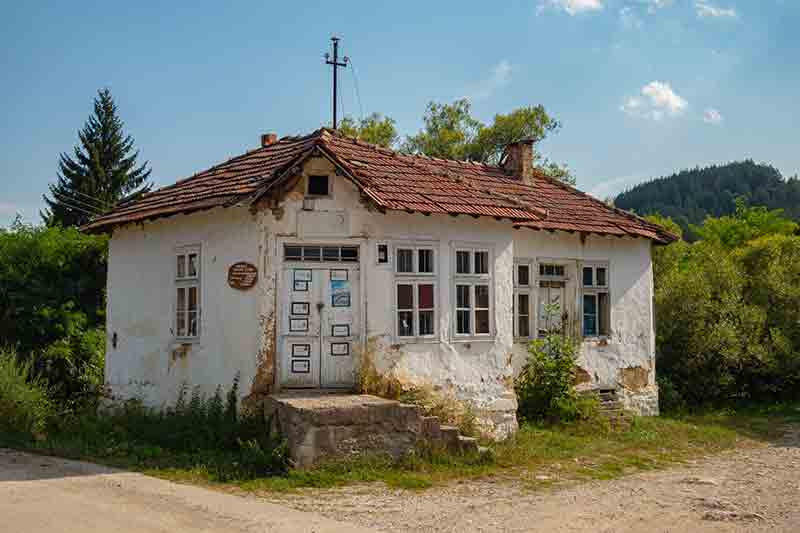 What Are the Best Places to Look for Abandoned Houses in The Uk?
The best place to look for abandoned houses for sale in the UK is definitely in rural and countryside areas. The further away you get from the cities and towns the more likely it is you will come across a property which Sparks your interest.
There are many disused farm buildings, old ruined cottages and similar abandoned properties located in more remote areas.
Places like Northern England, Scotland, Wales and Ireland are excellent places to begin your search for an abandoned property. Don't get your hopes up too quickly if you see something exciting as it's best to take sensible steps to track down the current owner. If you are searching for an abandoned house near your own location then try to be open-minded about the kinds of property which may be available.
We all have a dream of finding an idyllic cottage by a river which has not been lived in for a number of years and which can be renovated into a beautiful family home. This is an incredibly unlikely scenario. As long as you bear that in mind when you are searching for abandoned properties and houses and you remain open-minded about the kind of properties which are likely to be available, then you are more likely to be successful in your property search.
Renovating Abandoned Houses and Ruined Buildings
If we set aside the search for your perfect empty property and assume you have found one which is interesting, stop to consider the cost which may be involved in renovating such a property. Renovating derelict properties can become incredibly expensive and can also be a planning permission nightmare.
The property May well is abandoned or may appear to be a ruin but it could still be a listed building and be protected in some other way. Abandoned houses that are found in national parks often fall into this category. You still need to obtain the correct planning permission and have your building renovation plans approved before you can proceed with any work.