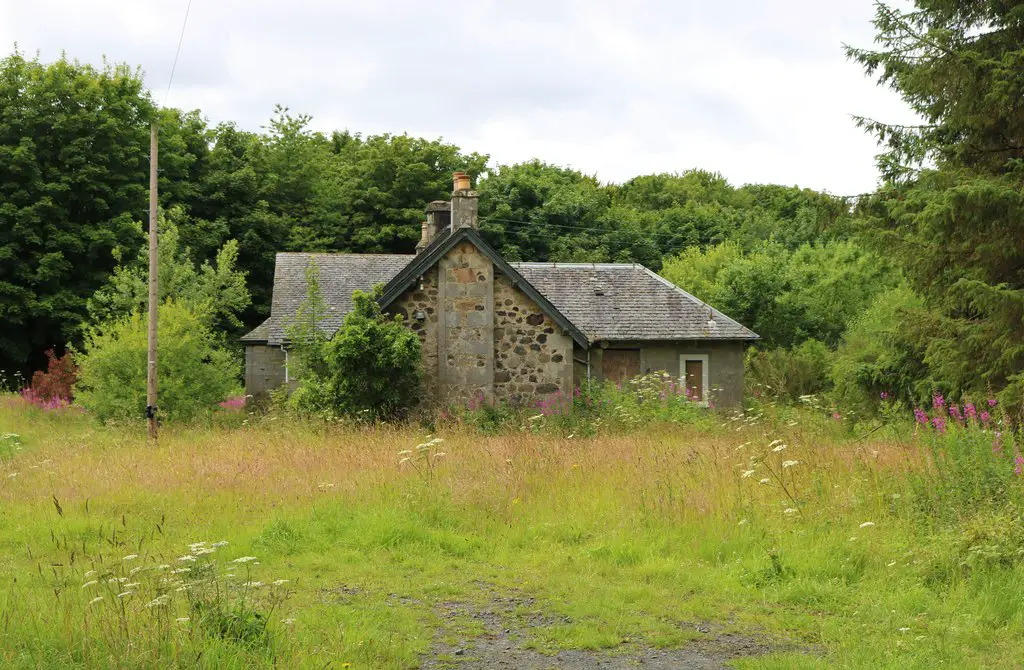 Buying derelict property with land for sale
Finding a derelict or abandoned property with land presents a number of opportunities as opposed to buying a standalone ruined building or a piece of derelict land in the UK. In this article we shall examine the advantages of such a purchase and why this type of property investment has become so popular in the last five years.
We shall also look at the best parts of the country to find a derelict property with land for sale and what you should be careful of when sourcing cheap rural property of this nature.
Why buy a derelict property with land?
There are two main reasons why finding and purchasing a derelict property with land for sale is a good long term strategy. The first reason is the abandoned or derelict property itself and what can be done to renovate and capitalise on the potential of the property.
The second reason is the land which surrounds the property. Depending on the size and type of land, it can be put to various uses as a garden, smallholding, paddock or field for animals or even sold off as a separate building plot.
Let us examine each of these options and how you can profit or benefit from them.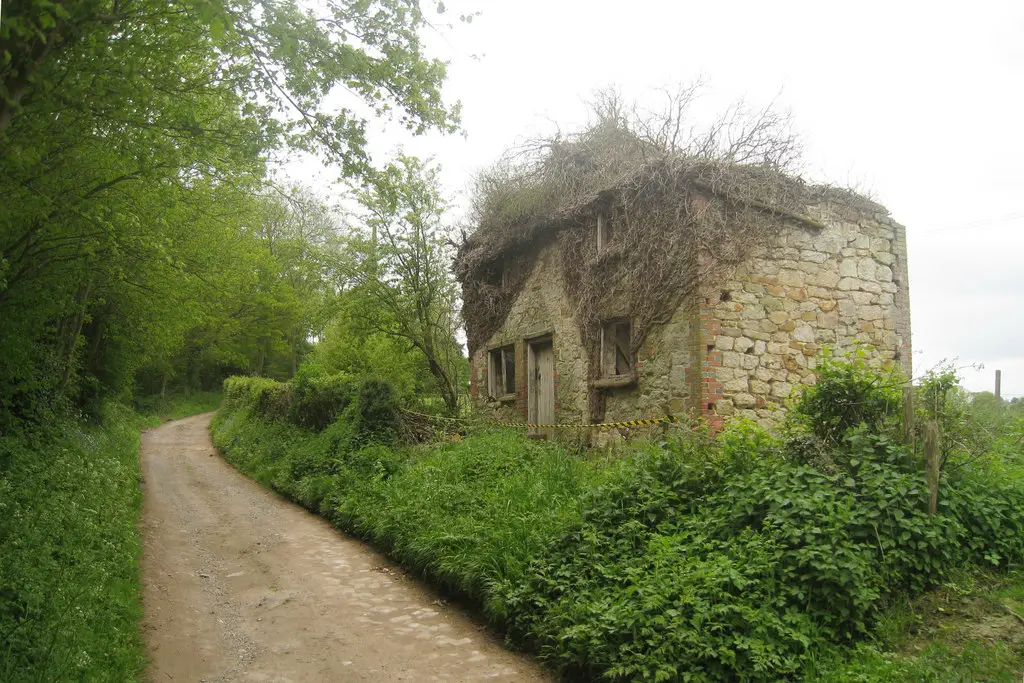 Renovating a derelict property with land
The ideal situation would be to find a derelict building or buy an abandoned house which can be fully renovated into a functional home, either to live in yourself or re-sold as an investment. If you are familiar with managing projects such as these you will be aware that is is reasonably easy to make money from renovating a property provided you follow your budget carefully.
Finding and then buying a derelict property with land for sale has additional benefits as you are not restricted to the building itself. If you are successful in buying a cheap rural property such as an abandoned cottage or rundown house with land which accompanies the property, you have several more advantages at your disposal. Many properties of this nature are located in more rural areas of the country, so be prepared to consider remote cottages and low cost buildings in rural areas.
You are much less likely to find a derelict property with land for sale in any of the UK cities or larger towns, unless you are prepared to pay a substantial premium. This is because derelict land in urban areas hold much more value as an independent asset and are more likely to be sold off as empty housing plots in their own right.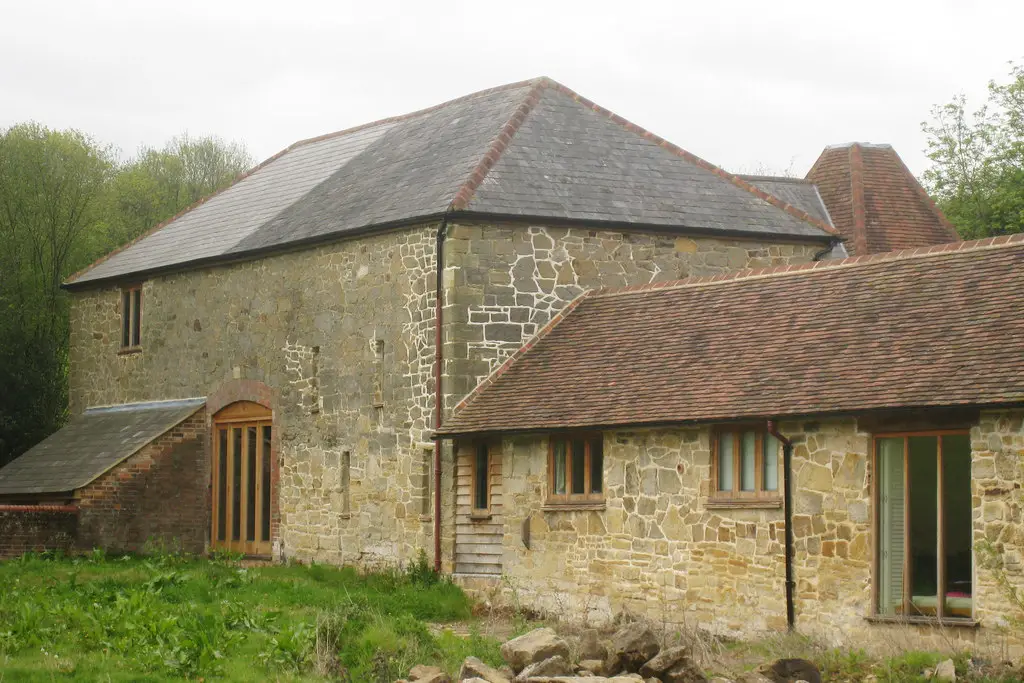 Where can I buy derelict property with land for sale?
There are a number of different methods, some more effective than others, to find derelict property with land at reasonable prices. These include:
Visiting the area you are interested in buying land in
Talking to local estate agents
Searching the land registry databases
Making enquiries with your local authority or council
The most effective way of finding derelict property with land for sale in the UK is to personally visit the area and find abandoned cottages and houses yourself. You can then make enquiries at local post offices, talk to local farmers and home or land owners. Many abandoned houses with land are not listed for sale or may be owned by larger estates.
Derelict property with land FAQ
How much does derelict property with land cost?
This is a difficult question to answer as it very much depends on the property itself, the location and overall condition. However some recent examples include a derelict cottage in Scotland with land for sale at £75,000, a stone barn with a field which sold at £120,000 and a rundown cottage with land in Yorkshire at £92,000.
How can I find derelict property with land for sale?
One of the best methods to find derelict properties with land is by visiting the area in person and physically looking for a property which you may be interested in. Many derelict or abandoned buildings with land are not listed for sale on conventional estate agents listings. Speak to local landowners and try to make connections if you see a property you like. Search the local land registry records if you need to trace the owner.
Can I buy derelict property with land for sale at auction?
Yes, derelict properties with land are often sold at auction but the same rules apply as with a normal property search. If you are looking in a popular area then the property auction may become extremely competitive and the empty property and land may sell for much more than you imagined. This is especially true in Wales and the south of England. Try to look further afield such as Yorkshire, Scotland and Northern Ireland.
A local estate agent in your area of interest is often a good option. They may have land or abandoned houses which are not publicly listed or which are only advertised on a local level. They will also be familiar with their own area and who owns land in the vicinity. Tell them what you are looking for and give them some time to find options for you to consider.
Another very good possibility is searching through the databases of the UK Land Registry or the Land Registry of Scotland. You may come across some unregistered land or abandoned properties with land which are registered but not in use. This allows the opportunity to contact the owner of the derelict property and ask if they may be interested in selling.
Buying a derelict farm or smallholding
The recent changes in the UK economy over the last few years have meant a large number of derelict farms for sale have appeared on the market. Clearly if you buy a derelict farm you will not only acquire the farm buildings but also the agricultural land which comprises of the farmland itself. Be aware there may be planning restrictions on how the agricultural land can be used.
Buying an abandoned farm not only allows for the renovation of the empty farmhouse, but farms usually have additional outbuildings such as stone barns which can also be renovated.
Derelict property with land checklist
This checklist includes some of the things you should consider if you are searching for derelict land for sale anywhere in the UK.