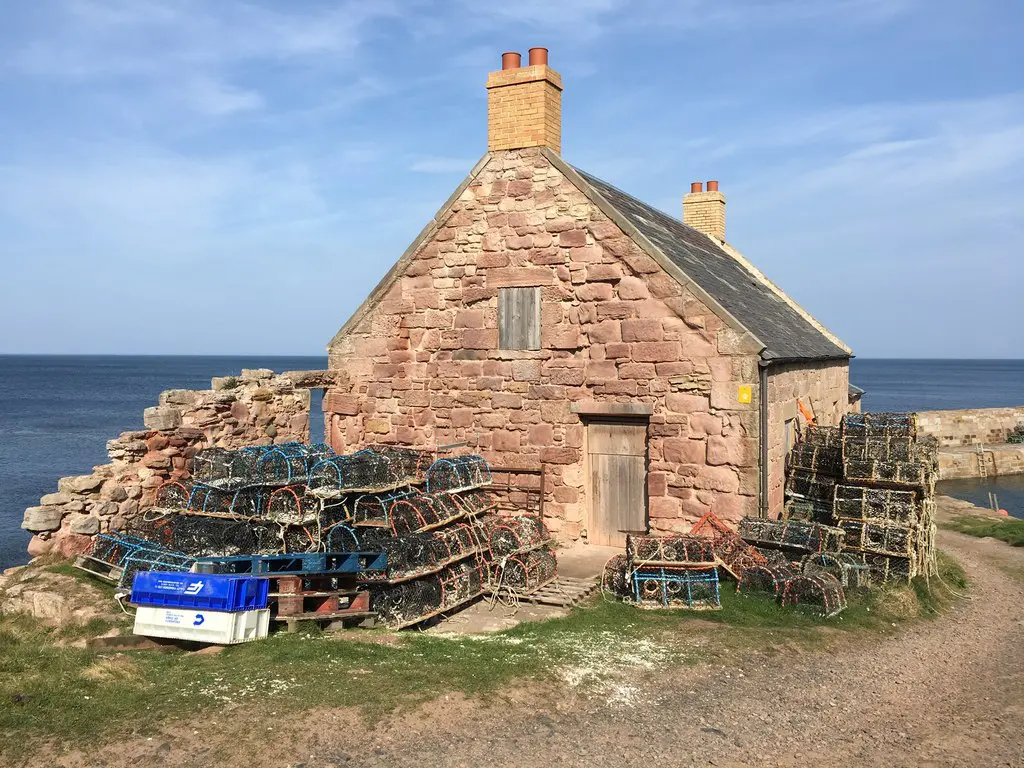 Renovating a derelict property in the UK
If you are considering building a house and are searching for a plot of land on which to build a family home it is well worth considering the possibility of renovating a derelict property.
The advantage of renovating a derelict property or old house is that there is already a building on the land and this could mean that there is a strong possibility of gaining planning permission. Of course you would need to speak to your local planning authorities to make sure that this is the case, preferably before you purchased the property.
In this article we are going to take a look at the different aspects around renovating a derelict property, what is involved when searching for a property to renovate, and the kind of things you need to look out for before you purchase any property.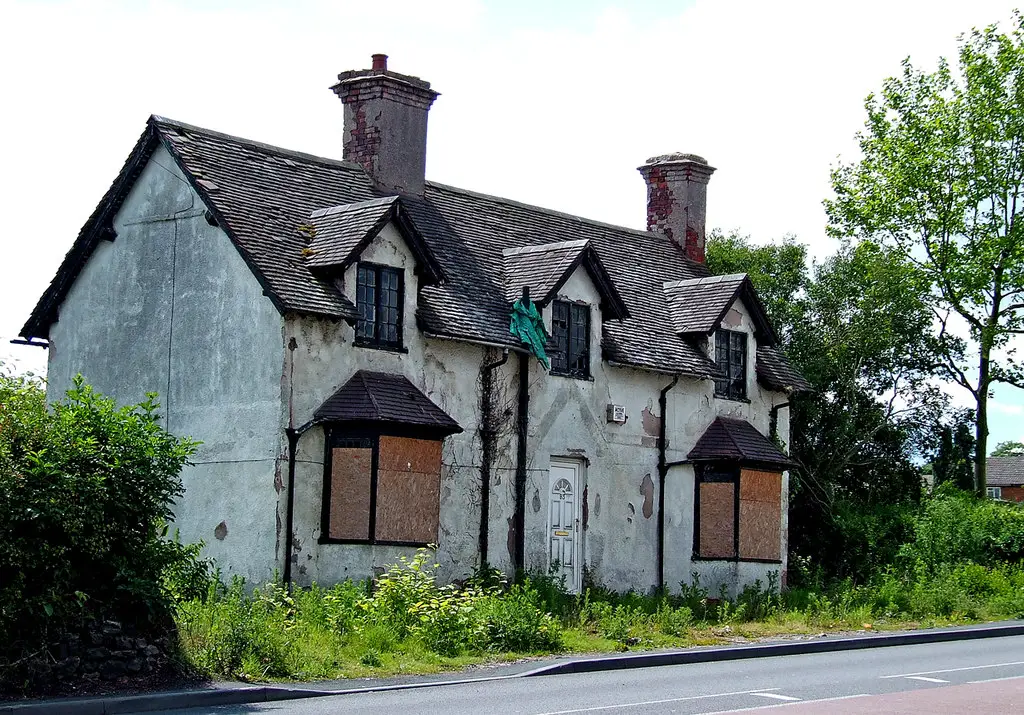 Finding a property to renovate
There are many methods you can use to find a suitable property to renovate. All over the UK that are derelict buildings, empty properties, derelict farms, church buildings for sale, barns for conversion and all kinds of other properties which can easily be turned into family homes.
Of course you can look on the main property websites and you would be a strongly advised to do that. However there are some other methods you can use which could help you find a more suitable property in a more desirable location. One of these methods is literally driving around in the area you were interested in living in. When it comes to derelict property this method is extremely effective as many empty or abandoned buildings are never placed on the property market in the first place.
If you do see a building that you're interested in, try talking to local people to find out more. Go to the local post office to ask questions or perhaps try the local pub. The chances are that somebody locally is going to know who owns the property and it may never have crossed the owner's mind that they could sell it. It could be your lucky day.
The condition of the derelict property
The condition of the derelict property you have purchased will dictate what you can do with the property. For example, if you have bought a derelict cottage in the countryside it may be possible to completely renovate the cottage and restore it to its former glory.
This is especially true if the building still has a roof and has simply fallen into decay over the years. Other buildings which have no roof tend to deteriorate very quickly and so the rest of the building including the walls, chimney and probably any existing foundations also deteriorate.
When you are considering a property to purchase you have to make the decision whether you will renovate the existing property or build a new property on the site of the derelict building. The planning permission you seek may be affected by this decision. It is also worth remembering that planning permission is different depending whereabouts in the UK you are located.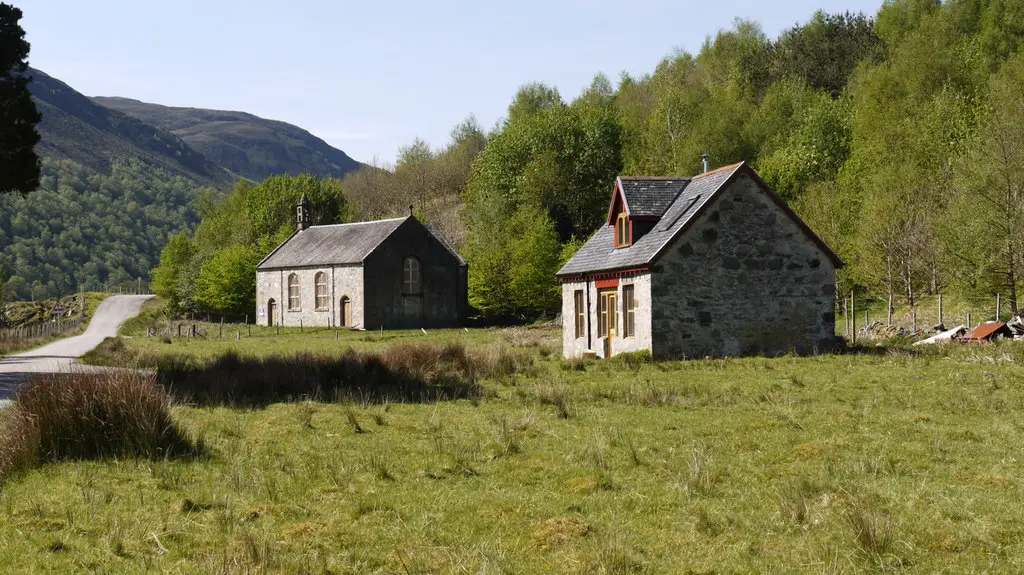 Building surveys on derelict or empty properties
If your intention is to turn an existing building into a home then it is essential that you have a proper survey conducted even if the building is completely derelict. There are many good reasons for this, for example, there may be some structural defects with the stonework for the existing walls that cannot be used or have to be taken down. A survey will point out any faults with the building as well as any other issues such as dampness, subsidence and other factors which can dramatically affect your property renovation project.
Choosing the right type of property to renovate is of the utmost importance. This is one of the most common mistakes when home renovators are seeking out potential properties. It's easy to fall in love with a beautiful derelict cottage but if it has serious dampness, structural defects or subsidence your renovation project could literally turn into a money pit.
Keep an eye on your renovation budget
Assuming you have found a building what you are interested in purchasing you need to determine exactly how much money you're going to need to complete the project. This is a critical factor as renovation projects are notorious for running away with huge amounts of money if not controlled properly.
Even before purchase you should draw a rough outline of how much money you have available to purchase a prospective building and also how much money you have available for the renovation project itself. Finding a property to renovate is a dream many people would like to follow but it is a dream that has gone bad for many people who have not properly controlled their finances. If you are looking at financing options, you may want to check out our post Can You Get A Mortgage To Renovate A House?
Keep an eye on your renovation costs and don't let finances or your budget run out of control
Don't cut too many corners with your renovation project
Are you capable of doing any of the work yourself? Are you overestimating your own abilities? Are you cutting corners when it comes to the quality of work that needs to be done? These are all legitimate questions that you must ask yourself when you are serious about finding a property to renovate such as a derelict building.
We've all heard the story about meeting the guy in the pub who says he is a plumber and can miraculously renovate your building for a fraction of the cost of a traditional trades-person. Well, is he really a plumber or a builder? Or is it going to be similar to using O'Reilly's builders from the TV show Fawlty Towers? It may seem comical but it won't be so funny when you have to bring in yet more tradespeople to fix the botched jobs.
Remember to use qualified tradespeople and try to get references if possible before you award them any contracts or ask them to begin any work. This is essential when renovating a derelict property.
Renovating Derelict Property FAQ
Where can I find a derelict property?
You can find a derelict property by looking at the many available property websites in the UK, talking to local estate agents or literally driving around and finding it yourself. Remember many derelict cottages and farm buildings are never placed on the property market, so be thorough with your property search.
How much does property renovation cost?
The cost of renovating a property will depend on the type of property, the condition the property is in at the moment and what you want to achieve with the completed renovation project. Costs for renovating a property vary wildly and encompass everything from a small stone cottage to renovating a barn for conversion or disused church.
Can I get insurance for unoccupied properties being renovated?
Yes you can, but it depends on what you want to insure. For example, your insurance provider may be willing to offer insurance cover for building materials, tolls and such, but not for the building itself if it is in poor condition. Shop around and talk to different home insurance companies for a competitive quote.
Renovating a derelict property – project management
Another aspect of your home renovation project that deserves serious consideration is the issue of who is going to be in charge of running the project. We all like to imagine we can do this ourselves but in reality if you have no experience of running a construction project it may be better to employ a professional to ensure your project runs efficiently. Hiring a project manager for your build can actually save you more money then you would have wasted if you had tried to manage the project yourself and failed.
Useful derelict property resources:
Don't throw money away with bad management of your building project
Throwing money away is exactly what you will be doing if you don't keep a proper handle but all of the costs involved during renovation. With many aspects of your property renovation project costing thousands of pounds you have to know where every penny is going or things will simply get out of control. It's very important that you are honest with yourself as to whether you're capable of managing such a construction project.
You should not be discouraged either because it is not impossible for your to run this project successfully by yourself. Much of the work involved in project managing a build is tied up in keeping an eye on costs and budgets, materials, tradespeople and making sure the project is running in the right order. This is especially true if your goal is to make money from renovating a derelict property.
Just having one contractor not showing up for the job can put a halt to all the other work. You don't have to be a builder or have previous experience of building or renovation work to be able to manage your own project but you do have to be on the ball when it comes to the finances and timing of the renovation project.
Start your journey to renovate your derelict building
With these tips in mind don't be afraid to start looking for potential properties. Decide how much money you can spend on a building and then work out how much money you have to be able to renovate that building. Try and factor in as many other costs as you can and try to be as realistic as possible when it comes to the cost of building materials, contractors, planning permission, surveys and all the other elements you will need to consider.
Finding a derelict property to renovate can be an incredibly exciting process especially when you drive around that corner and stumble upon that beautiful barn for conversion or disused church for sale. It is a dream that takes hard work and dedication but in the end you are rewarded with a beautiful family home.