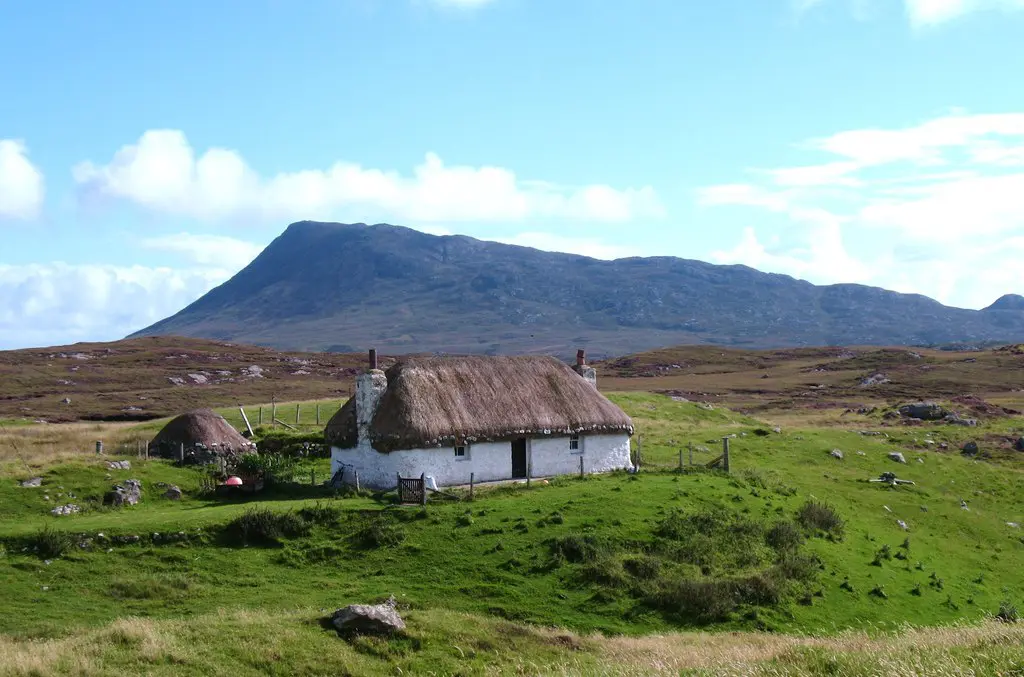 Buying rural property for sale in Scotland
On a practical level, finding a rural property for sale in Scotland probably won't involve such a picturesque traditional thatched cottage like the one pictured above, but there are still many cottages, crofts, smallholdings and other remote and isolated properties on the Scottish property market.
In this guide we will discuss how to find the perfect Scottish rural property to suit the lifestyle you want, how to narrow down the different types of rural properties available and the different parts Scotland where you are more likely to find the ideal property for sale. Let's begin with a few property fundamentals.
Rural properties in the Scottish countryside
Scotland is quite a large country as far as the UK goes. It's four times the size of Wales and two-thirds the size of England, with most of the six million population living in the central belt – the populated area between Glasgow and Edinburgh.
You don't need to venture too far to find yourself in stunning countryside and this varies a lot in Scotland, from the rolling green hills of the Scottish Borders and central Scotland to the more rugged Scottish highlands, idyllic islands and hard-to-reach peninsulas.
This is why you should consider your lifestyle before you begin searching for your rural property for sale in Scotland as the different parts of the country offer varying choices when it comes to property as well as convenience. Clearly, the further away your Scottish property is from 'civilisation', the more you have to think ahead.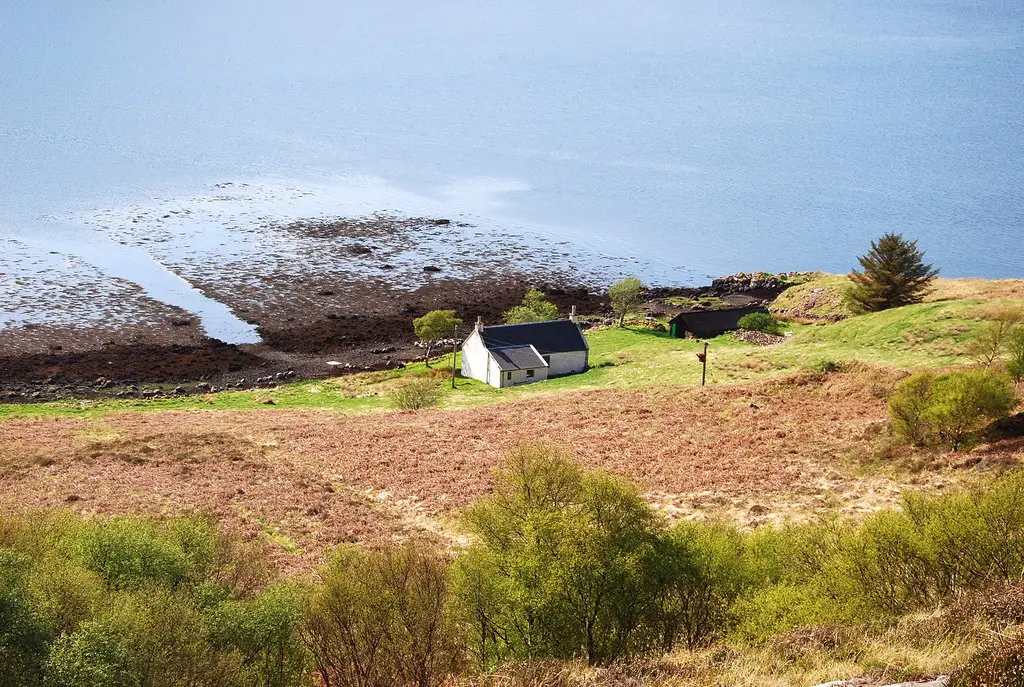 Types of rural property in Scotland
There are many different types of rural properties for sale in Scotland which is why you need to narrow down your choices before you begin your search. Perhaps you are merely looking for a home such as a cottage in the Scottish highlands, or maybe you would like find a croft for sale in Scotland where you could have animals and grow food.
When it comes to rural property, let's narrow things down to some of the most popular kinds of property sold around Scotland.
Rural Property in Scotland FAQ
Where can I find rural property for sale in Scotland?
You can find rural property for sale in Scotland in virtually any part of the country. Some of the best areas to look for reasonably priced rural property in Scotland include the Scottish highlands and island, the Scottish borders, the west coast and the rural parts of central Scotland. The Grampian area around Aberdeenshire also offers many different types of cottages and rural homes.
How much is rural property in Scotland?
Rural property in Scotland is not as cheap as it once was, mainly due to the trend to buy more remote properties which has taken place over the last 20 years. There are still good deals to be found if you are wiling to look further afield. A remote cottage in the highlands may sell from around £150,000 with some habitable cottages selling in excess of £350,000. Buying a derelict or ruined property to renovate is one way to keep costs down.
What is the Scottish Offers Over system for buying property?
In Scotland there is a sealed bid system inviting 'offers over' an amount for a property. You can, in fact, offer anything you like, but you will not be aware of bid amounts made by other parties. In Scotland, once an offer has been accepted, it is a legally binding contract and therefore 'gazumping' cannot happen in Scotland. As a rule of thumb, offers over are generally around 10% more than the asking price, but you should evaluate what you are prepared to offer based on the individual property.
Crofts for sale in Scotland
A croft is essentially a smallholding in Scotland and usually comes with some kind of croft-house, which could be anything from a traditional cottage to a modern house. Owning a croft in Scotland gives you the ability to utilise the land, whether it be for rearing animals such as sheep to growing your own food and being more self-sufficient.
The vast majority of Crofts in Scotland are in the Scottish highlands and many of these are occupied for long periods of time. Some are owned by large country estates and are based on 99 year leases, while other crofts are privately owned and sold on that basis. Crofting is a lifestyle and a form of subsistence farming, which generally means crofts themselves lose money as opposed to farms which make money.
Buying a croft in Scotland also comes with some caveats. For example, it is generally not good practice to buy a croft simply to gain possession of an attractive cottage and then neglect the land. This has happened before and apart from not going down well with locals, it is generally not good practice. Crofting in Scotland is regulated by the Crofters Commission who are usually happy to answer any questions about owning and working a croft in Scotland.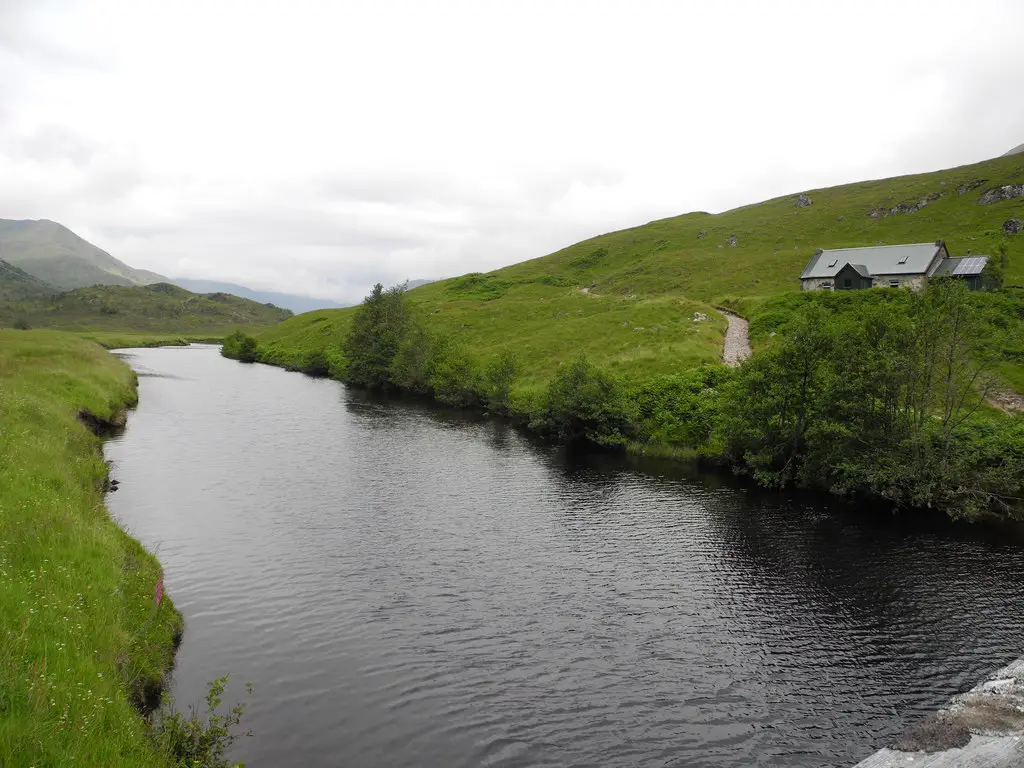 Rural cottages for sale in Scotland
If you don't want to go down the crofting route you can always purchase a stand-alone cottage and this is a very common type of rural property for sale in Scotland. Buying a remote cottage or rural property without additional land gives the prospective property buyer a lot more choice.
For example, if you look in rural parts of central or southern Scotland, the land is much more favourable and there are a lot more larger farms as opposed to smallholdings or crofts. In there areas it is possible to find a wide variety of rural properties for sale, from older homes and cottages to period properties, barn conversions and even church buildings for sale, some of which make beautiful homes.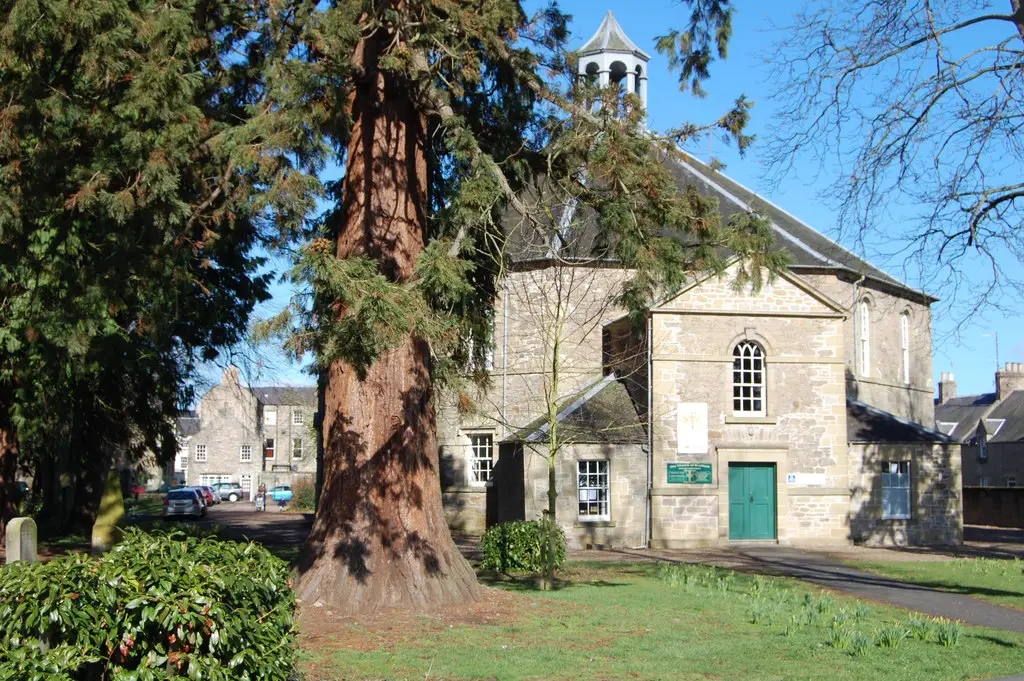 Rural holiday homes for sale in Scotland
Rural holiday homes for sale in Scotland can be a double-edged sword. On the one hand, owning a Scottish holiday home can offer idyllic retreats for the owners and also provide a very good income on a year round basis. On the other hand, some areas have been badly affected by holiday home purchases and in certain areas, such as the Isle of Skye, certain holiday cottages sell for frankly ridiculous prices.
Some of these holiday homes for sale in rural Scotland also come with land which makes them even more sought-after with buyers. In Scotland, the 'offers over' system involves sealed bids and it is not unusual so see remote and idyllic cottages selling for 40% more than the asking price for the property. If you are obtaining a mortgage for a second home this can be restrict the amount you can bid for the property.
Derelict rural property in Scotland
Another good option is to consider buying a derelict property for sale in Scotland. If you find a ruined cottage or building, especially if it is a derelict property with land for sale, you have many more options available to you when it comes to developing the property. Planning permission is more likely if there is an existing building and many of the derelict properties for sale around Scotland are in surprisingly good condition.
Buying a derelict property is also a good option as the more remote the property is, the better the price is going to be. If you have the budget and are not intimidated by the idea of renovating a derelict property, don't exclude this category of building when searching for rural property for sale in Scotland.