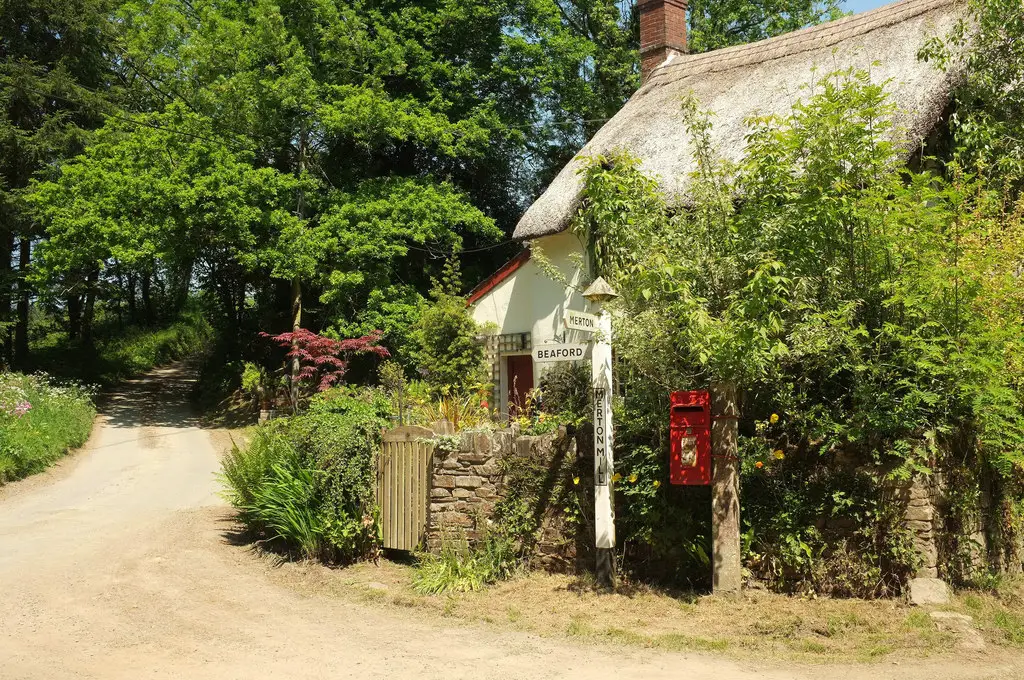 Buying rural property for sale in Devon, England
Devon is probably one of the most visually attractive counties in southern England and offers much to the property buyer but finding rural property for sale in Devon can prove to be a difficult task for the house hunter. Our helpful Devon property guide aims to give you an insight into buying property in this beautiful part of England.
From country properties, thatched cottages and property in Devon with a sea view or even Devon properties with land for sale, we'll take a look at what it takes to buy a rural property in Devon and what to expect from the local property market in this part of the country.
Rural property in Devon
First of all, it is important to understand that rural property in Devon covers many different types of residential buildings, houses and other rural properties such as converted barns, derelict properties, water mills, outbuildings and empty church buildings.
To start with let us look at typical residential property around Devon as the vast majority of people looking to find rural property for sale in Devon are looking for a house as a family home or, in many cases, as a second home. We will steer clear of towns and urban centres and stick to country property in Devon as we explore different possibilities for house buyers.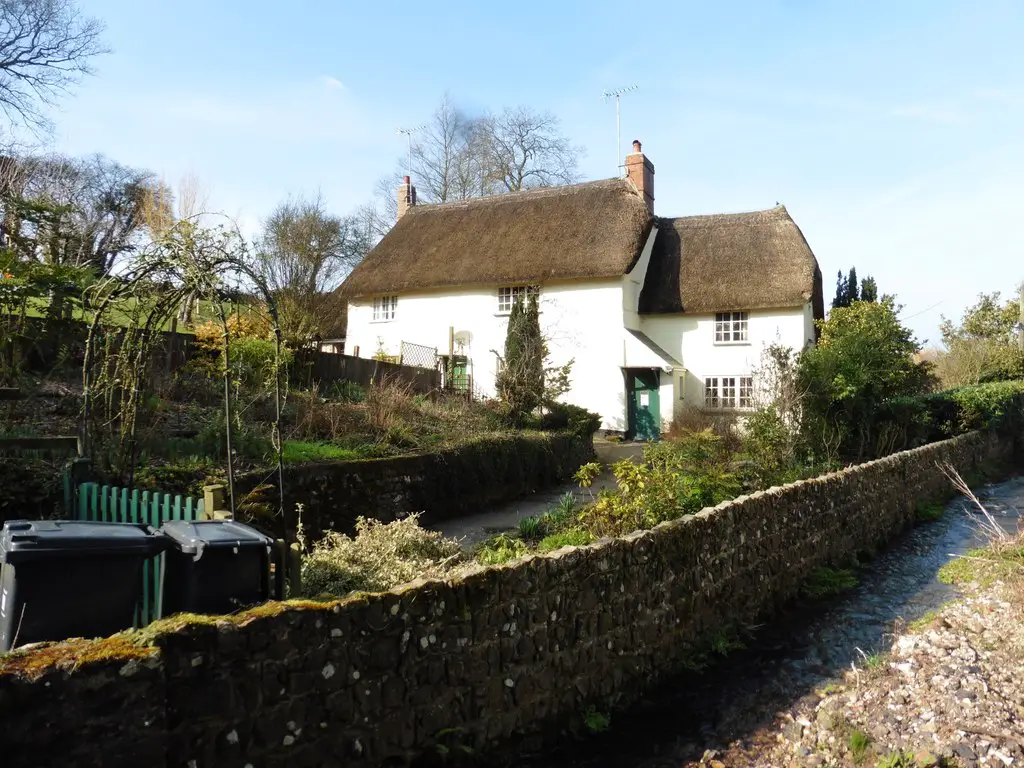 Country cottages in Devon
Once upon a time the county of Devon was a farming and land based economy with fishing from it's small coastal ports. Many of the country cottages in Devon were once workers cottages or land owners properties, often the main residence on a smallholding or farm. Nowadays these rural cottages command high prices when they are sold and competition from city based property buyers is high.
The public attitude toward these chocolate-box properties has changed dramatically over the last thirty years. For example, buying a thatched cottage or similar rural property for sale in Devon was one viewed as a maintenance nightmare and even today many of these properties are protected by listed status.
Now that the property market in Devon has rapidly developed and house buyers have more funds available to them, the price of these rural properties in Devon has increased dramatically.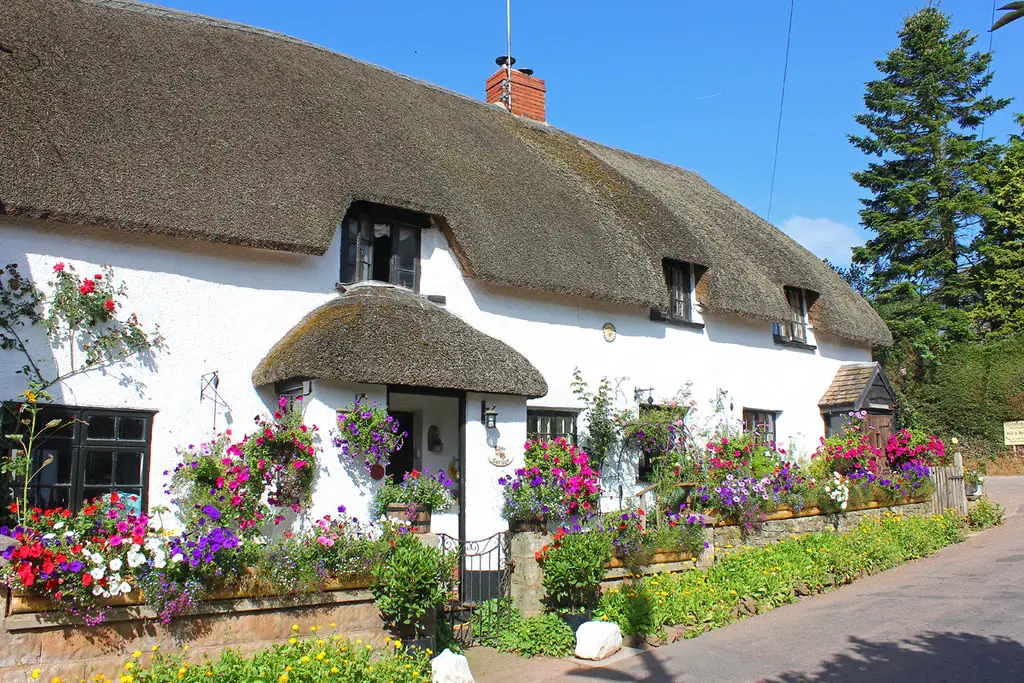 Devon property resources:
Council tax rates in Devon
General information about the county of Devon
Property prices in Devon
Property prices in Devon can be a little deceiving as lower priced properties in towns and cities tend to mask the reality of buying a rural property. For example, the average house price in Tiverton was around £251,000 last year and in Exeter the average property price was in the region of £300,000.
This is mainly because in these towns the sale of semi-detached property and smaller properties such as flats tends to hold down the average property price. In reality, buying a rural property for sale in Devon is a completely different situation, with many country cottages selling in excess of one million and an increasing number selling for more.
| Devon Property Prices | Average Price |
| --- | --- |
| Plymouth Property | £218,000 |
| Torquay Property | £245,000 |
| Ilfracombe Property | £232,000 |
| Tavistock Property | £299,000 |
| Dartmouth Property | £442,000 |
Rural property with a sea view in Devon
Probably one of the most expensive types of property you can buy in Devon is a rural property with a sea view. This part of the local property market has largely been driven by city buyers purchasing a second home or holiday house. Some of the prices for sea view properties in Devon have exceed £3 million and if you add seclusion it could be even more.
What were once fishing villages have become magnets for second home buyers and, unless you have a substantial budget available, buying a property in Devon with a sea view is likely to exceed most people's budget.
For anyone serious about a rural property for sale in Devon as a place to live, it is far better to move inland and while the price may still be inflated due to the local market, the will pale in comparison to the price of coastal properties for sale in Devon.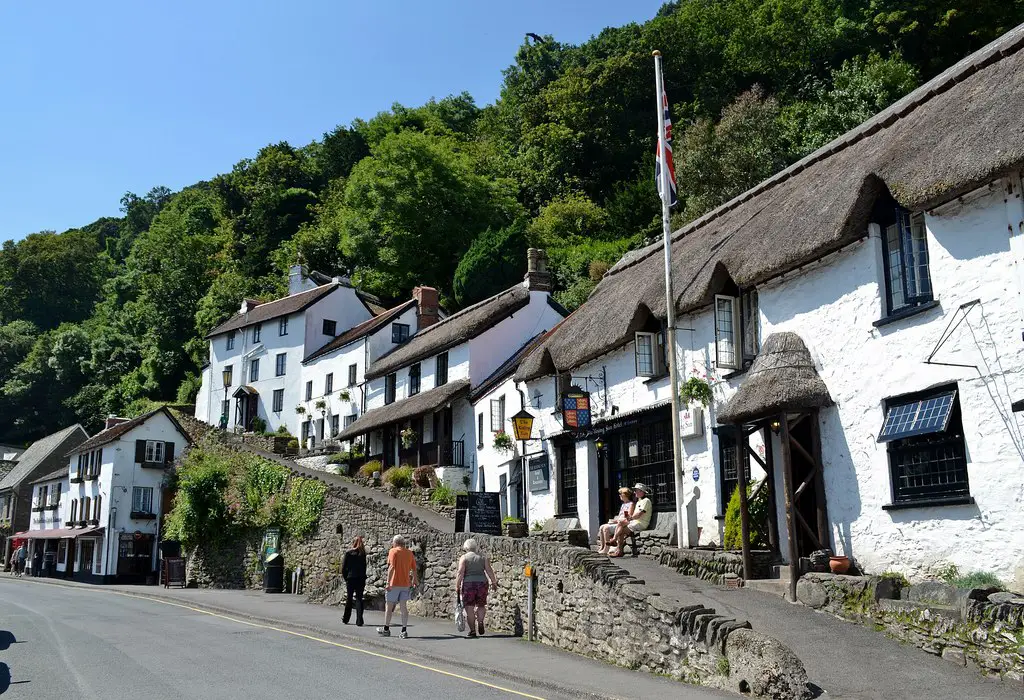 Rural Property in Devon FAQ
Is rural property expensive in Devon?
Rural property can be very expensive in Devon depending on the type of property you buy and the location of the property. Derelict properties can sell for as little as £150,000 and thatched country cottages as much as £4 million, so there is a wide scope when it comes to rural properties in Devon. Research your area of interest and try to stick to your budget.
Can I buy a property in Devon with a sea view?
There are many houses, flats and cottages in Devon with a sea view and located in coastal towns and villages, but any property in Devon with a sea view tends to command a very high price. The best value sea view properties in Devon tend to be in larger towns and cities such as Plymouth, while more isolated sea view and coastal cottages in Devon tend to sell for a higher price.
Can I buy a smallholding in Devon?
There are a number of options available for anyone interested in buying a smallholding in Devon. From small farms and existing smallholdings to derelict properties with land which could become working smallholdings, the best way to find properties with land in Devon is to visit your area of interest and explore. Local farmers can advise you on any properties which may be available but not listed on the property market and local Devonshire estate agents can be a goldmine of information.
Derelict property in Devon
One very good possibility for anyone who is not afraid of taking on a property renovation project is to find a derelict property for sale in Devon. This opens up a world of possibilities and if you can find a derelict property with land for sale you could establish your own smallholding in Devon and live the lifestyle that affords.
The recent upsurge in interest for smallholdings for sale and derelict properties in Cornwall has meant a similar surge of interest in Devon, with many abandoned cottages and empty buildings selling quickly. Buying a derelict property in Devon means you have to move quickly and have the funds in place before you begin your search.
Here are our top tips for buying a rural property to renovate in Devon:
Research local rural property prices
Be open minded about derelict rural properties
Stay away from properties near the sea
Be wary of buildings with listed status
Limit your property renovation budget
Rural property with land for sale in Devon
It is possible to find a rural property with land for sale in Devon, even a property which is ready to be inhabited, but you should expect to pay an inflated price if there is additional land along with the house itself.
Such rural properties in Devon are often sold as smallholdings and while they may offer an idyllic lifestyle, buying a property with land in Devon often means paying over the odds when it comes to property value.
Many property prices in Devon are driven by location, so as with the tips above for buying a derelict property, it is advisable to stay away from the sea and preferably as far away from existing settlements as possible.
There are many rural properties for sale in Devon which do fit into this bracket and one of the best ways to find your ideal home is to explore the area in person, get to know local people and ask questions in village pubs and local post offices.