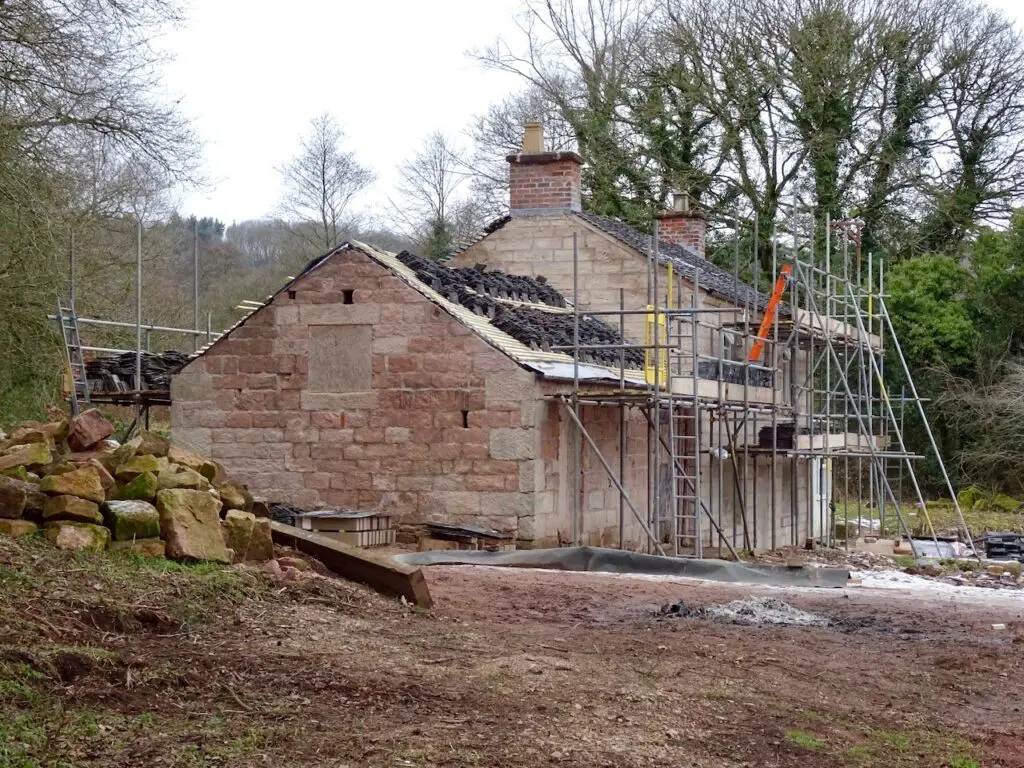 Can You Get A Mortgage To Renovate A Property?
Acquiring a mortgage to renovate a property is an option, however, it's not the only form of finance that is available. There are different types of loans available depending on your requirements.
Renovation projects are incredibly appealing; adding an extension or conversion can be better value for money than moving to a more extensive sized property. However, unless you have a decent amount of savings, you will likely need additional funds to complete the work. So, is it worth exploring the option of a renovation mortgage to transform an older property into the modern era, and potentially give you more space? 
Can You Get A Mortgage To Renovate A House?
It is entirely possible to secure a mortgage to renovate a house. Properties that require more than simple home improvement or a paint job require more than the finance secured through a typical mortgage. Lenders don't tend to include additional monies for home improvements. The loan you need will depend on the type of work required, whether you already own the property and whether the property is mortgageable.
So what are the advantages of securing a renovation mortgage?
Provides a short-term finance option

Flexible settlement options

Funds available quickly

Customised to your requirements

Property Mortgage and Renovation Mortgage rolled into one monthly payment

Suitable for light or heavy refurbishments
Can I Get A Mortgage To Include Renovation Costs?
Yes, it is possible to secure a mortgage that includes funds to complete renovation work, however, it requires a specialist mortgage. These specialist mortgages allow the homeowner to borrow a percentage of the property cost plus a portion of the improvement costs. To obtain one of these specialist mortgages, you will need a deposit for the property and a deposit for the renovation funds. Regular mortgage lenders do not provide renovation costs in a mortgage. Until you have paid off your lender, they own it. You are effectively loaning it from them until that point.
What Makes A House Habitable For A Mortgage?
To secure a mortgage for a property, it must be habitable. A habitable home must have the following features:
A waterproof roof

An inside bathroom with a usable toilet

Essential water and power supplies

Usable kitchen
Light And Heavy Refurbishments
The level of work required to bring the property up to standard or your requirements requires either a light or heavy refurbishment, affecting the amount available to lend.
A light refurbishment would include completing jobs like:
New kitchen

New bathroom

Plasterwork

Reflooring

Outside rendering

Replacing doors and windows

Rewiring and replumbing
A heavy refurbishment would include completing jobs like:
Work that requires planning permission

Structural work

Extensions

Conversions

Internal reconfigurations 

Changes of use, i.e., HMO or flats
Is It Better To Buy A Cheap House And Renovate?
Buying a cheaper house that requires renovation can be a good way to acquire a better house for less money, which is great for those on a budget, or for property investors that are looking to get a better return on investment. As with any property investment, renovating an old property has its advantages and disadvantages. Only the homeowner or homebuyer can decide whether it is the best option for your property needs.
So Is Fixing Up An Old House Worth It?
Here are the advantages and disadvantages of buying a house to renovate so you can see if fixing up an old house worth it:
Advantages
Unique features and character that will complement new modern features

Older houses last longer

Significantly lower purchase prices compared to new houses or houses that have already undergone a renovation

Opportunity to achieve a significant Return on Investment (ROI)
Disadvantages
Renovations are a quick option; you must go into the project knowing that it will take a considerable about of time to complete

Costly option as older properties could require new plumbing, windows, or roofs etc
Older properties could contain hazardous materials like asbestos and lead, which will need professionals to dispose of them safely

Possibility of going over budget 

Spending more money renovating the property than it would reach on the open market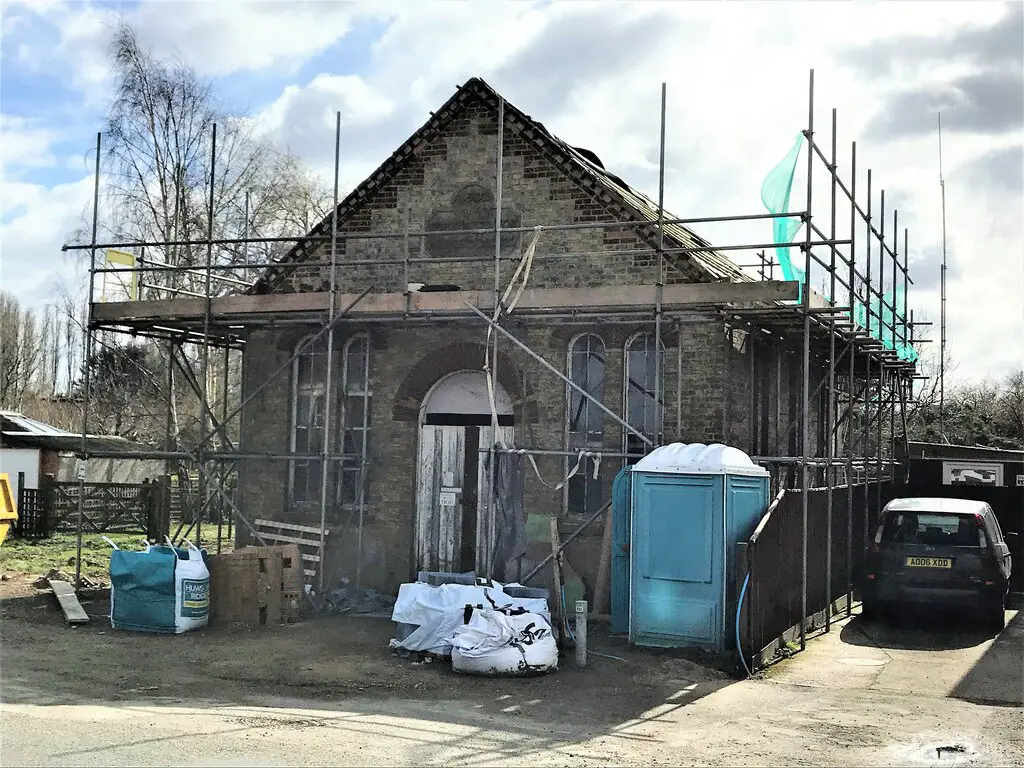 How Much Can I Borrow To Renovate My House?
Getting a mortgage to renovate a property is much like a regular mortgage, when assessing your application, the lenders will take into account your ability to repay the mortgage. The most common factors they will take into consideration are:
Your income and your partner's income 

Your credit scores

Your disposable income

The projected value of the property once completed

The potential rental value of the property once completed (if you intend on renting out the property)
Depending on your eligibility and the lender, you could receive between 66-75% of the projected property value post-renovation. It is possible to get finance for more than 75%, but this can be more difficult. You can expect to pay around 5% interest on your renovation mortgage. More funds are often released in stages as the work is completed and inspected. There is normally an expectation that homeowners use their cash upfront to get the renovation work started, approximately 15-20% of the total renovation cost.
If you are thinking of getting a mortgage on a derelict property check out our post here
Or if you are looking for how to get a mortgage on a second home check out our post here
How Hard Is It To Get A Renovation Loan?
If you are in a financially secure position, getting a renovation loan should be relativity straightforward. However, if you have a low income you may have to ask a number of different lenders for options. Homeowners and homebuyers can be confused by the many options available. It is essential to make sure you consult a specialist lender who will seek out the best finance plan for you and your requirements. 
One thing to note is that the interest rate you are eligible for will depend on:
Your age

Your income

Your credit scores

Who you bank with 
A poor credit score does not prevent you from securing a renovation mortgage. Still, it can mean you have fewer lenders willing to provide you with funds, or you may pay higher interest rates. A bridging loan may be the next best option for people who can't secure a renovation mortgage. 
Can A First-Time Buyer Get A Renovation Mortgage?
Renovation mortgages are increasingly popular with first-time buyers. First-time buyers are often desperate to get onto the property ladder; they are willing to work on a fixer-upper and desire a house that reflects their personality. First-time buyers may not initially qualify for the renovation mortgage as they have limited equity.
Is Fixing Up An Old House Worth It?
In short, yes, fixing up an old house can be profitable, and be a rewarding experience. Still, there are several things that you need to consider before deciding on whether to take on the investment. Whether the property will be a forever home or part of your property portfolio, it's essential to consider your budget and completion time scale. The prospect of buying a rundown property for a steal and then fixing it up to meet your specifications is enticing. However, it can be a difficult journey filled with stress.
 So, what do you need to consider?
Budget – Anyone taking on a fixer-upper must pay close attention to their budget and have a contingency plan. 
Location – Consider whether the property is in a good area with transport links and good schools; this will add value to your investment. Look at work carried out by neighbours. It will indicate the planning committee's openness to ideas.
Adding value – Make sure you carry out thorough research and pay attention to the property ceiling prices. It is easy to get carried away with the process and spend more on renovations than the property would sell once placed on the market. 
Tradespeople – Choose your tradesmen wisely; it could make or break your renovation plans. Unfortunately, there are many unscrupulous tradesmen around, so find someone your trust, do plenty of research, ask people for recommendations and get at least three quotes. Remember, the cheapest option isn't necessarily the best option.
DIY – As a nation of DIY enthusiasts, if there are any jobs you feel confident in doing, then do them. Completing more manageable parts of the renovation will save money for jobs above your skill level and time overseeing trades.
If you are thinking about renovating a derelict house, you might want to check out our article on renovating-a-derelict-property
What Adds The Most Value To A House?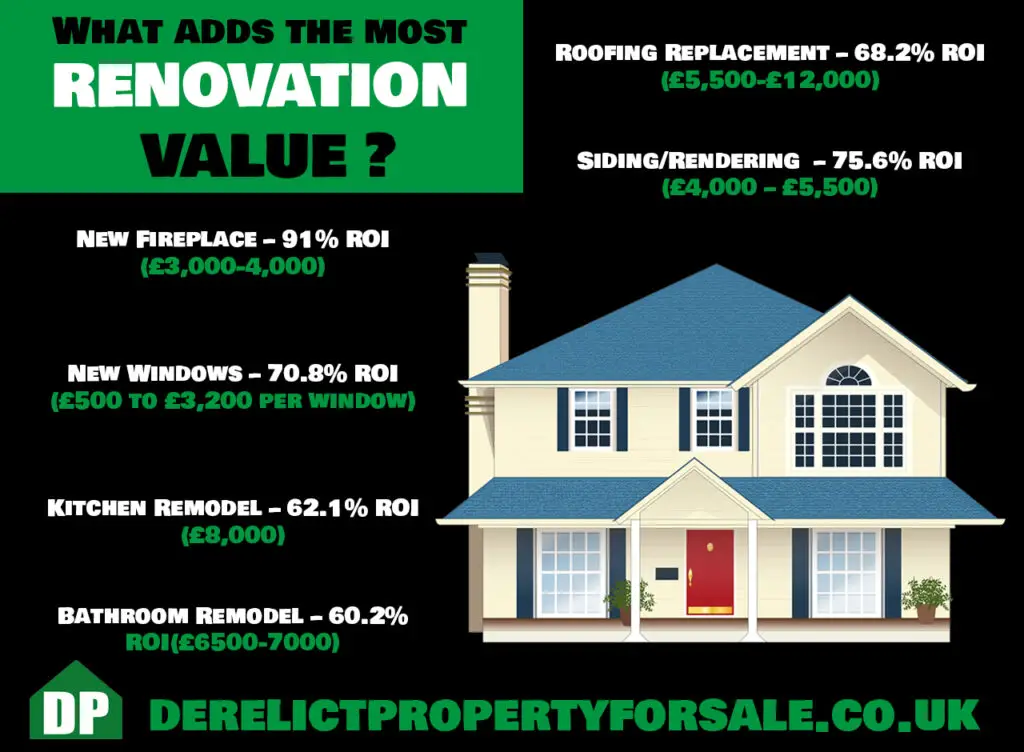 If you can afford it, making home improvements is the best way to add value to your property and achieve a higher ROI when the time comes to sell. 
The best way to add value to a renovation property:
Fixing structural issues

– ensure your roof, windows, and doors are all in a good state of repair. Looked after properties will be worth more to potential buyers




---

Heating system

– installing a new heating system will help increase energy efficiency and decrease your monthly water and heating bills. New boilers also come with attractive warranties giving the current or future property owners peace of mind. New heating systems will typically add at least 4% to your property values.




---

Open plan layout

– Creating an open plan layout to your property can add a real wow factor and maximises your entertainment and living space. An open-plan layout will typically add at least 4% to your property value.
---
Loft conversion

–Loft conversions are a relatively cheap option for utilising extra space as storage, an additional bedroom or an ensuite. A loft conversion will typically add at least 15% to your property value. 
---
Extension

– Depending on the type of extension and the property's location, homeowners can add up to 23% to their property value. For resale purposes, consider the average person's taste and connect visually with the current structure and layout.
---
Home office

– Creating an office space in your property is becoming popular, especially since more people are choosing to work remotely. Whether through rearranging the current use of space, or adding a small extension, or building a garden office, a home office can typically add a least 10 % to your property value.
---
Ensuite

– Ensuites are a luxury improvement to any property and can increase a property's value by 5%. Homeowners love the convenience of an ensuite. The majority of average-sized bedrooms have plenty of room to accommodate the addition. A bathroom expert can provide you with information regarding the layout and the facilities you can include with the space you have.
---
Cellar conversio

n – If you are lucky enough to own a property with a cellar, you could add up to 15% to your property value. You can convert your cellar into usable spaces, like a playroom, living room or dining room.
---
Garage conversion

– Garages are often an underutilised part of a property. Many people will leave their cars parked on their driveways. There is the potential to convert a garage into a playroom, gym, study, living room, additional bedroom with an ensuite. This addition to your property could increase your property value by up to 20%.
---
Conservatory

– Adding extra floor space to your property with a conservatory is a cheaper option than building an extension. Conservatories will typically add at least 5% to your property value. When planning your conservatory consider the size, surrounding views, and whether it will be south, east, or west-facing. It is also essential to choose a conservatory to keep with your property's style and use high-quality materials.
---
Planning permission – If you are considering selling your property but don't want to go through the stress of carrying out home improvements, consider selling with planning permission in place. Buyers will likely spend more on the property where they know the planning committee will accept extension plans. The typical value this will add to your property depends on the plans in place, but you could see up to a 10% increase.
---
New bathroom and kitchen

– Giving your property a bathroom and kitchen makeover can add up to 10% to your property value. Having a feature bathroom and kitchen is a huge selling point to potential buyers; they like to see clean and fresh.
---
Garden design

– Updating your garden and having it landscaped professionally could add a significant amount to your property value. Property experts suggest that it could increase by 77%. It is best to update your outdoor area with easy to maintain features with attractive fencing, walls, gates, and quality paving.
---
Driveway

– Driveways do not come as standard with all properties. Homeowners value the ability to park their cars as close as possible to their front doors, so tastefully adding a driveway could add up to 10% to your property value. However, check if planning permission is required to complete the work. You may also need to apply to drop a kerb which would be an additional cost; check with your local council for the application process and cost.
Suppose you are considering purchasing a fixer-upper but are nervous about being able to afford the completion of the works. In that case, you may now be considering a renovation mortgage. A renovation mortgage could be the answer to your dream home needs. Ensure you thoroughly investigate the costs, planning requirements, and the local ceiling price to avoid going over budget and securing a good return on Investment. There is money to be made and saved through renovating an older property. As with any financial decision, do all your calculations (add a margin for safety), get advice from a specialist, and don't rush into anything.
FAQs
What makes property value increase?
Adding extra living space to property normally adds the most value. Things like adding a loft conversion, conservatory, or converting a garage. The next best thing you can do to increase value is to add a new kitchen or bathroom.
What brings property value down?
The big factors which cause property prices to fall are usually down to factors like; a failing local economy, a hazardous local environment, bad local schools/amenities, and even general property neglect.
What type of loan is best for home improvements?
Cash-out refinance usually offers the lowest interest rates for home improvements and home renovation projects. Also, a bridge loan can be a good option too.
Can I knock down my house if I have a mortgage?
No. The mortgage on the property is normally tied to the structure of the property, and the land it sites on. So it is imperative you get permission from the lender before considering demolition of a property.
Our Latest Posts