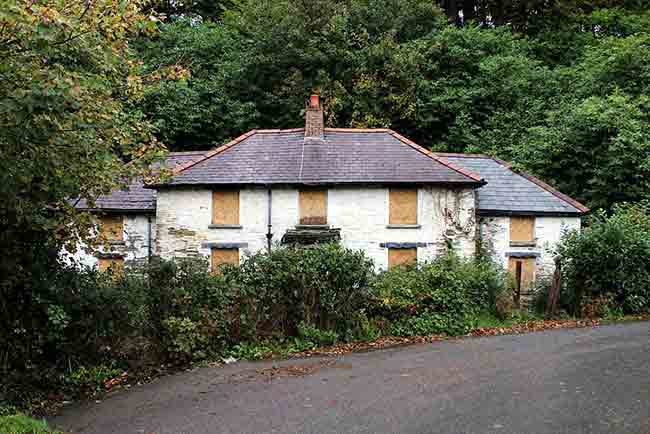 How To Find Cheap Property For Sale
Why is searching for a cheap property fpr sale becoming more and more popular in the UK? Everyone wants to find their dream home but one of the biggest obstacles is the price. Even in difficult economic times the cost of housing can still go up and often this may deter people from taking their first step onto the housing ladder. If you add to that the problem of saving a deposit and the restrictions on mortgages that are imposed by banks and building societies, it is no wonder that many people feel buying a house is not within their grasp.
However, if you know where to look and are ready to make some compromises about the type of property you can afford it is possible to find a home that will not break the bank and will allow you to take that first step into home ownership.
Cheap property can be a good investment
Of course, not everyone wants to buy a house or flat to live in and there are plenty of opportunities to buy cheap property as an investment. Buying a property that will provide an annual income can be an excellent investment for the future. Using this model can not only provide a regular income but is a good way of building up a pension pot.
If you want to buy a house or flat in a particular area you will be limiting your choice of cheap property. However, if you can be more flexible about the location you will be able to find some bargains. City centre properties in places like London, Manchester or Birmingham are always going to be more expensive than those situated outside of the centre. There are still cheap houses available in London and other UK cities but a great deal of homework and diligence is required to find such properties.
So, if you work in a city but can compromise on commuting time you have a better chance to find a more affordable property. Many people come to the conclusion that paying a more modest price is a better option than finding the ideal location.
UK Property Resources:
Council tax in England
Property to renovate in the UK
Auction properties in London
How to find cheap property
How do you go about finding cheap property for sale in the UK? In the not so distant past an estate agents would be a first port of call. In the 21st century there are a lot more choices when it comes to finding cheap properties for sale. There are literally hundreds of property search websites and most of them cover the whole of the UK. If you see a property that appeals don't be put off by the asking price as this may be wildly optimistic and sellers will often take a cut if they are anxious to move.
If you are looking for a particular type of house or flat and these appear to be in short supply or sell very quickly it may be beneficial to think again about what type of property you can afford. Of course, local estate agents are the experts in their specific area so if location is paramount you can register and be notified about cheap properties as soon as they appear on their books.
Do your own property search
You can also do some detective work yourself and take a trip around nearby neighbourhoods looking for 'For Sale' signs or notices of upcoming auctions. This is also a good opportunity to check for any obvious shortcomings with a neighbourhood such as planning proposals for more housing that could have an impact or even the possibility of living under a flight path.
Visit properties and areas in person
Look at the neighbourhood at different times of the day as it may be quiet when everyone is at work but become a lot noisier in the evenings. Another important item to check is whether the property lies on a flood plain. Knowing at least a little information about an area you are considering is well worth the effort and can help to avoid problems in the future.
Taking property values into account
When looking for cheap properties it is also important to consider resale values. Properties that have a short leasehold are more difficult to sell on. In addition, flats that are purchased on leasehold terms can incur ground rent and sometimes annual maintenance charges. Most freehold cheap properties offer a better prospect for resale.
Cheap Property FAQ
Where can I buy cheap property in the UK?
The best areas in the UK to look for cheaper properties include rural and countryside areas, such as parts of Northern England, Wales and Scotland. You can also find cheaper property in certain industrial towns and former mining villages. Consider buying a derelict property to renovate to save money.
Is it cheaper to buy a derelict property?
Yes it is generally cheaper to purchase a property which is derelict, run-down or essentially abandoned. It is not wise to jump into ay del as renovating a derelict property can prove to be expensive. In addition, special planning permission may be required if the building is listed or protected in some way.
Can you make money flipping property?
Is it possible to make money buying, renovating and selling property but great care must be taken as it is also possible to lose a great deal of money. Before purchasing any property you wish to 'flip' or re-sell, make sure you have conducted all the checks and surveys, found out about any likely planning permission issues and calculated your property renovation costs thoroughly.
Consider cheap property sold at auction
Cheap properties sold at auction can give you the chance of getting a bargain as prices are often as much as 50% lower than properties sold through normal channels. If you are considering this option, there are a few steps to take to ensure you are fully prepared. Take the time to go to a few auctions beforehand so that you are familiar with the process. Make sure that you stick to a budget and don't get carried away by frenzied bidding. Many cheap properties at auction require extensive renovations so be prepared to factor in this extra cost.
Get your property finances ready to buy
Financial support must always be in place before you bid on a cheap property at auction. In addition, you should always get a survey on the property as this will show up any hidden defects that could be the reason the property is being sold at auction. As soon as the gavel has fallen you will be responsible for paying the deposit and the remainder of the price and you will not be able to pull out without losing a lot of money.
Allow time to find the right property
Finding a good cheap property can take time and if you factor in the buying process it could be some months before ownership is transferred into your name. If there is no chain it can still take between 4 to 12 weeks to complete a house purchase. In the unlikely event of the purchase falling through either because the seller pulls out or has had a better offer, don't go into panic mode. There will always be another property and hopefully it will turn out to be your dream home.