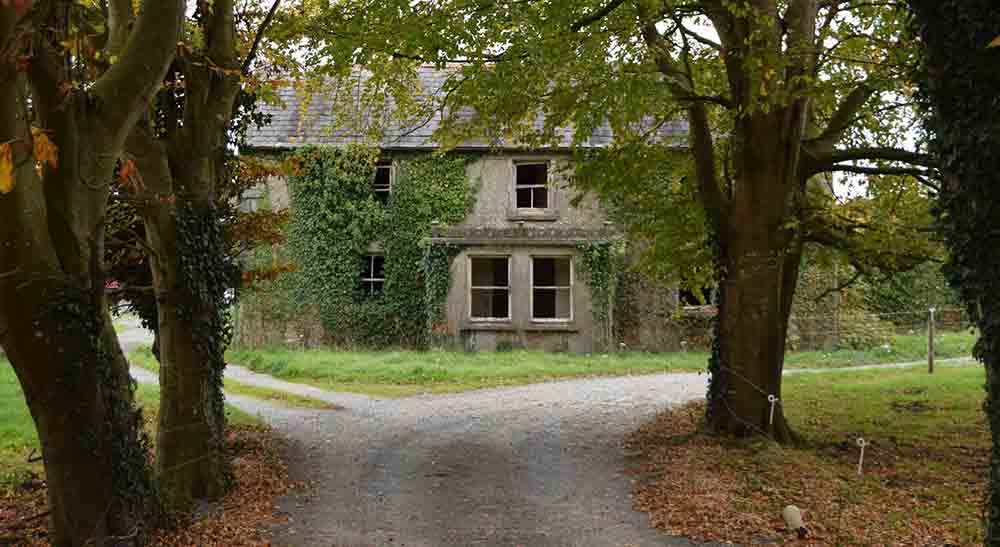 Buying Rundown Houses For Sale
A rundown house is a property that is in a state of disrepair. It may not be empty or derelict but merely in need of some TLC. Some rundown houses for sale have never been updated since the 1970's or 1980's. There is an increase in the number of buyers looking for rundown houses and many of these types of properties are sold at auction instead of through estate agents.
You can find rundown houses for sale that have been inherited. Many times the legatee may want to get rid of the house as soon as possible. This might be because they need the cash or because they don't want to spend time and money on refurbishing the property before selling it. Putting a rundown house up for auction has proved to be an easy and efficient way of achieving a fast sale.
How To Find Rundown Houses
The most obvious place to start when searching for rundown houses for sale is by searching in the local area you are interesting in buying in. Most estate agents maintain an online presence and list their available properties by price as well as other criteria. Alternatively you can pay a visit to a local estate agent to talk to them about the type of house you are searching for.
The local press still features regular pages of houses for sale and some of these will be in need of repairs and renovations. A rundown house may only require some decoration but most require an updated bathroom and kitchen to prepare them for the market. Therefore, if you are buying a rundown property to sell on, be prepared to spend enough to bring the appliances and fittings up to date.
Rundown Houses As An Investment
Buying a rundown house to renovate is popular. In the last few years more people than ever are looking for dilapidated houses which will give them the chance to renovate and sell on for a profit. If you get it right you can make a good property investment for the future by renting it out or take the profits immediately by selling straight after the renovation is completed.
Rundown houses for sale in popular locations will be in high demand and are going to cost more. It is important to carefully consider your budget before buying. Similarly, there is little point in renovating a rundown house in an area that is so unattractive that no one will want to live in it. It is essential to estimate the total cost including your own time and effort whilst working out exactly what it is you want to achieve.
Rundown Properties FAQ
Why are some rundown houses empty or neglected?
Many rundown houses have been vacated by the owner because they have been repossessed. Others are properties left in a Will and the legatee has not been located. An owner may abandon a house if they are unable to afford bills or repairs. When there is a dip in the property market, some houses are left to rundown because the owner cannot get the price they want for the sale.
Where Can I Find Rundown Properties?
Look online or approach estate agents to find a list of rundown houses for sale. Banks or other financial institutions may have repossessed rundown properties on their books. Auctions are a good source for finding rundown properties. If a house has failed to sell with an estate agent they often go to auction.
Can I Get A Mortgage On A Rundown House?
Lenders will approve a loan for a rundown house as long as the value of the property is equal to the purchase price and the necessary criteria for repayment has been reached. You will be unlikely to get a loan for a larger amount even if the value after renovation is projected to be higher. Most rundown houses are habitable so a high street lender is the first place to go when looking for a mortgage.
Adding Value To Rundown Houses And Properties
It looks a simple prospect to add value to a rundown house but there are several issues to take into consideration before you start. If the changes you want to make are purely internal then planning permission may not be needed. Adding an extra room or two and even a conservatory may require an application to the local authority. Local rules will apply so each authority will act according to those rules. Some locations are designated as areas of outstanding natural beauty and may have planning restrictions.
Common Mistakes When Buying A Rundown or Derelict House
There are several mistakes that people make when buying a rundown house with the intention of flipping the property quickly to make a profit. Time is of the essence when renovating a house to resell. Many people find that it takes far longer than they have allowed for. Lack of skills and financial problems can also prevent a fast turnaround when buying a rundown house. Buying the wrong type of house or one in the wrong location can also cause problems when it comes to reselling.
Rundown Period Properties in the UK
Buying a rundown period property is not for the fainthearted especially as there could be restrictions on what materials can be used in the renovation. However, a period house can be filled with character features such as original cornices, marble fireplaces or Victorian tiles in the bathroom. Sash windows and high ceilings are two other attractive features often found in rundown period houses.
A period property may appeal but there are problems that need to be fixed which could call for specialists. The energy rating for period houses is usually very low so this will need to be addressed. You could be lucky and find an old house that does not need too much work but if it is priced as a rundown property this is unlikely. Finally, renovating a period house is going to cost a lot more than a modern house that has been allowed to rundown and merely needs some cosmetic attention.
Dilapidated Houses At Auction
Rundown and dilapidated houses are most often sold at a property auction. They attract a lot of interest and offer buyers the opportunity to make something really special out of a property that has been sorely neglected. Rundown houses for sale may have no utilities connected and this should be taken into account when viewing.
As a general rule there are three kinds of buyers for rundown houses. The first category is someone who wants a cheap home and can do the work themselves. Secondly, there are developers who want to refurbish the house and sell it on quickly. The third type are the people who buy as an investment with the intention of renting out the property. All of these people will be placing bids at auction to try and secure a bargain property.
Many dilapidated houses are sold by executors. Some have been waiting many months or sometimes years for probate to go through. If there has been neglect for a long time there could be problems with damp or rot. Some properties will have succumbed to a leaky roof so before you consider buying a rundown house at auction make sure that a full survey takes place.