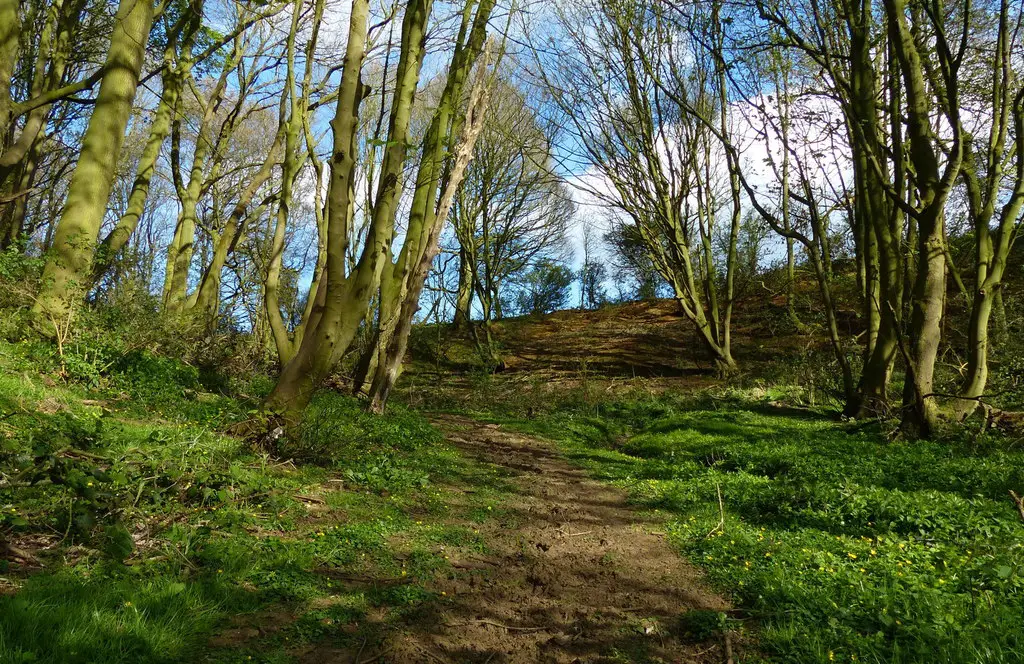 Woodland for Sale in The UK
If you are beginning a search for woodland for sale in the UK there are some serious issues you must consider before purchasing UK land of this nature.
In this article, we shall discuss the different aspects of buying wooded land, what it can be used for and the various restrictions that may apply to your newly purchased land.
We will also attempt to answer some of your most popular questions about finding and buying woodland for sale around the UK.
What Is a Woodland?
The reality is there are many different types of woodland in the UK and anyone attempting to buy woodland for sale will soon discover the ambiguity of this term. Some of the different types of woodland and 'wooded land' may include:
Forested and commercial woodland
Natural woodland
Orchards and plantations
Partially wooded land
Forested or commercial woodland is land that has been planted with a man-made forest, such as pine trees, usually for purposes such as pulp (paper production) or timber. Buying forested land for sale is probably one of the easier options as the forest is not natural and was planted with the intention of felling at some stage. This type of wooded land is not as protected as other types of woodland.
Natural woodland is land that has a natural forest or trees growing, such as birch (common the UK). Buying natural woodland for sale can prove to be a legal minefield as natural areas like this are often protected by local or national laws, making building or dwelling difficult or impossible. Take legal advice before you consider a purchase of natural woodland and ensure your intended use is within the law.
Orchards and plantations are woodlands which are artificial, such as planted apple trees, but which on occasion can still be protected by law. Some orchards in the UK are over 200 years old and in cases like this it may be difficult to change the use of the land. Some wooded land such as orchards cannot be cut down, depending on their age and status.
Partially wooded land is a piece of land which is only partially covered by woodland. For example, you may buy 20 acres of land with a stream and perhaps there is a small natural woodland, such as birch trees, around the stream. In this case it may be possible to use the land which is not wooded even if the actual woodland is protected by law.
Buying UK Woodland FAQ
Can I buy woodland and live in it?
If you buy woodland in the UK it is possible you may be able to live there on a temporary basis but it is unlikely you will gain permission to build a house from scratch. One option is to purchase woodland which contains a derelict building or existing structure of some kind as it may be possible to renovate a derelict building.
How much does woodland cost in the UK?
Woodland in the UK can cost anything from £2000 to £25,000 per acre, depending on location, classification and circumstances. As there are so many variables when it comes to the price of woodland in the UK, it is best to treat each case individually rather than attempting to establish an overall price. Two acres of woodland in a remote part of Scotland will be priced differently than two acres of woodland 30 miles from London, for example.
Is it worth investing in woodland in the UK?
It can be very worthwhile investing in UK woodland depending on the type of land you purchase. In the last 15 years, average yields on commercial woodland in the UK rose from 7% per annum to around 9.5%, making owning woodland more financially attractive than renting a property.
Is Woodland Cheap to Buy?
Some people view buying woodland as a way of buying cheap land in the UK. While it is true it may cost less than agricultural land or building plots, it does not necessarily mean it is a viable option, especially if you plan to build in the woodland or place a temporary structure such as a caravan or cabin.
Can I Buy Woodland and Build a House?
If you are looking for woodland for sale in the UK and your intention is to build a house, be very careful. Depending on the status of the land and the woodland itself, it may be almost impossible to erect or deploy any kind of structure, including a log cabin, a building or shed or even a static caravan. Check with your local planning authority before buying woodland if you plan to build.
In the UK it is extremely unlikely you will obtain planning permission to build a house in established woodland, especially if no building or structure currently exists. Consult your local planning department before making any purchase of woodland where you would like to build.
Buying Woodland with A Derelict Building
In some cases, you may be able to buy woodland or forested land and there may be a derelict building within it. This gives the opportunity of renovating the derelict property and turning it into a home. However, obtaining planning permission will depend entirely on the circumstances of not only the woodland you have bought but on the building itself.
Although it may appear to be an abandoned building and even partially ruined if the building is listed or protected in some way it may mean that renovating or rebuilding the property is not an option. Many potential property owners have been caught out by circumstances like these, so it is important you research the derelict property for sale and surrounding land before committing to any kind of purchase.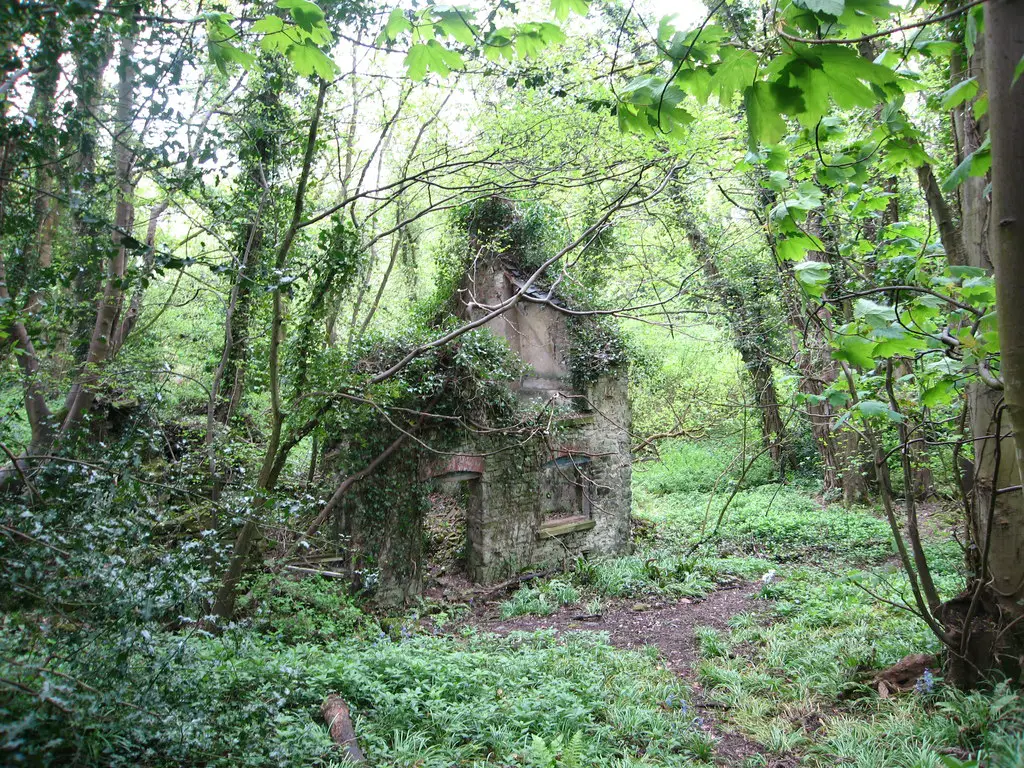 Woodland for Sale with A Cabin
Although it is not common in the UK, it is possible to buy woodland for sale with a cabin that could be used as a temporary dwelling. With this in mind, it should also be noted that local authorities around Britain tend to make it difficult to dwell in structures such as log cabins on a permanent basis. If you are lucky enough to find woodland with a cabin already in place, check with your local council regarding the habitation laws.
Where Can I Find Woodland for Sale?
Buying woodland in the UK is no different than buying any other kind of property. Before you being your search try to establish the type of woodland you are looking for and the area you are interested in. For example, if you are interested in woodland for sale in Scotland or Wales and you wish to be in a remote area, use these criteria to limit your search to specific areas.
Find out Who Owns a Woodland
The Land Registry in the UK can assist you in finding out who owns a piece of woodland you may have seen and which sparks your interest. You can also visit areas personally and ask around on a local basis, you may be surprised at the information which can be uncovered by having a chat with a local farmer or asking at a village post office. Using this method to find wooded land to buy is extremely effective.
Is Buying Woodland a Good Investment?
Buying woodland can be an extremely good investment, with certain woodlands in the UK returning nearly 10% per annum. This could be even more if you buy a commercial woodland such as a pine forest, commercial wood operation or even an area that could be eligible for government assistance in order to maintain and re-establish the woodland.