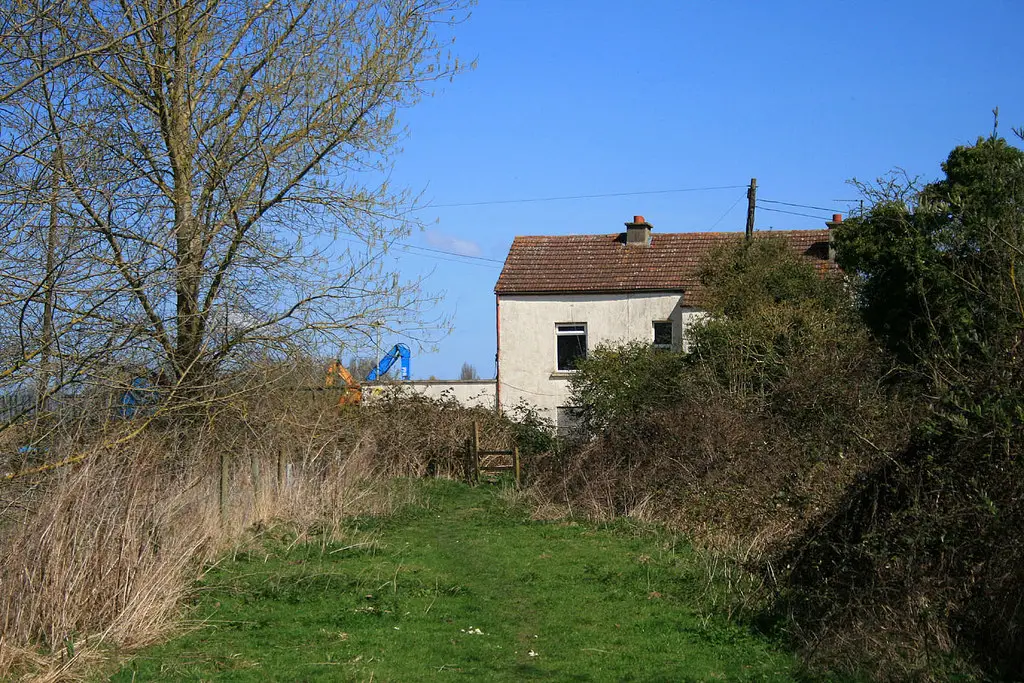 Claiming Abandoned Houses For Free
There are abandoned houses in towns and cities all over the UK. Some of the properties have registered owners but may still look abandoned. Land that is unregistered can be claimed for free and the same applies to houses but it is not a simple process. There are certain legalities to be followed when you are claiming abandoned houses for free and it takes some time and research if you are going to be successful.
Under UK law it is possible to claim an abandoned house or land especially if it is not registered. Finding an abandoned property is the first step if you want to try and make a claim. Below you can read all about abandoned houses in the UK, how to proceed if you want to make a claim on the property and some of the resources you can use in your quest to achieve ownership.
Why Are Some Houses Abandoned?
There are plenty of reasons why some properties become abandoned. The owner may have difficulty meeting the costs of repairs and maintenance. There could be local restrictions preventing occupation of the property or problems with rights of access. Financial problems with the bank or difficulty finding tenants are two more reasons why there are many empty houses in the UK that appear to be abandoned.
Not all inherited property is a boon and beneficiaries may be unwilling to accept the responsibility of owning a house, financing the upkeep and repairs and paying death duties or house taxes. They may simply decide to leave a property to go into disrepair. Having established why some houses become abandoned let's look at how to recognise if a property comes under this status.
What Is An Abandoned House?
How can you recognise an abandoned house? There are several factors which can point to abandonment. A property that has been boarded up and which has a neglected garden are two pointers to look out for. You can ask neighbours if there has been anyone occupying the property or if it has been lying empty for years. There could be piles of rubbish in the garden or vermin running around. A property with missing roof tiles and broken windows also marks it out as a possible abandoned property.
A house that has been abandoned may still have a registered owner and in order to find out who that is you can contact the Land Registry and do a search. A search for the ownership title costs just £3 and anyone can apply to find out about any property. If the house is registered you may still be able to make a claim by following the process for adverse possession.
Claiming Empty Property FAQ
Can I Apply For Adverse Possession Of An Abandoned House?
Yes it is possible to claim an abandoned house. Adverse possession is also known as squatters rights and you can apply to take over ownership of an abandoned house. Using adverse possession a property will be put to good use and not lay in disrepair for years. Adverse possession takes at least 12 years to confer ownership and the original owner can object during this time period.
Is Unregistered Property The Same As Abandoned?
An unregistered property is not always an abandoned house. There are thousands of unregistered houses in the UK. Some are abandoned but all of them are owned by someone. An abandoned house is one that has not been lived in for many months or years and has been left without any maintenance and repairs.
Where Can I Find An Abandoned House For Free?
There are abandoned houses all over the UK. If you are searching within your own locality you will see empty properties with signs of abandonment. Boarded up windows and doors, holes in the roof and unkempt and rubbish strewn gardens with vermin running around are all signs of an abandoned property.
Squatting In An Abandoned Property
There has been a long tradition in the UK of squatting in empty properties and it is not against the law but it is illegal under civil law. It is possible to claim abandoned houses for free by entering an empty house and once inside you will have some rights. The police may not make you leave but if the owner takes out a civil action you can be removed from the property.
If there is no registered owner and you occupy the house for years you can claim ownership. Ownership of a property may be granted if you have continuously occupied the property for 10 years (registered property) or 12 years (unregistered property). You will have to prove that you have acted as the owner for the full period in question. You must also prove that the owner did not give permission, for instance, it was not rented out to you. This is a critical aspect of claiming abandoned houses in the UK.
Can I Claim An Empty Property?
There are two scenarios for anyone claiming abandoned houses for free using the law of adverse possession. If the property has a registered owner you must complete a form and send it together with a statement of truth to the Land Registry Citizen Centre. The registered owner has 65 days to place an objection and if this occurs your claim will be automatically rejected. If there is no objection you will get ownership for two years. After this period of time if there has been no contact from the owner you will get full rights of ownership.
Claiming unregistered property is different. In this case you will send a statement of truth to the Land Registry and apply for first registration of the property. They will carry out an inspection of the property and make a decision if your claim is valid. If they have details of the original owner of the property they will make contact. A fee will be charged for the inspection. If an owner objects to your possession the matter goes to a tribunal and costs will be involved.
Cheap Property: Claiming Abandoned Houses in the UK
If you cannot find or claim abandoned houses for free you could still get a very cheap property. A house that has been abandoned may be taken over by the local authority and eventually sold for a minimal amount. If there are registered owners the council may buy it for themselves and rent it out. An owner who owes the council a debt may be forced to sell the property to cover the debt.
Some councils sell off abandoned houses very cheaply as a means of regenerating a specific area. If tenants have been rehoused into better properties it can leave whole streets of empty houses that are detrimental to the wider community.
If the property had an owner other than the council and it has been abandoned, the council will try to find the owner but may take possession and sell it for a small sum. You may be able to get an abandoned house for as little as £1 under certain conditions.
Typical restrictions for claiming abandoned houses of this nature are:
1. You must live locally.
2. You must contract to bring the house up to a decent standard.
3. You must also agree not to sell the house for 5 years.