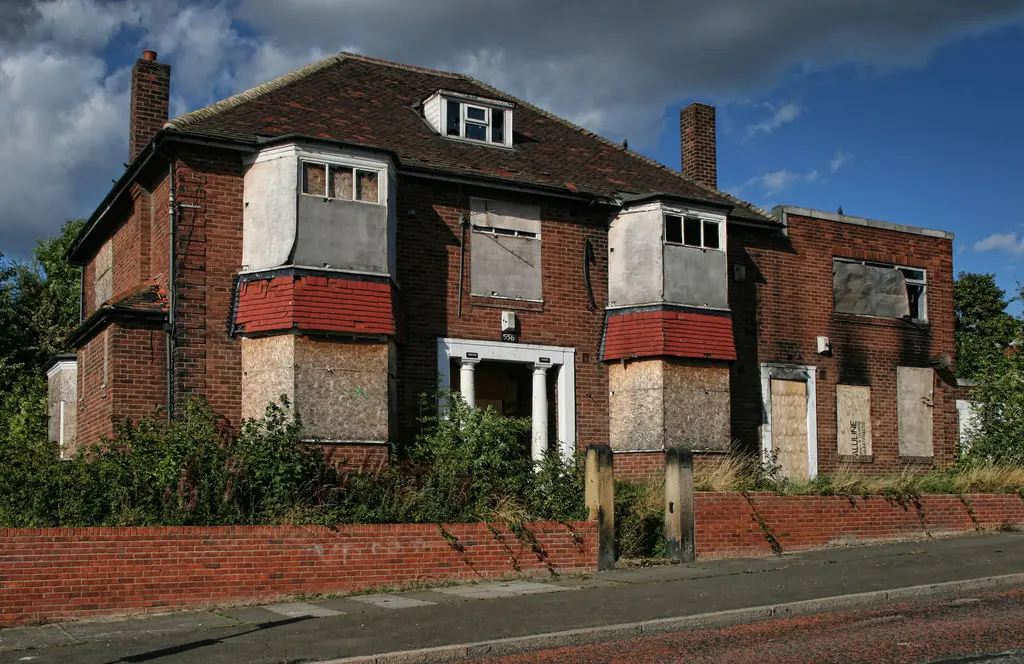 Why do properties end up derelict?
All over the UK you can see properties which have been abandoned and which have disintegrated into a derelict state. There is no single reason why this happens and most derelict properties end up this way due to a number of factors.
There is a substantial number of derelict properties in the countryside many of which are disused or defunct outbuildings and storage facilities. However, in the past few years, in many towns the number of residential properties left to decay has also been on the increase.
In periods of recession when businesses go into bankruptcy workplaces may be abandoned and this adds to the number of properties that end up derelict. Similarly, if people lose their jobs and source of income, the number of abandoned residential properties will continue to increase. In the rest of this article you can read about some of the reasons why properties are left derelict.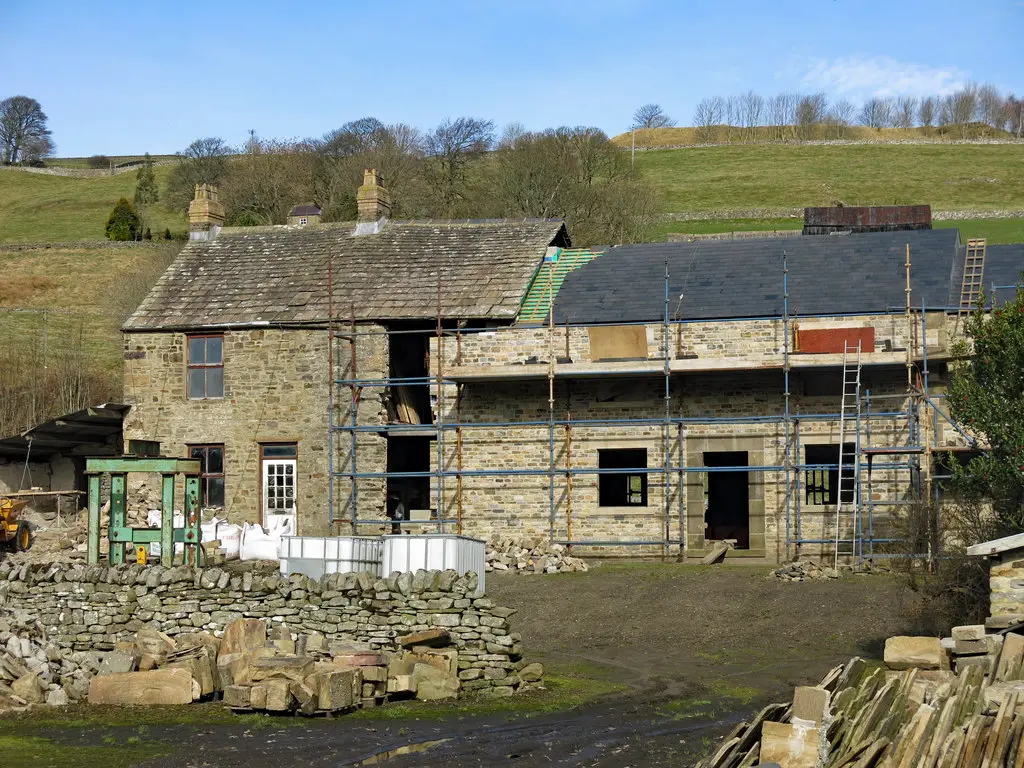 Derelict Properties In The Countryside
Drive around the countryside in the UK and you can see a substantial number of buildings that have been left derelict. During periods of recession some owners of large estates have found it difficult to pay for the upkeep of the property and have let country cottages, barns and outbuildings fall into disuse. Death duties and taxes have played a part in large inherited houses falling into disrepair.
Some derelict properties are on land that is difficult to access making them hard to sell and there may be disputes over ownership or the owners cannot be traced. Planning restrictions also play a part in why some countryside properties are left derelict.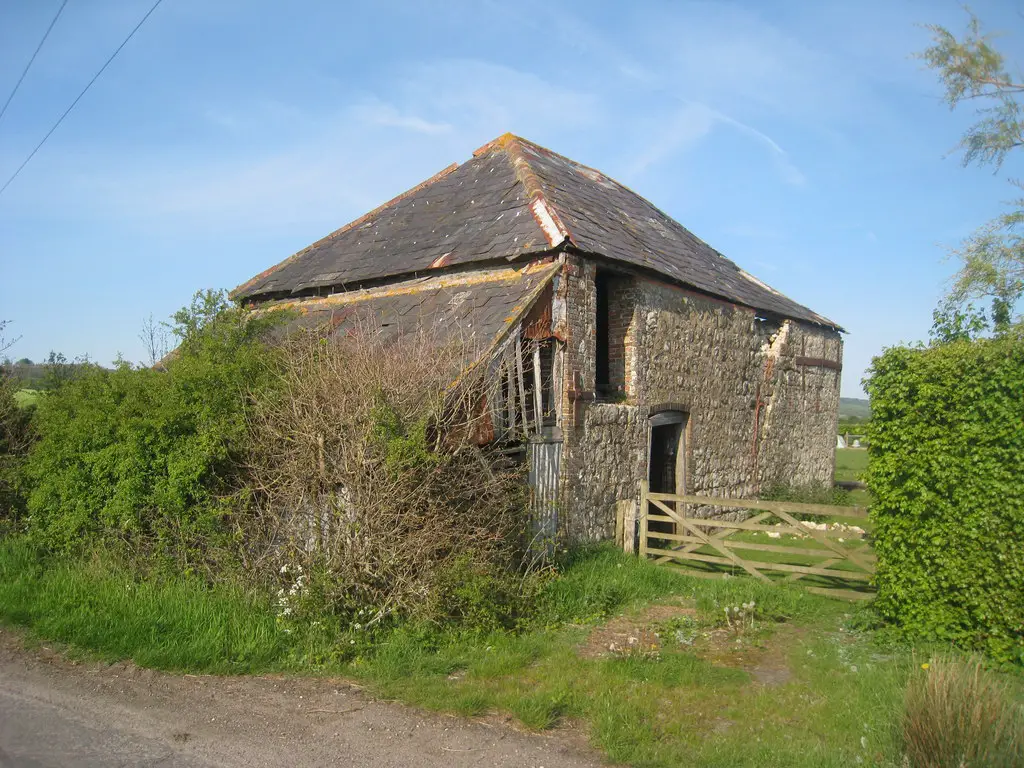 UK Derelict Properties FAQ
Why Do Homes End Up Derelict?
A combination of lack of money, loss of jobs and a downturn in the property market can result in a glut of derelict properties both in towns and the countryside. Restrictions about planning consent and problems with access to a property can also add to the reasons why many properties end up derelict.
How Can I Recognise A Derelict Property?
There are several signs that point towards identifying a derelict property. Neglected gardens, boarded up windows and doors and missing roof tiles are all signs that a property is derelict. There is often rubbish piled up in the garden and you may see signs of vermin. Many derelict properties have been abandoned but may still be on the local councils radar.
What Can Be Done About Derelict Properties?
If there is a derelict property near your home that is causing problems you can report it to the local council. All councils have an Empty Property Officer who can deal with issues like clearing rubbish from gardens or contacting the owner with an enforcement notice under the Public Health Act. If necessary the council can issue a compulsory purchase order to deal with the problem.
Derelict Properties In Cities And Towns
Even though there is an ongoing housing crisis there are high numbers of empty properties in towns and cities throughout the UK. Not all of these are derelict properties but plenty have been empty for over six months leaving them vulnerable to becoming derelict.
Cities like Liverpool have a substantial number of derelict houses including whole streets for sale. These types of abandoned homes are usually in areas where residents have been rehoused and many of the properties have been subject to compulsory purchase by the council.
Towns and inner cities that were previously thriving and vibrant have suffered during periods of economic recession. Widescale job losses mean that houses have become unaffordable resulting in a glut of derelict properties in many towns.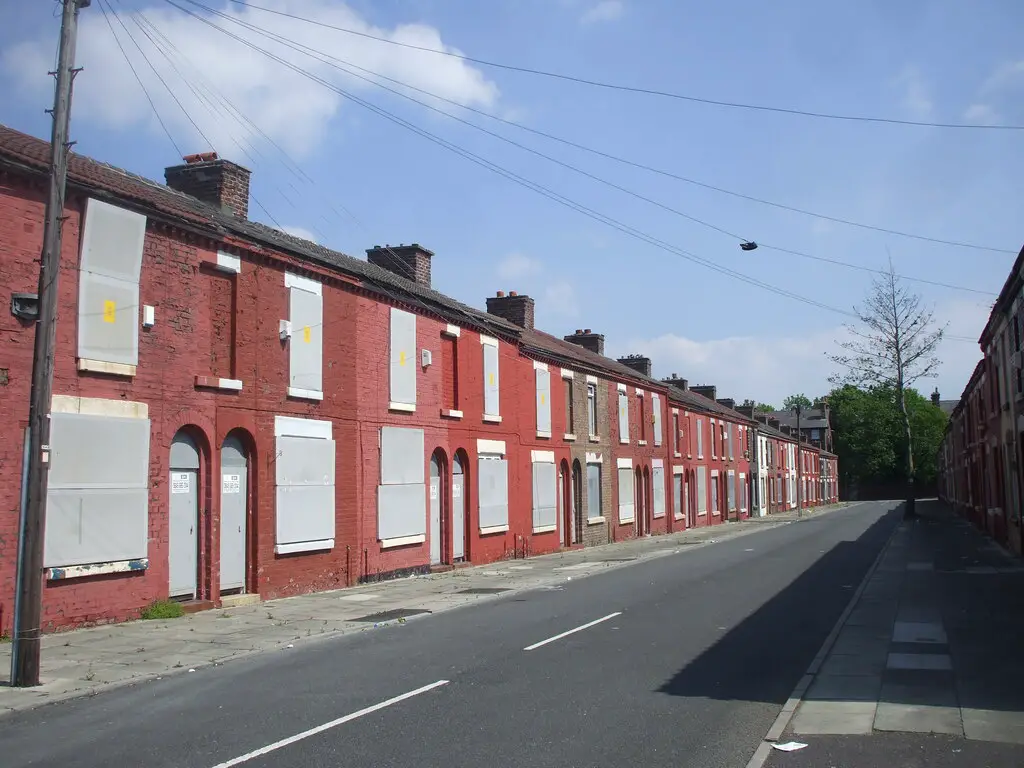 Some Reasons Why Properties End Up Derelict
Even though there are a variety of reasons why properties end up derelict, there are several that are common whether the location is the countryside or the town.
Loss of income causing inability to pay bills and keep up the maintenance on a home.
Downturn in the housing market resulting in a glut of homes that cannot be sold.
Inheritance of property with a demand for death duties and other taxes.
Owner death with no will or heir
Problems with planning permission.
Structural problems with the property.
Problems with access across adjoining land.
What Happens To Derelict Properties?
A property that has been empty for over six months can soon start to fall into disrepair and may easily become derelict. Once a house looks derelict it can be a target for thieves and vandals which exacerbates the problem. Inner city properties may also attract illegal squatters causing further problems with dilapidation. A property can soon be wrecked if there is a stream of undesirable people passing through.
Derelict properties can have a serious effect on the value of the surrounding houses and are easy targets for thieves who may steal any remaining fixtures including metal to sell as scrap. In addition, when a house is unoccupied for long time it can attract vermin especially if the garden is overgrown. Houses can soon become uninhabitable as roofs start to leak and rendering starts to crack.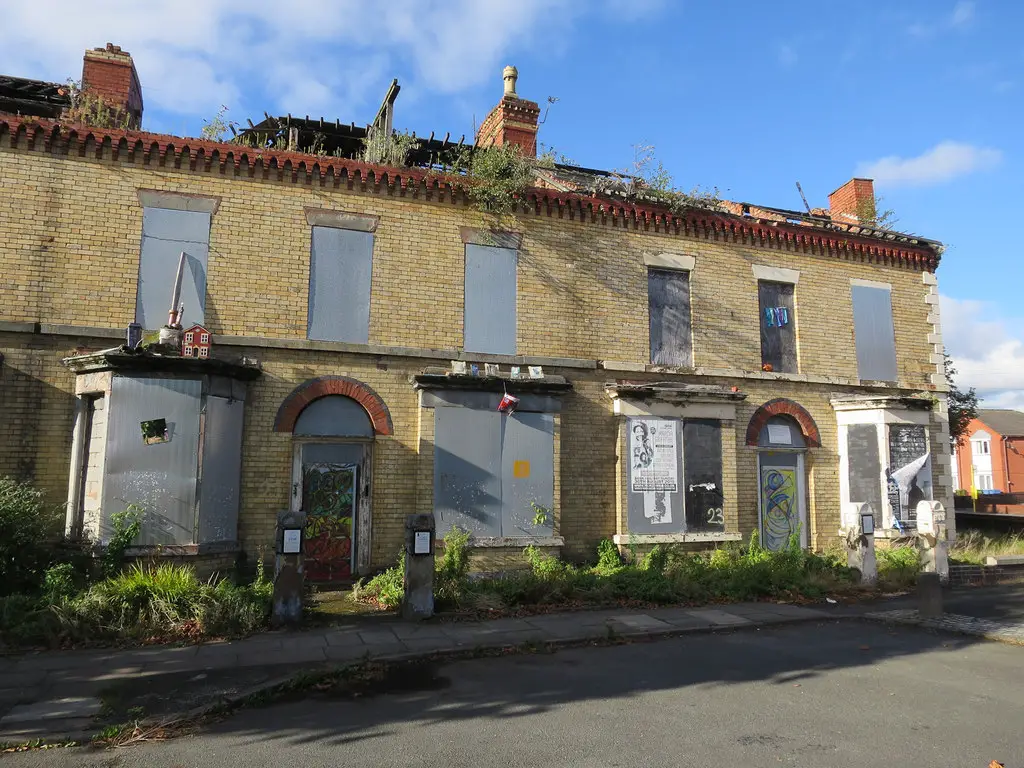 Where Are The Most Derelict Properties In The UK?
There are over 200,000 unoccupied properties in the UK and a substantial amount of these are derelict. These are classed as long term empty properties i.e. empty for over 6 months.
Although London has the most empty homes, around 22,000, there has been a rise in other cities like Birmingham and Durham as well as a large increase in and around coastal towns. Around 2% of properties in Blackpool and Torbay are empty. Not every empty property is derelict but the longer they remain unoccupied the more likely they are to fall into disrepair.
Can I Buy A Property That Looks Derelict?
Buying a derelict property may sound an attractive idea especially if you have the funds and the skills to turn it into a desirable home. The first obstacle is to find the owner. Neighbours can be a good source of information and you can check the local electoral roll to find out who last lived in a house.
Another good source of information is the Land Registry which has records of ownership and also the boundaries of a property. The local council may be aware that the property is empty and might also have records of ownership. A derelict property can be a good investment if it is in the right location so check out the surrounding neighbourhood before making an offer to buy.