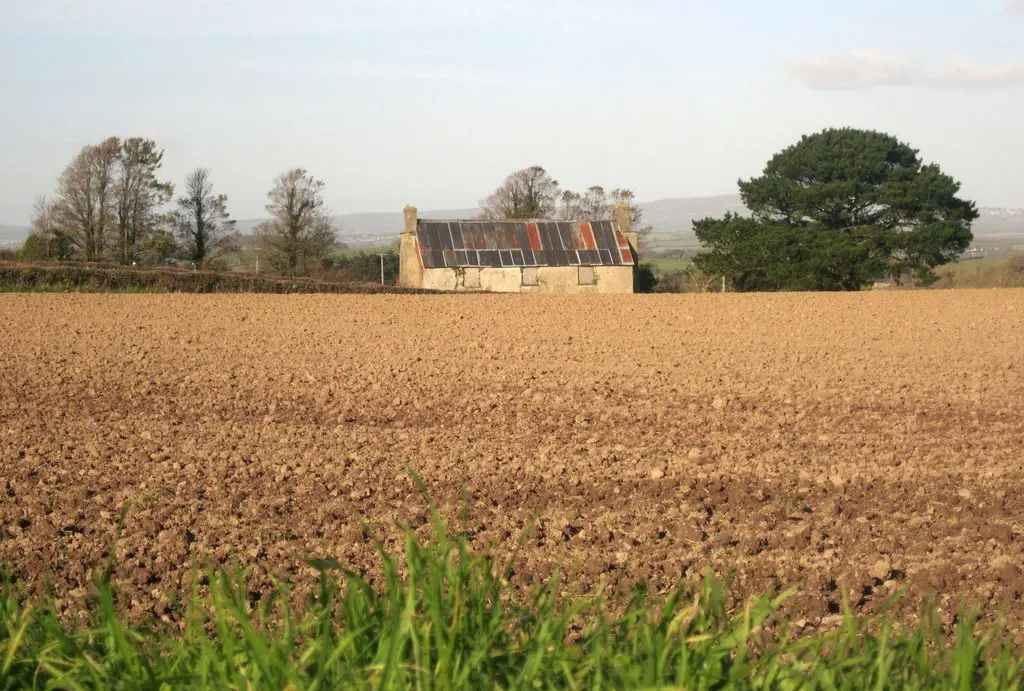 Finding Derelict Property for Sale in Cornwall
If you are looking for a derelict property for sale in Cornwall, England, you will soon find yourself up against some very stiff competition. This part of England is very popular mainly because of its proximity to major population areas combined with a sense of rural bliss, beautiful beaches and a sense of 'getting away from it all.
These factors have caused a huge upsurge in property prices in Cornwall during the last decade and, given the limited availability of ready to use houses for sale in Cornwall, buyers are turning towards properties which can be renovated and upgraded. This has led to a substantial increase in sales of derelict and abandoned properties in Cornwall.
In this article we shall look at how to find a derelict property for sale in Cornwall, what kind of properties offer the best value for money and the buildings you should steer clear of, especially if you are new to renovating property.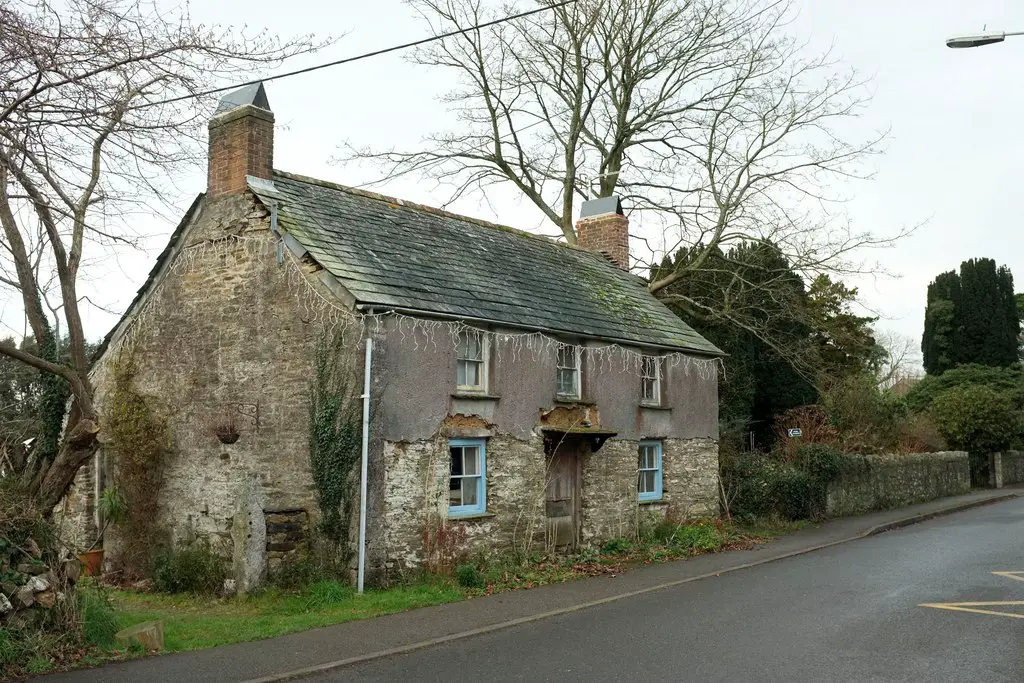 Types of Derelict Property for Sale in Cornwall
When it comes to derelict property Cornwall offers a very diverse range of abandoned houses, empty buildings and derelict outbuildings for sale, to name just a few. These range from traditional Cornish cottages in rural settings to fisherman's cottages, old mining buildings, churches, water mills and many other types of properties, many of which have great potential for renovation into beautiful homes.
Let's delve into each of these property types and find out more about the advantages and disadvantages of buying these derelict property types and renovating them either for personal use, holiday homes or even for resale and profit.
Cornwall has many different types of derelict property for sale, but beware of issues such as planning permission and listed building status.
Derelict Cottages and Abandoned Houses in Cornwall
This is probably the safest bet for anyone looking to buy derelict property for sale in Cornwall. If it is merely an empty house or abandoned home, its former use naturally lends itself to renovation. However, due to the nature of buildings in this part of England, beware of major stumbling blocks such as planning permission and other protected status, such as national parks and conservation areas.
You may well find that perfect abandoned Cornish cottage, but that does not necessarily mean you will get planning permission to renovate, so due diligence is required. This cannot be emphasised enough as many innocent investors has fallen foul to buying a derelict house that they essentially cannot turn into their family home.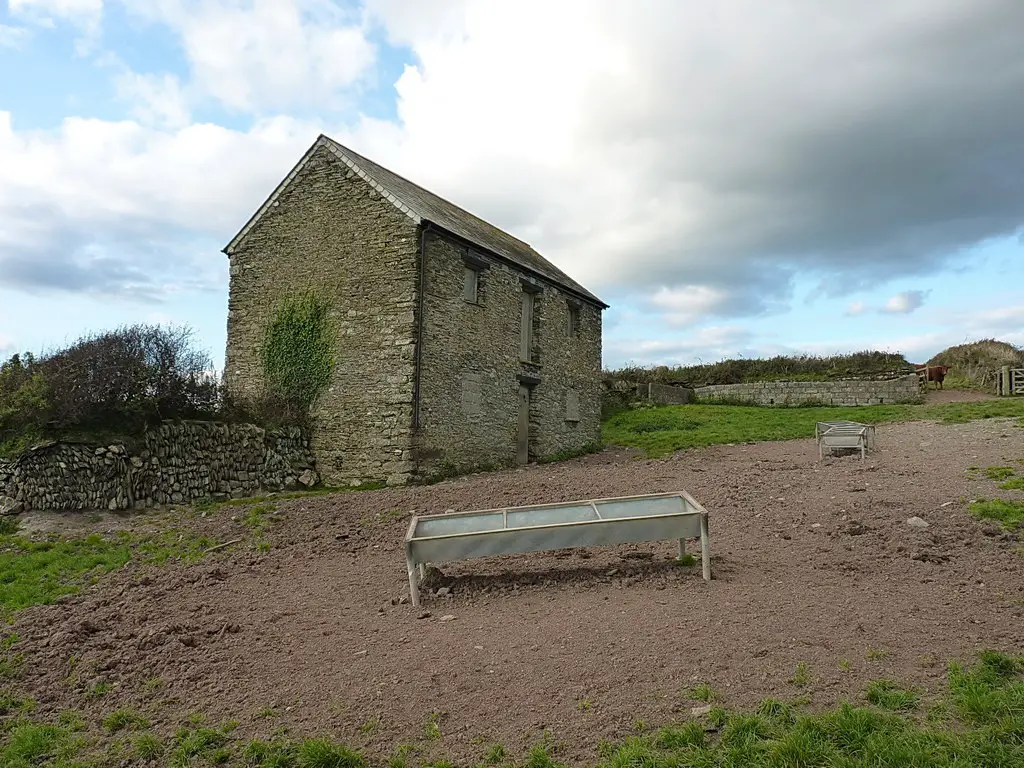 Traditional Derelict Cottages for Sale in Cornwall
These buildings can often be the most appealing visually but can often present the most problems when it comes to planning and renovation. What may seem like a fairly unusable building can easily turn out to be heavily protected, although this is not always the case, so it is worth consulting a local solicitor and checking the status of any structure before you commit to buying any traditional property.
Derelict Property in Cornwall FAQ
Where can I find derelict property for sale in Cornwall?
The best places in Cornwall to find derelict property for sale is inland and away from major towns. Coastal property in Cornwall tends to be a lot more expensive, so try to focus on empty cottages, farms, outbuildings and properties such as empty churches and suitable watermills and windmills.
Is derelict property in Cornwall expensive?
Derelict property in Cornwall can be extremely expensive if you buy in a popular area or location. Abandoned fisherman's cottages have sold in excess of £200,000 in a non-habitable state and generally speaking any derelict property near the sea is going to command a much higher price. Stay inland if you have a limited budget.
What kind of derelict properties are in Cornwall?
Cornwall boasts a wealth of derelict properties such as former mining and industrial buildings, derelict farms and smallholdings, outbuildings, empty churches, watermills, watchtowers and much more. The rich history of this English county has allowed for many types of buildings especially during the industrial revolution when Cornwall was a major mining focus for products like tin.
Traditional buildings in Cornwall often come with usable land, therefore anyone searching for a derelict farm for sale or a derelict property with land may find what they are looking for in this part of the country. Staying away from the coast will cap the sale prices as coastal property in Cornwall tends to sell for much more than property further inland.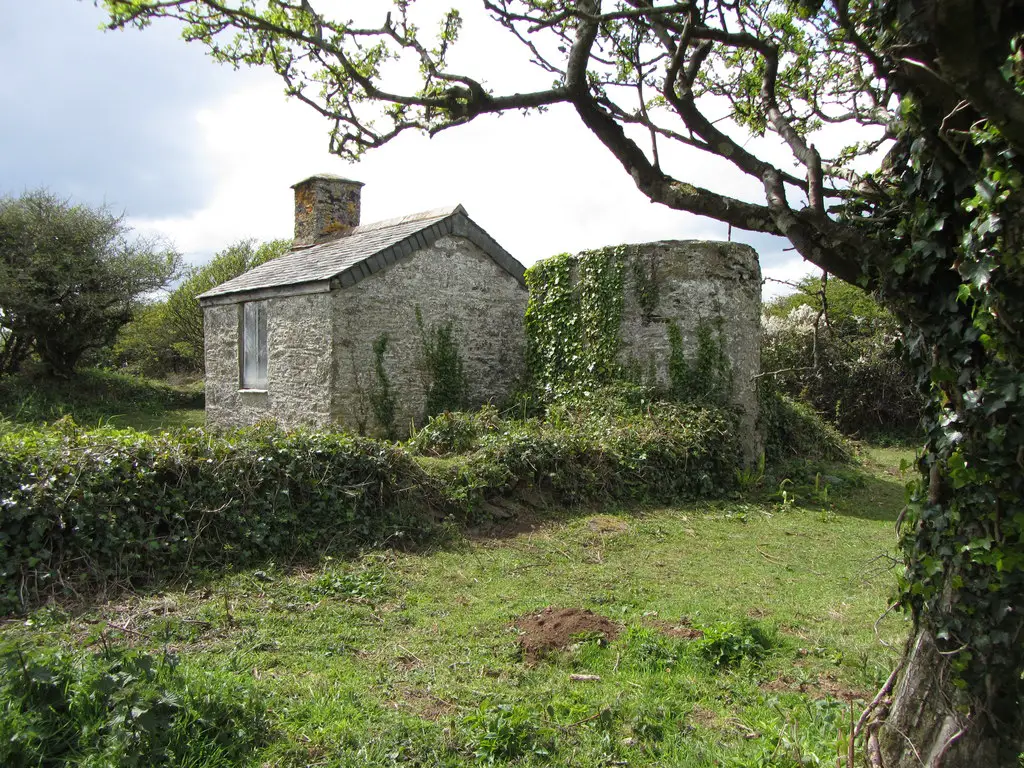 Derelict Farms in Cornwall
Derelict farms in Cornwall often sell quickly and although much of the county is rural, the competition to buy country property for a rural lifestyle means such properties are not on the market for long and can sell for much higher than expected prices.
Buyers looking for a derelict farm or a smallholding for sale in Cornwall will certainly have their work cut out and must allow a suitable budget, not only for the inflated property prices but to cover the full renovation costs of this kind of rural property.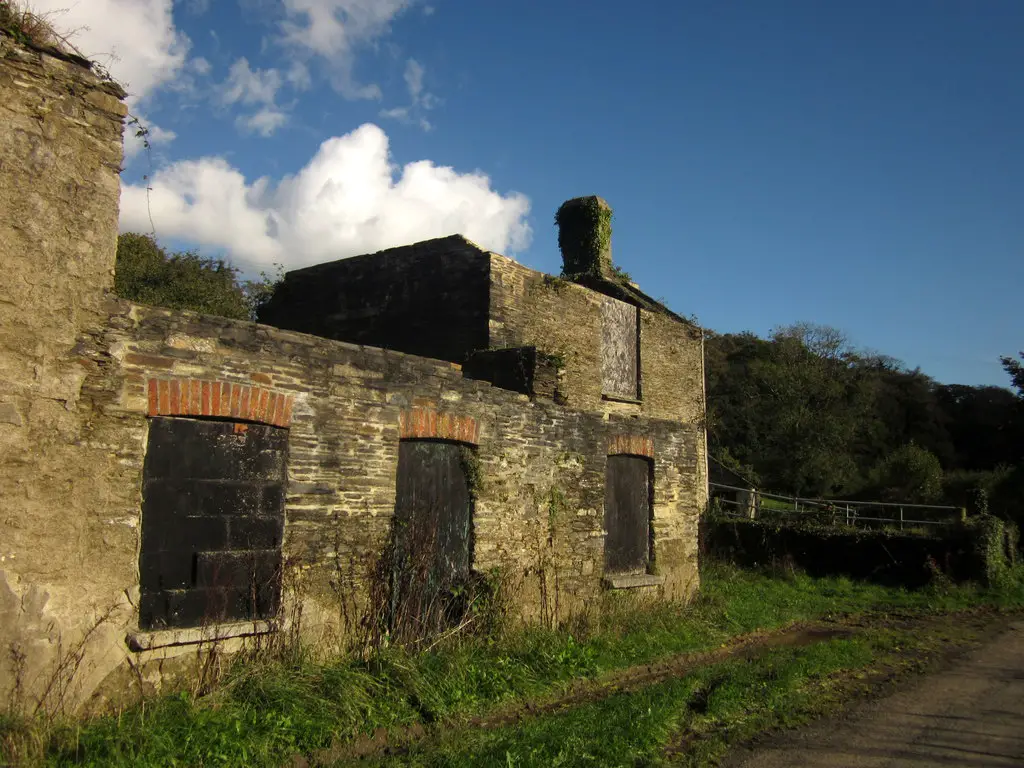 Derelict Cornish Mining Buildings
In general (although not always), stay away from buying derelict property in Cornwall such as disused mining buildings. Not only are these buildings often listed, but the fact they are on or very close to an old mine shaft may also well prevent you from ever using the building.
Cornwall is covered in abandoned properties like these and some are privately owned, and even though the owner may be keen to sell, take advice before jumping into any deal involving a derelict property such as mining or former industrial buildings.
The trap is that even former mining buildings can look very attractive and unseasoned buyers have bought derelict properties in Cornwall such as mine workings only to find they are stuck with a white elephant. Perhaps you should also ask yourself if you really want to place your family home above a 400 foot mineshaft!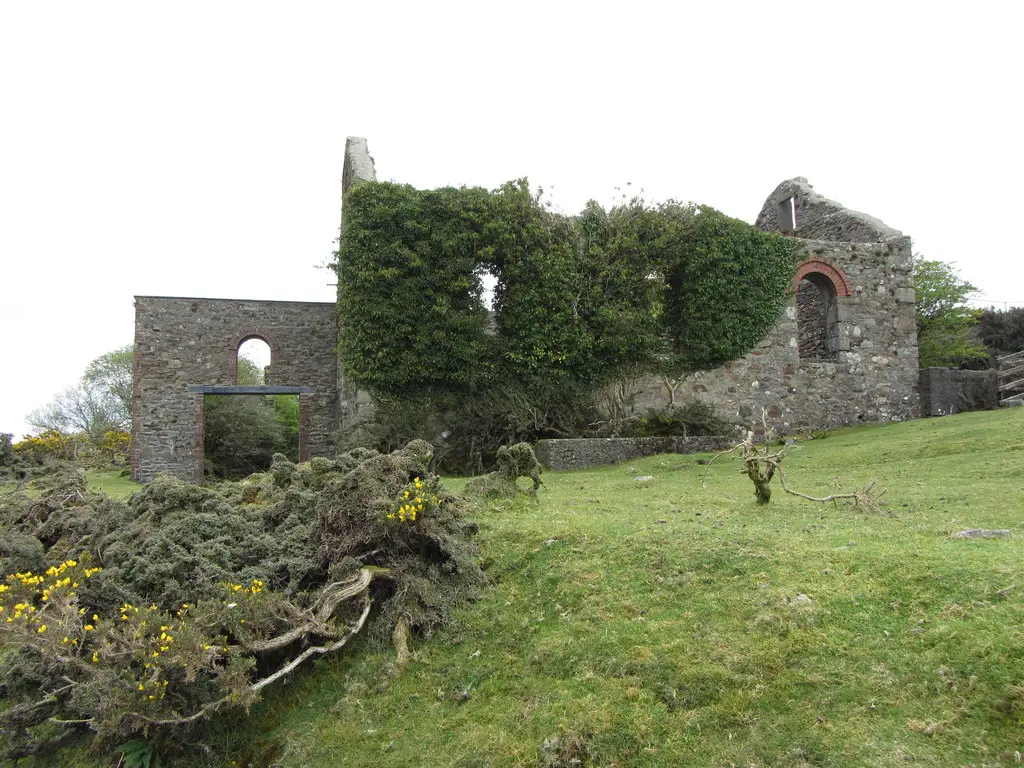 Searching for Derelict Property for Sale in Cornwall
One of the best ways to find derelict property for sale in Cornwall is to visit the area you are most interested in personally. As is the case with many rural parts of the UK, you can't beat actually talking to people when it comes to this kind of property.
Drop in at a local village pub, post office or even as at a local shop. Try to explain the type of empty or abandoned property you are looking for, you may be surprised at the results. The local landlord may well know of a derelict property for sale in Cornwall that would never normally appear on the local property market, but remember – do your homework first, no matter how good the deal may seem to be.