Is Rural Property A Good Investment

?|

The Advantages and Disadvantages Of Rural Living
What is Rural Property?
An area of land is described as rural if it sits outside regions that house more than 10,000 people. Rural areas make up approximately 85% of the UK land and are towns, villages, hamlets, and isolated dwellings. The population density is low, and the area of land contains fewer buildings compared to urban areas.
Is Rural Property A Good Investment?
Rural properties have long been considered secure and stable investments due to their idyllic lifestyle potential, even more so since the COVID pandemic. With the increase in home working, the countryside appeals to those wanting to escape the city hustle and bustle. Buyers prioritise outdoor space, more significant properties, and development opportunities over the convenience of city work and living.
Whether you intend to move to the countryside permanently, own a second home, or purchase a property for rental purposes, rural properties are a sound investment. Properties in rural areas are significantly cheaper than what you would find in urban areas, so there are many opportunities to achieve a sizable profit.
Advantages and Disadvantages Of Rural Property As An Investment
When considering if a move away from urban living to a rural property is right for you and your family, it is essential to be aware of the advantages and disadvantages of country living.
Advantages:
Reduced pollution – Living in rural areas means that you are not as exposed to pollution as you would living in urban areas; this has a massive impact on your health and wellbeing
More for your money – Rural properties are often larger and valued well below their counterparts in urban areas, so the potential to secure a bargain is enticing
Community living – Living in rural areas provides people with the opportunity to be part of a close community spirit where everyone knows each other. It feels completely different to that of an urban community
Safer environment – Statistic wise, rural areas experience less crime, making it a safer environment for you and your family to live
Reduce stress – Rural living is a lot more laid back than urban living as it doesn't have a chaotic feel; reducing your stress levels significantly
Countryside living – Having the countryside on your doorstep means you can engage in a whole host of outdoor activities that you may not have access to living in urban areas
Larger gardens – Rural properties tend to have more extensive gardens and outside areas than urban properties, meaning you can enjoy more outside living
Beautiful views – Living in the countryside means that uninterrupted, peaceful views surround you
Disadvantages:
Additional commuting – If your job is in a city and home working is not an option, you may have to negotiate long commutes by car or train that requires even more time away from your family
Not as cheap as you think – Some rural properties are not as affordable as you would think, especially if they have reliable transport and motorway links. These rural properties are sort after and come at a premium
Too isolated – Some people may find the change from urban living to rural living too much and feel isolated from friends and family
Limited school choices – There are excellent schools in rural areas; however, there are not as many, so your options may be limited
Available services – The selection of shops available will be different to what you are used to; you won't be able to pop to your favourite clothes store
Structural issues – Older rural properties may come with a plethora of structural problems that will need fixing; this will undoubtedly increase your costs
Investment – Rural properties often require more time and energy to maintain, so you need to be sure you have the willingness to invest in the property personally
The locality of hospitals and doctors – You may have to travel to access medical care as they are often found in larger built-up areas
Being outsiders – You may find it difficult to become part of the community due to the established links in place; it may take time for them not to consider you as an outsider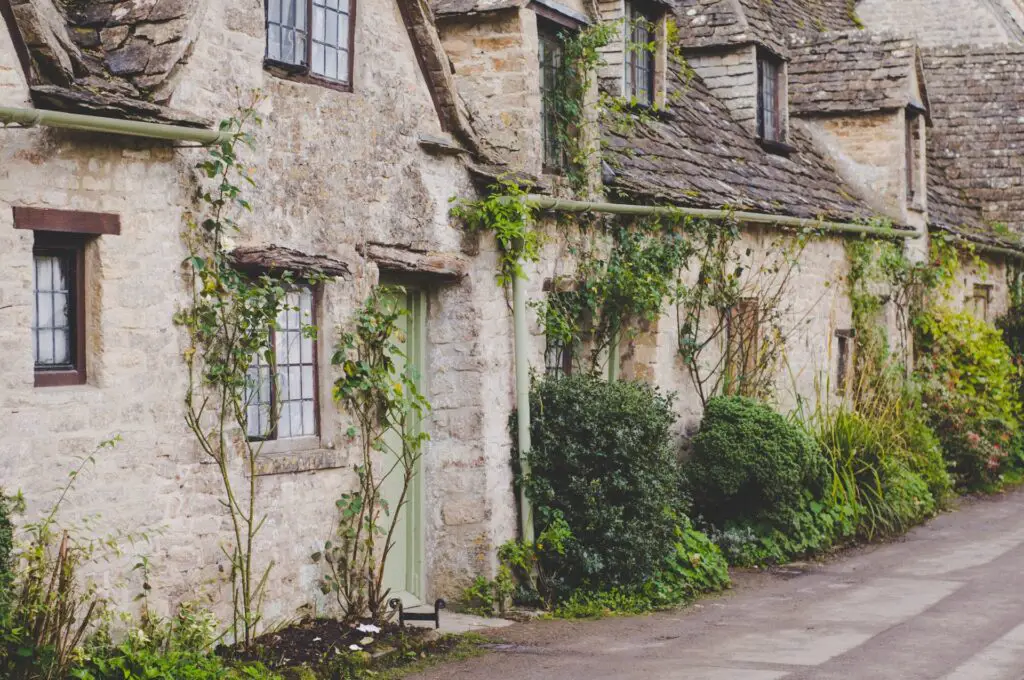 The Best Rural Property Hotspots In The UK
Due to the growing popularity of rural living, properties are limited, and prices increase. It is estimated that there will be a 5% price increase on properties across the UK throughout 2021. So, where are the most sought after rural areas for buy property? Here are the top five best rural hotspots:
Haslemere, Surrey is surrounded by beautiful and peaceful countryside. It has excellent transport links making it a great base to commute from. Haslemere is a market town that boasts a variety of independent shops and a farmers market every month. There is a vast history surrounding the town with a local museum and culture centre. There are several state and private schools available, all with an excellent reputation.
Tunbridge Wells, Kent, has an exquisite mineral-rich chalybeate spring and historical Victorian and Georgian architecture. It boasts a castle and numerous historical gardens. Many people move here from London as it has a slower pace of life, beautiful scenery, and excellent schools. It has excellent transport links to London for those needing to commute.
Basingstoke, Hampshire, is situated close to the North Wessex Down, an area of natural beauty and is described as the first actual piece of the countryside when leaving London. Basingstoke has an exciting history, dating back to the Roman and Iron Ages, and its church was in the Doomsday book.
Stratford-on-Avon, Warwickshire, sits along the River Avon and is famous for being William Shakespeare's birthplace which is evident in its theatrical heritage. It has easy access to surrounding places of natural beauty and local National Heritage sites. There are notable high achieving state schools to choose from as well as prep schools.
Cirencester, Gloucestershire is a picturesque town sat in the peaceful countryside and fondly referred to as the 'Capital of the Cotswolds'. Its properties are a mix of charming Victorian terraces and modern new builds. You can explore the towns Roman heritage whilst exploring the thriving rural community.
There are also some great rural properties available in Scotland and also some stunning rural properties in Devon.
If you would like to look at some government statistics on rural property at an investment you can take a look here