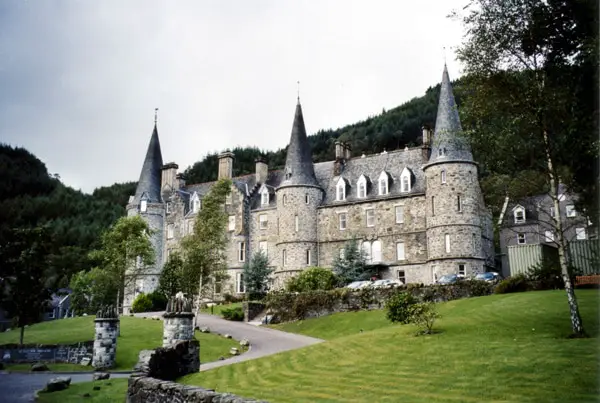 Buying Castles For Sale Scotland
Many people aspire to own a grand historic property such as a castle; it is the ultimate luxury living. Purchasing a castle, especially one that requires some renovation work, can be a wise investment. Once renovated, the building will retain its value. Owning a castle means you are not just a property owner but a part of history and embracing a whole different lifestyle. With the vast land often included, castles don't just have to be residential properties. You could start a new hotel or wedding venue business; the possibilities are endless.
Types Of Scottish Castle
Due to Scotland's turbulent history, there are four styles of castles from all eras across its landscapes
Motte and Bailey – The earliest castle type, made from wood or stone, was relatively cheap, quick to construct, and required limited specialist skills.
Ringwork castles – Designed with a defensive bank and ditch in a circular or oval shape.
High-status castles – These castles took longer to construct, so they required a period of peace. Designed using stone, they represented wealth and stature.
Tower House castle – Very common in Scotland, designed with a single defence tower containing accommodation.

Why Are Castles So Cheap? |Photo © Lloyd Housley (cc-by-sa/2.0)
Why Are Castles So Cheap?
In short, renovation and upkeep costs require a considerable budget and contingency plan to undertake and run a castle. The perceived bargain of cheap castles for sale in Scotland may entice you, but these hidden costs are why many reasonably priced castles are up for sale. If this doesn't phase you, then you may want to consider applying for a Historic Environment Repair Grant for Scottish properties. The grant supports the conservation-standard repair of properties with unique architectural, historical, or archaeological interests. You might be interested to read our post on Can You Get A Mortgage To Renovate A Property?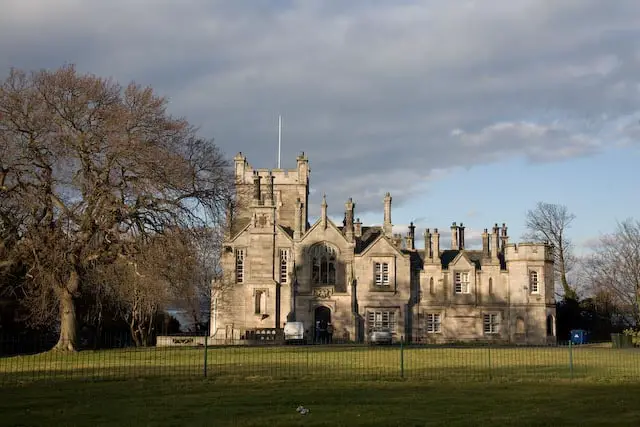 Is it Worth Buying A Scottish Castle?
Owning a Scottish castle can have its ups and downs, but it can 100% be worth it if approached sensibly. There are approximately 3,000 castles across the Scottish countryside, and now and then, one is available for sale. So let us investigate the pros and cons of owning a magnificent Scottish castle.
Pros
Magnificent views – Imagine waking up and staring outside your bedroom window to see your beautifully kept sprawling estate
History – Owning a castle means being part of a rich history
Status Symbol – It's hard not to be jealous of someone who lives in a castle; your friends and family will envy you
Places to explore – Castle estates are often vast, which means there are endless opportunities to explore, walk or run
Unique – Features within a castle are amazing, and you'll feel like you are part of a fairy-tale
Cons
Shocking WIFI – Castles have thick walls, preventing WIFI signals from flowing as they may in a modern house
Stairs – Castles often have many stairs, which you may find annoying, but it has to be good for a leg workout.
Restoration costs – Costs to restore a castle can be hugely costly, and you will very likely go way over budget
Location – You are limited to where you purchase your castle due to the limited amount available for sale.
Upkeep – With any grand property, the owners must pay close attention to maintenance and care costs. The sale of many historically owned castles is due to the next generation not having the funds to manage it.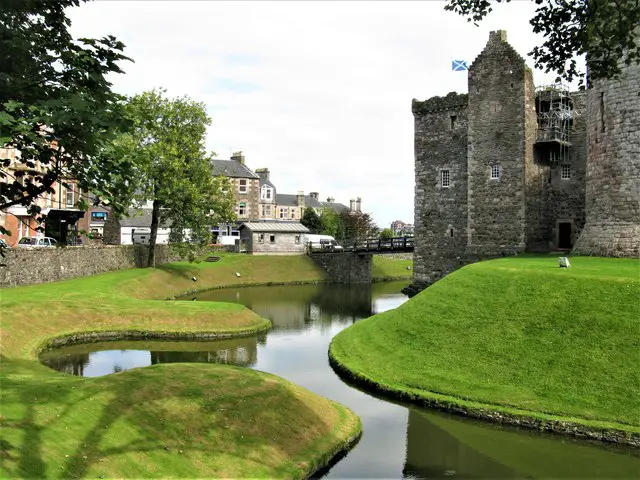 Is there any Scottish castles for sale?
Yes, there are castles in Scotland available for sale; here are a few of our favourites: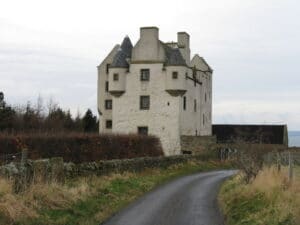 Fa'side Castle, Tranent, East Lothian ~ POA
Fa'side is a 14th-century stone castle with historical features and views over the Lothians and the Forth Estuary. The land also has two cottages and planning permission for non-residential glamping pods.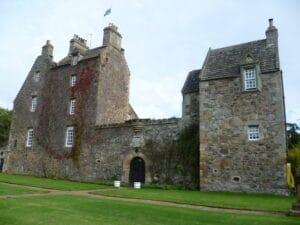 Earlshall Castle, Leuchars, St. Andrews, Fife ~ POA
Earlshall Castle is a 16th-century castle with a famous walled garden. The grounds cover 34 acres, including its listed walled gardens that boast 'gardens with gardens', a topiary lawn that is at least 125 years old, and the woodland surrounding it. The castle consists of 10 bedrooms, eight reception rooms, two dressing rooms, and six bathrooms.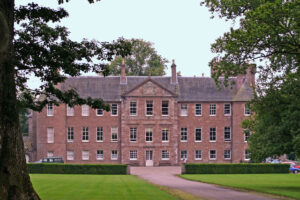 Brechin Castle, Brechin, Angus ~ Offers over £3,000,000
Brechin Castle is one of the most historically significant castles in Scotland; it was built in the 13th century and reconstructed in the early 1700s. The 40-acre estate also comprises two gate lodges, three estate houses. With the River South Esk leading to the Castle Pool, keen anglers can fish for salmon and sea trout. Brechin Castle is renowned for its 13-acre walled gardens and its surrounding grounds; they are considered the finest in Scotland.
Orchardton Castle, Auchencairn ~ £2,500,000
Orchardton Castle was built in the 18th century and has had several uses over the years, including a hotel, B&B, film studio, and events facility. It has also been featured in a variety of tv documentaries and articles highlighting its value and uniqueness. It comprises 5 acres of stables and paddocks and has hill and sea views. However, the Orchardton was only awarded the title of a castle in 2014 by the Scottish Heritage and Government Services.
Cheap Abandoned Castles For Sale Scotland
The are plenty of cheap abandoned castles and abandoned mansions in Scotland.  If you find an abandoned castle in Scotland it is possible to claim ownership however it does take some time and effort, check out our article on adverse possession.
Derelict Castles For Sale In Scotland
It isn't hard to find derelict castles in Scotland, however, makes sure to check the Scottish land registry before you start to claim ownership of the land, as some castles may seem abandoned but may not be.
Scottish Castles FAQ's
Who built castles in Scotland?
Castles in Scotland were introduced in the 12th century by David I; he saw the Norman invaders building them in England and saw their defensive potential. So he paid Norman Nobles to build castles in Scotland in return for titles and lands.
What is the oldest castle in Scotland?
The oldest castle in Scotland, which has been continuously inhabited, is Dunvegan. The Chiefs of Clan MacLeod lived there for 800 years. It is situated by a loch in the Isle of Skye.
Why are there so many castles in Scotland?
Castles were built in Scotland due to the long wars fought between Scotland, England, and Wales.
What do you call a castle in Scotland?
The Scottish Gaelic word for a castle is caisteal (pronounced kash-tyall)
What is the largest castle in Scotland?
The largest castle in Scotland is Edinburgh Castle. It boasts fantastic views across the capital city, sitting atop an ancient dormant volcano.
Ruined Castles For Sale In Scotland
£POA Turnberry, Scotland. Tower House Castle for sale (currently under offer) – Derelict ruins of Baltersan Castle near Turnberry from the renaissance period for the Kennedy laird in 1585; abandoned in 1745 and stripped of its usable materials.
Useful links:
Visit Scotland has a superb article on the best Scottish castles.
The national trust has some great Scottish castles you can visit.