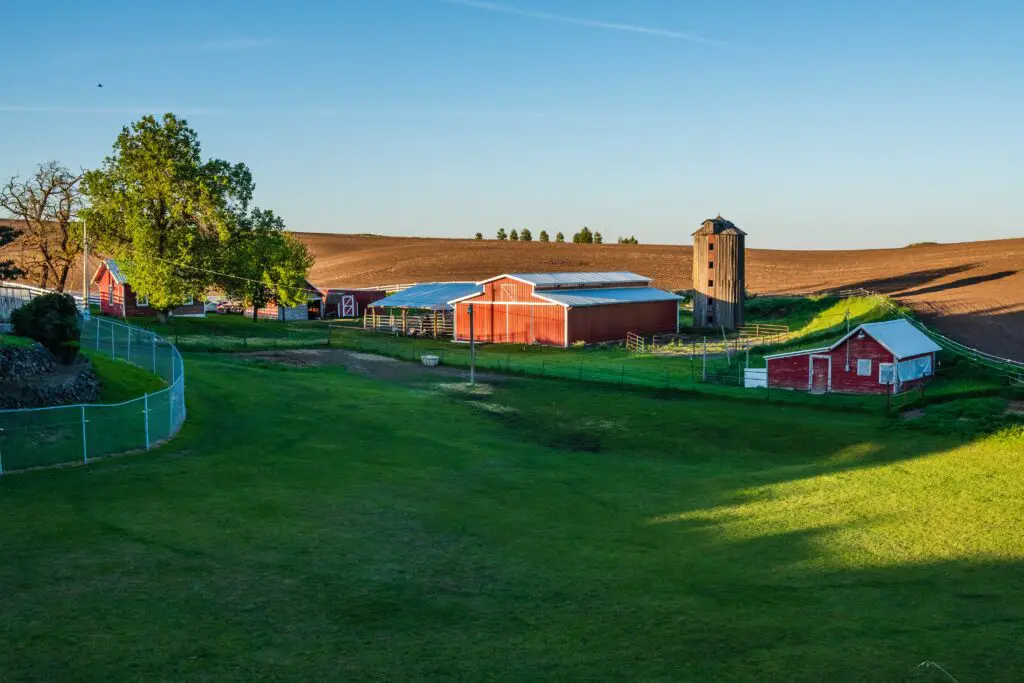 Farms For Sale UK

|

A Guide To Farming Life
Here is all the information your need on Farms for sale in the UK. We explain the benefits of buying a farm in the UK, the different types of farms, how to make a living as a farmer, and which products are the best to farm.
Buying A Farm For sale In The UK

 
For many people owning a farm is a dream that never comes to fruition due to the many obstacles and financial challenges required to get started. You should be farm-ready with a plethora of skills under your belt to ensure you achieve your goals. 
So why is owning a farm such an appealing business?
Good earnings – Running your own farm is a profitable business, with incomes above the national minimum wage. The average UK wage of a farmer is £26,500
Outdoor living – Working outside is hugely beneficial towards your health and well-being instead of sitting in an office all day. Farmers get daily fresh air whilst experiencing the beautiful nature around them, reducing stress, anxiety, and depression
Healthy food – Producing fresh food and animal products is satisfying, and having easy access to plenty of healthy foods means you can have the heartiest diet

 

Health benefits – Farming is an intensely physical job that provides a full-body workout incorporating cardiovascular and strength training due to all the walking and lifting
Family relationships – Farming families, work closely together, and rely on teamwork and good communication. All family members can have an active role within the family business
Technological advances – The agricultural sector has undergone massive advances in technology. People trained in engineering or technology can use their skills to find alternative ways to effectively farm.
You may also be interested to read : How To Buy A Farm In The UK? | A Guide To Starting A Farming Business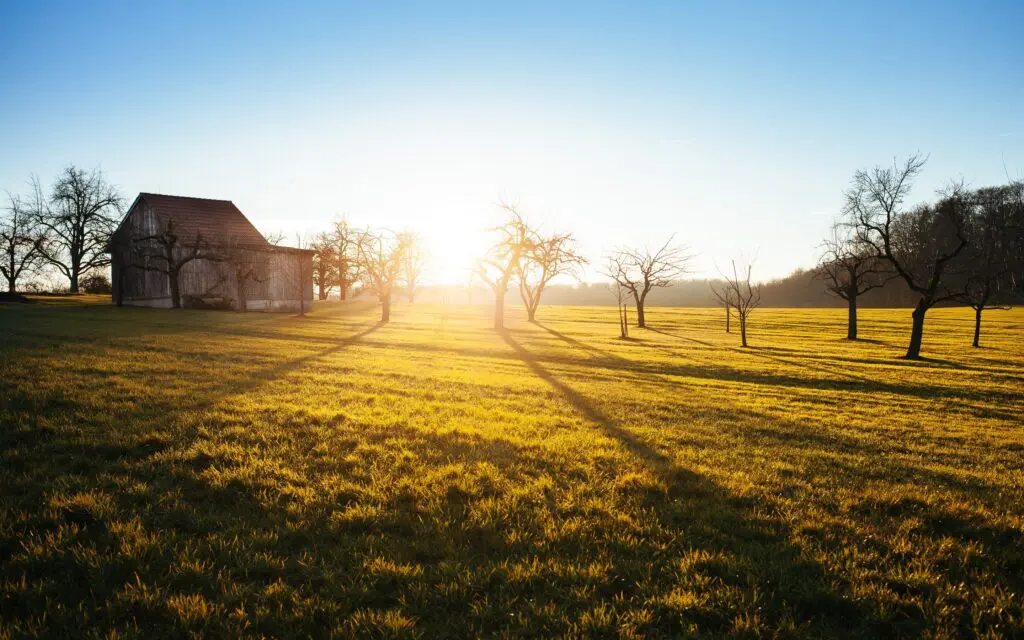 Which Types Of Farms Are For Sale In The UK?
There are three main varieties of farms in the UK; pastoral, arable and mixed farms. Most UK farms are mixed farms. 
Pastoral farming is the production of animal products from livestock like cows, sheep, and chickens. Pastoral land is steep with low-quality soil, and it is inaccessible to machinery. It is found in windy regions with extreme climates. Pastoral farming involves feeding the animals, mucking out the buildings, caring for livestock and using milking machinery
Arable farming is harvesting crops which is relatively low maintenance. The soil needs to be fertile, moist, and high quality for the crops to get the nutrients they require to grow. It requires a slightly sloped plot of relatively sheltered land protected from the elements and with easy access for machinery. Arable farming involves ploughing fields, sowing seeds, spreading fertilisers, crop spraying, and harvesting the crops.
Mixed farming requires utilizing pastoral and arable farming methods. This approach means there is less financial risk involved in the event of a crop failing or a disease hitting your livestock. Mixed farming means that farmers have access to plenty of manure that they can use to fertilise their crops.

 
Can You Make A Living As A Farmer?
Everyone wants to know whether their new career choice will make them any money. In short, the answer to whether you can make a living as a farmer is, maybe. Anyone can farm, but not everyone has what it takes to be a farmer. Your success will also depend on various factors like your location, soil, skills, and efficiency. Each farm will experience a different success story, even if they farm the same product. When entering into farming, you must consider:
Workload – Farming is a physically demanding way of life more than any other job. You will need to work hard and very long hours
No downtime – Farmers live and breathe their farm, there are no days off, and there is always something to do; this can be draining
Weather – Extreme weather can ruin an entire crop and cost you money, causing insecurity for your business, so it is essential to have farm insurance in place
Livestock costs – Purchasing and looking after livestock will be a large portion of your budget; you need to ensure you can afford their ongoing costs, so they are respectfully reared
Illnesses – Your livestock can experience infectious and non-infectious diseases, which can cause unnecessary suffering to your animals. If an infectious disease hits your animals, you could lose them all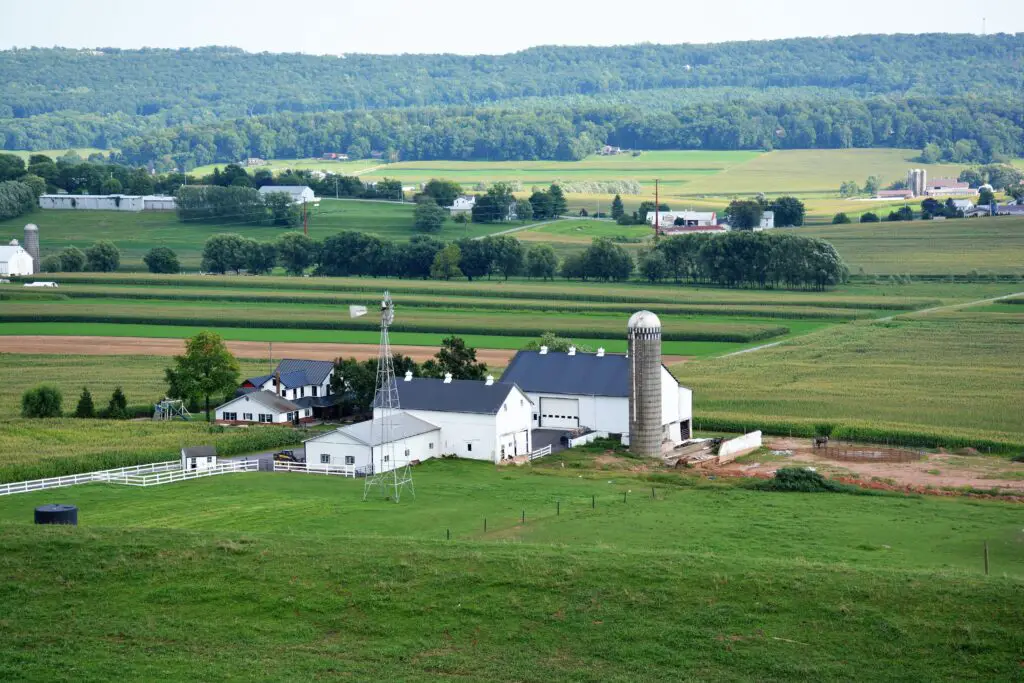 What Is The Most Profitable Product To Farm?
When exploring profitable products to farm as a new business, it is advisable to consider something that requires a smaller investment, especially if farming is a new skill. Focus on delivering a guaranteed profit margin with a niche product. Here are the top ten profitable products to farm:
Mushrooms – Farming mushrooms is a quick option with a three-week growing time. It only requires a small plot of land, and the start-up costs are low
Tree Nursery – You only need a small plot of farmland to set up a tree nursery. Farmers can farm a variety of trees knowing that they can make a decent profit

 

Goat Sheep and Dairy Farming – There is a high demand for goat and sheep dairy products and meat. You won't need to invest a substantial amount of money, but you will need experience in dairy farming to succeed
Pig Farming – Pig meat is in high demand. Farms will need to invest in good breeds, but their running costs a relatively low as you can feed them anything.
Bee Farming – Pure honey is popular with people favouring locally sourced products, with some people viewing it as a natural remedy for asthma and allergies
Planting Service – If you are highly skilled at harvesting crops, then you can set up a consultancy business where you can offer your services to other farmers advising on what crops to harvest and when
Vegetable Farming – Harvesting vegetables offers guaranteed high returns due to the rise in health-consciousness. You will need a substantial piece of land to farm a variety of vegetables
Herb Gardening – Farming herbs only requires a small plot of land. Harvesting a variety of herbs is essential to meet the market demands
Poultry Farming – Poultry is in high demand all year round, whether it be for meat or eggs.
Fish Farming – If you are skilled at rearing fish, you will find fish farming highly profitable. You will require a large plot of land to dig into to create your fishponds
You may also be interested reading our articles on:
How To Buy A Farm In The UK? | A Guide To Starting A Farming Business
Is Rural Property A Good Investment ?
You also might be interested to know there are goverment grants for Farming and food