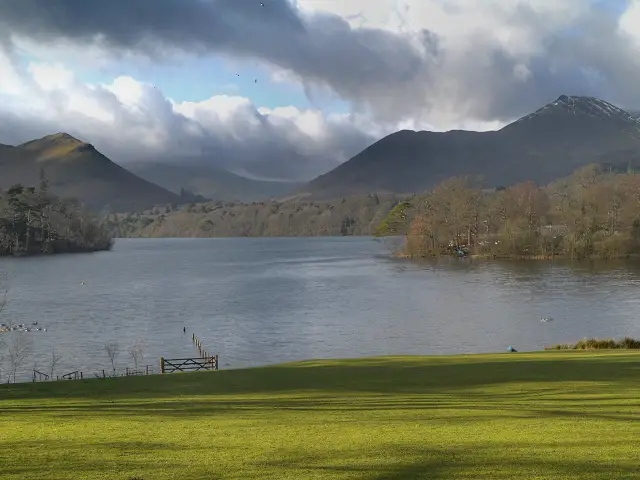 Derelict Rural Property for Sale Cumbria
Easily one of England's most scenic counties, Cumbria has obvious perks for those looking to buy a forgotten piece of history. From Keswick to Cartmel, plenty of derelict property is available for savvy buyers. 
Both the County of South Lakeland and the city of Carlisle have 1,000 empty homes each. Local councils offer schemes to help you renovate vacant properties to address the crisis. These often come with attached requirements, so make sure to contact local authorities before purchasing a property.
Despite the prevalence of abandoned buildings in Cumbria, The Lake District's stunning landscapes also attract plenty of competition for prime properties, so you need to be adequately prepared if you intend to get a deal. 
Finding Derelict Property for Sale in Cumbria
Cumbria's housing market has plenty of options for savvy homebuyers. Perhaps the most evident first port of call in Cumbria is Auction House Cumbria, the market leader in auctioning residential property. They publish a monthly brochure with nearly a hundred derelict and non-derelict properties. 
The expense of Cumbria's property varies dramatically depending on location. In the heart of the Lake District National Park, you'll find properties that regularly sell north of 500,000 pounds. Homes are much cheaper in the more developed outer ring. In Carlisle, for example, a typical house price is 150,000 pounds.
The South Lakeland District Council offers an empty homes grant to encourage the renovation of abandoned properties. You can receive up to 20,000 pounds to help with renovations in Kendal, Ulverston, and Grange-over-Sands if you agree to rent the property to those in priority housing needs.
Types of Derelict Property for Sale in Cumbria
Cumbria offers a wide range of derelict properties that reflect the county's diversity. In towns like Wokington, you'll find apartments and semi-detached houses in need of love. Rural Cumbria, meanwhile, is dotted with abandoned farm buildings and empty lots full of potential and with appropriate planning permissions.
This article will dig a little deeper into each category to help you decide what type of property best suits you. 
Derelict Cottages and Abandoned Houses in Cumbria
In Cumbria, especially The Lake District National Park, empty cottages and farm buildings dot the landscape. These offer excellent opportunities for renovation as the existing structure is often helpful as a part of a new build.
If you are building within the National Park, however, bear in mind that the Lake District's quaint atmosphere and unique character come at a cost when it comes to planning permissions. You will often be required to retain existing features at cost so contact the local panning body before purchasing a property.
Traditional Derelict Cottages for Sale in Cumbria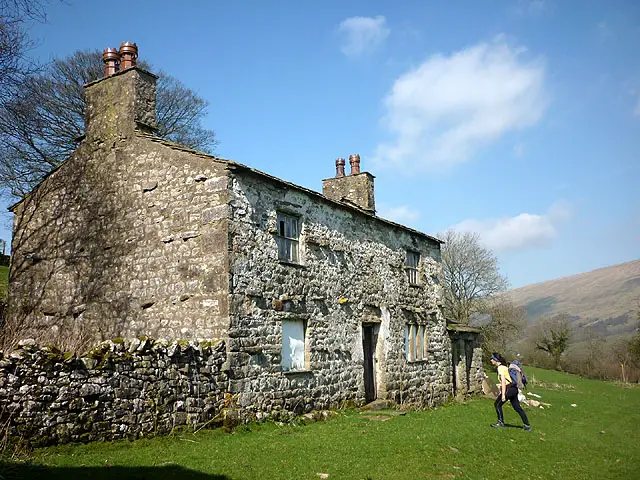 Cumbria's cottages have the most character but often need the most work. These are freestanding properties that have likely been vacant for an extended period. 
Near towns like Ulverston and Grange-on-Sands, you can find many abandoned traditional cottages outside the Lake District National Park. These offer easy access to the National Park without the costs associated with complying with stringent planning codes. 
Without the attached land associated with a derelict farm, these properties tend to go for around 500,000 pounds.
Derelict Property in Cumbria FAQ
Q:
Where should I search for derelict property in Cumbria?
As is the case with many derelict property searches, Cumbria has several options for property auctions where you can pick up derelict or abandoned properties. It is a good idea to check out Auction House Cumbria, EIG Property Auctions, and Pugh Auctions, all of which offer derelict and non-derelict properties. 
In Cumbria, empty properties are a council/borough matter. Most local councils will keep a list of currently vacant properties, some of which are publicly accessible. For example, Allerdale council has an empty property newsletter that showcases currently available derelict and abandoned properties. 
If the local council in your preferred area doesn't publicize this list, it should be possible to access it through a freedom of information request.
Q: How do I access government schemes for flipping empty houses?
As there are many empty properties in Cumbria, many local councils offer schemes that provide grants for renovations when you meet certain conditions. Carlisle, Eden, South Lakeland, and Barrow councils offer such plans, typically awarding around 20,000 pounds. 
In most cases, there are requirements for a property to qualify as empty – often that it has been vacant for at least five years. There is also often a subsequent restriction on how you use that empty property, mainly that you rent it out to those who qualify for social housing. 
Derelict Farms in Cumbria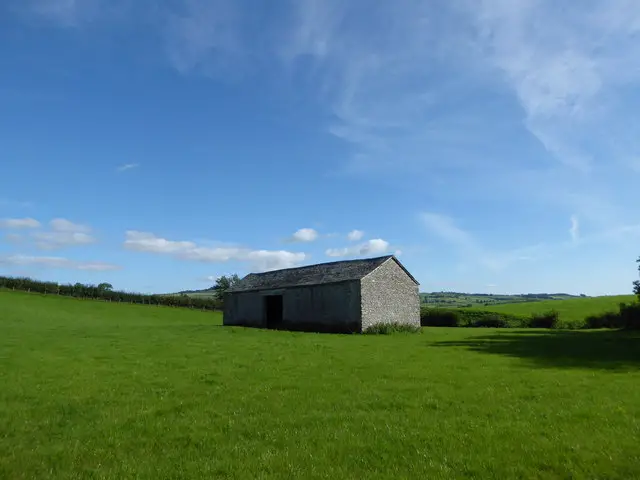 Cumbria is home to many magnificent and charming farms. These are the properties people first think about when buying derelict houses. They are beyond their original use but have a character that only comes when a property has a history.
If you plan to buy a Cumbrian farm at auction, these properties are often large and, consequently, expensive. The cheapest you are likely to be able to find is around half a million pounds. Those are still large properties, but some farms will go for upwards of 2 million.
The upside is that many formerly working farms are in good condition. Unlike some freestanding cottages, they have mostly seen regular recent use and most likely will not need as much renovation as some of the other properties on the market.
Empty Land in Cumbria
In addition to abandoned structures, Cumbria has a lot of purchasable unused land. If you're interested in buying land, you want to ensure you fully understand the development permissions that come with your purchase. Be especially vigilant about this if you purchase land within the National Park boundaries.
Most empty land properties in Cumbria are former farms of meaningful size and will cost you a couple hundred thousand pounds. Before buying, make sure you understand the distinction between freehold and leasehold properties. With a freehold property, you hold the property rights and the land on which that property is built.
By contrast, with leasehold properties, you own a property for a fixed amount of time (which can sometimes be a very long time, such as 999 years) but not the land on which that property is built. 
You might also like: