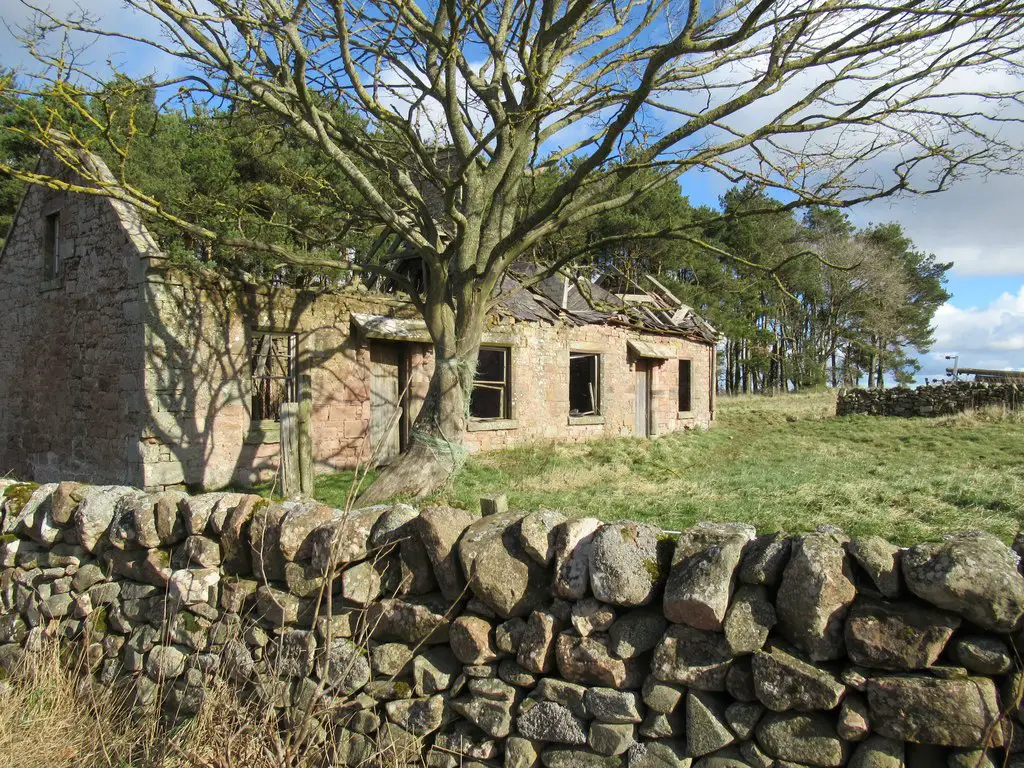 Finding Derelict Houses For Sale
Everyone wants to get a bargain when it comes to buying a house. In the UK there are thousands of abandoned and derelict properties that are waiting to be turned into homes. In addition, even if you do not want somewhere to live, buying a derelict property and renovating it can be an excellent investment. Choose the right property and you can get a regular annual income from rental fees.
During the last few years there has been a large increase in the number of people buying derelict properties. The reasons behind the increase in buyers are varied. Some people prefer older properties with character and other are pursuing a dream of a home that is entirely of their own design. Sometimes it is a simple matter of being the only property that they can afford.
If you have the expertise to undergo a large property renovation project, looking for derelict houses for sale can be a lucrative investment and maybe provide a home for the future. It is not an easy journey to take on a derelict house and turn it into a family home. Below you will find information and the answers to some of the important questions around this subject.
What Is A Derelict House?
The definition of derelict usually means that a property has been abandoned and neglected. It is sometimes impossible to establish who is the owner. You can find derelict houses for sale all over the UK. The signs are very easy to spot. Derelict properties are generally boarded up or are covered with metal screens over the doors and windows. Hedges will appear overgrown and there could be rubbish in the gardens or yard. Broken windows and damaged or missing roof tiles are other signs that the property is derelict.
Cost Of A Derelict House In The UK
The cost of a derelict house varies considerably in the UK. In Liverpool you can pick up a simple two bedroom terrace property for around £20,000. The price is similar in North Ayrshire. A large detached church in Moray that is suitable for conversion to a luxury home can cost around £52,000. Prices for derelict houses for sale will depend upon the location and the condition of the building.
Derelict Houses FAQ
Why Are Some Houses Left Derelict?
Some houses are left empty and become derelict and there are several reasons for this. Financial problems can leave the owner with no ability to repair or maintain a property or to pay the bills. A property may have been left in a Will but the new owner has not been traced. There could be access issues or changes to plans for development in the area.
Is It Easy To Find A Derelict House For Sale?
You can search in the local area you are interested in or approach auction houses and estate agents who may have a list of suitable properties. Some estate agents do not advertise derelict properties in their windows but will keep a list of those available for sale. Local authorities are another good source of information about derelict houses for sale.
Do I Need Planning Permission To Renovate A Derelict House?
Consult your local authority before buying any derelict property with a view to renovation. Most will require a planning application before work can commence. If the property is a period building it could be grade listed and will require specialist materials when being refurbished. Any substantial changes to the exterior or the surrounding garden area will probably need planning permission.
Can I Get A Mortgage On A Derelict House?
Getting finance to buy a derelict property is not simple but is possible. As long as the total cost of the building plus renovation costs and architects fees are not more than the lender's estimated value of the house you can get a loan.
If the derelict house is very cheap you could consider getting a personal loan to pay for it. As long as you can afford the cost of repairs this can be a possible solution to financing your purchase. Remember that most derelict houses will require planning permission before any extensive changes can be made to the exterior of the building.
Can I Find A Derelict House For Sale At Auction?
Auction houses often have several derelict properties for sale. Details of forthcoming auctions can be found on their websites and many advertise in the local press. Buying a derelict house at auction involves the same checks required for any other house purchase. It is essential to get a survey to establish if there are any serious defects that could cost thousands to repair. A full building and home-buyers survey will also help to confirm whether the house is a real bargain or one that is going to take you over your budget after renovation is completed.
Which Areas In The UK Have The Most Derelict Houses?
Many homes in the UK were empty in 2018 although not all of them were derelict. Durham was head of the list for the most number of empty properties followed by Leeds, Bradford, Cornwall and Liverpool. In October 2019 the figure for empty houses was 648,114 which was a 2.2% increase on the previous year.
A report published in December 2019 showed that Birmingham was the city with the most opportunity for regeneration. This was followed by Liverpool and Manchester. Many of the old terraced houses built during the Industrial Revolution are still standing with some remaining empty and derelict for many years after the residents have moved on to better housing.
Advantages And Disadvantages of Buying A Derelict House
There are several advantages of finding a derelict house for sale and making it into a home. Derelict houses are cheap to buy so you can get a larger property than if the house was in good condition. You may get a decent chunk of land attached to the house and many properties are character buildings that are individual even though they are neglected. In addition to these advantages, you will be restoring a house that has lain empty and unloved for years and this will enhance the local community.
The downsides to buying a derelict house are many. Some are obvious and some are not. The most obvious is the state of the building which could have serious and even dangerous structural faults. If you are not careful the cost of renovation can get out of hand creating future financial problems. There could be problems with access to the property if it is situated on farmland. You could also encounter problems with planning permission. Legal advice is essential before undertaking the renovation of a derelict house.
Finding The Owner Of A Derelict House
Sometimes when a property has been empty for years it is not obvious who is the owner. If you have found a derelict house that interests you there are several steps you can take to find out who owns the property.
Check with the neighbours first to see if they know who owns the house. Consult the Land Registry to see if the house is registered. It costs just a £3 fee to find out the title of a registered property and anyone can apply. Alternatively, approach the local authority to see if they have the house on their list of empty properties. Finally, you can check the local electoral roll to see if anyone at the address is registered to vote.