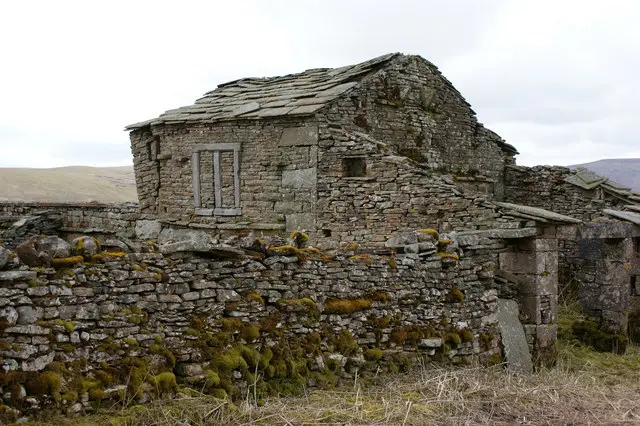 Abandoned Property for Sale Cumbria
Split between the Pennines and the Lake District, Cumbria is a region of unparalleled natural beauty. Its mountains, rivers, and lakes draw hundreds of thousands of tourists each year from both the UK and around the world. Not only is this an amazing place to own a home, but Cumbria also presents an opportunity for the astute investor to cater to the holiday-maker retail market.
Cumbria has thousands of homes that have been left empty for more than a year. While a very desirable region, Cumbria hosts a large number of second homes, which are often left vacant by their owners. More and more of these houses are being abandoned as Cumbria and other regions in the UK increase the council tax burden on uninhabited homes. This presents an excellent opportunity for investors who wish to buy homes to fill with tenants or holidaymakers.
In this guide, we'll take you through every aspect of investing in Cumbria's abandoned properties, from the property search to the perfect locations to local regulations. We've got you covered.
Finding Abandoned Property in Cumbria
As a highly desirable location, you'll face steep competition when looking for the perfect abandoned property. With the right guidance, however, you'll come out on top.
It's best to start by picking the perfect location, which may depend on a lot of factors, including whether you want to buy in an urban area and your budget. If being in a good school district or near a large supermarket are important to you, be sure to research these amenities in advance.
The logical first step in your property search should be to visit an online auction. You'll find a wide range of properties listed there and this will give you a good sense of the market. Auction House UK and EIG Auctions are the market leaders, both of which have Cumbrian listings.
You should also reach out to the local council, as they typically keep lists of empty properties in their local area that they can provide to you. This is another advantage of starting your search by picking a location or locations.
There's also no substitute for going in person, something you should do at least once before purchasing the property. Locals will no doubt be able to point you in the direction of empty properties, and may even be able to identify the owners.
Abandoned Property Types For Sale in Cumbria
Cumbria is overwhelmingly rural, and so most of the properties you'll find abandoned are old farmsteads or cottages in villages with declining economic prospects. However, these properties can still be converted into perfect holiday rentals.
Abandoned Cottages and Houses in Cumbria
Cumbria's abandoned cottages and houses are located in either urban areas like Carlisle or Cumbria's vast rural spaces. In the cities, you're more likely to find typical family homes, whereas rural villages are more likely to have cottages and traditional buildings. Either may be perfect depending on your plans for the property.
Abandoned Traditional Cottages for sale in Cumbria
Cumbria's beautiful, abandoned cottages are an ideal investment for someone looking to preserve the county's quiet charm. A good rental cottage is a magnet for tourists and will turn a steady profit in a county like Cumbria. You want to pay attention to the location with cottages, as they can often be off the beaten path. You'll want to make sure they're near a pub!
It's also important to bear in mind planning permissions with traditional cottages. This is especially a concern if you're buying a property in the Lake District National Park, which will mean more restrictions on potential developments. This may be worth the trade-off, as the national park is the area with the highest volume of tourism.
Abandoned Farms in Cumbria
Cumbria has many beautiful farmsteads that are now vacant because of changes in the agricultural industry. These properties now make ideal holiday rentals for large groups. Farm buildings tend to be in relatively good condition but will likely need to be renovated to suit a non-farming family or tourists. You can buy these farmsteads and their attached land for around 200,000 pounds.
Empty Land in Cumbria
There is a ton of empty land for sale in Cumbria. As a mostly rural county, much of its territory is undeveloped. Most of this land is subject to offer, but those with listed prices are typically around the 40,000 – 70,000-pound range. As is typical with an empty property, the prices will vary substantially depending on the land's existing planning permissions.
Abandoned Property in Cumbria FAQ
Where should I search for abandoned property in Cumbria?
As addressed previously, you can search for abandoned properties in Cumbria by visiting online auctions like Auction House Cumbria and EIG Auctions. You should also speak to local councils, which can provide you with lists of local empty properties.
Where are Cumbria's abandoned properties?
Cumbria's abandoned properties are split between its few cities and its many quaint villages. While mostly rural, Cumbria does have two urban centres: Carlisle and Barrow-in-Furness, both of which have a high concentration of abandoned houses. There are well over a thousand empty homes in Carlisle alone.
Still, most of Cumbria's empty homes are in rural areas. South Lakeland, for example, has slightly more empty properties than Carlisle, with 1,365 homes standing abandoned.
How do I access government schemes for flipping empty houses in Cumbria?
You can find government schemes that support buying and renovating abandoned properties in Cumbria by reaching out to local councils. Many local councils want to see empty properties sold and filled with tenants. As a result, they offer no or low-interest loans to encourage redevelopment.
For example, South Lakeland Council offers a 20,000-pound grant to investors who buy empty homes in Kendal, Ulverston, Grange-over-Sands, Kirby Lonsdale, Stavely, and Milnthorpe. If you accept this grant, South Lakes Housing will manage both the repairs and the property on your behalf. This may be appealing if you prefer to be hands-off but may deter others from participating in the scheme.
Eden Council offers a similar scheme. If you opt for the 20,000-pound grant the council's housing association will manage the property for you. However, if you take the option for a partially funded 10,000-pound grant, then you will be able to choose from a list of potential tenants who qualify for social housing. Alternatively, you can opt for a no-interest loan that leaves you free to manage the property at your discretion.
You might also be interested in: