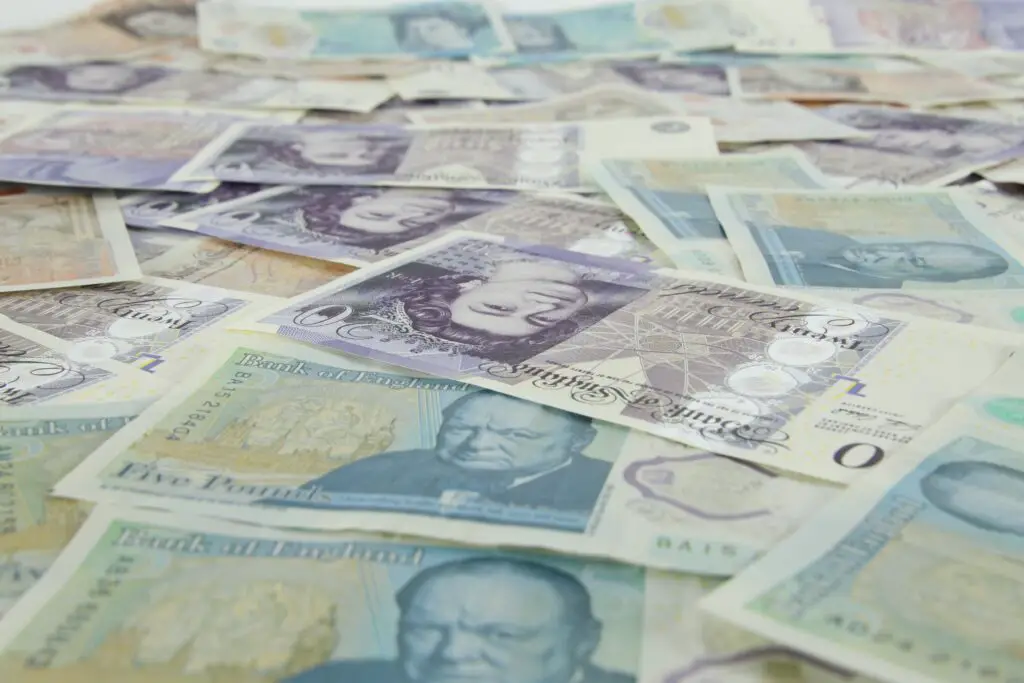 How Do Bridge Loans Work In The UK?
There are five steps to how a bridge loan would work in the UK; here is an example.
You want to purchase a new house valued at £500,000.
You want to have £100,000 as a deposit with the rest of the property value secured with a mortgage.
You have £20,000 in savings and need a further £80,000 for the deposit.
Your current property is on the market for £250,000, and you are awaiting its sale.
You take out a bridging loan of £80,000 to bridge the gap of the £100,000 deposit needed; you repay this once the sale of your current property is complete.
What Is A Bridge Loan In The UK?
Bridging loans help purchasers fill the financial gaps that may occur when buying a property and awaiting the sale of their current property to be completed. For example, buyers secure bridging loans when they can't secure a standard mortgage due to the property needing significant improvements or needing money quickly due to purchasing an auction property.  Bridging loans are secured loans that mean security against a high-value assist will be required to acquire one.
What are the benefits of Bridging Loans?
How Do Bridge Loans Work In The UK?
Quick access to funds: Bridging loans can be finalised within 24-48 hours once all paperwork and processes are complete. In comparison, other forms of loans can take up to two months to secure. So bridging loans are a good option when emergencies arise or when a deal is too good to miss.
More straightforward process: Bridging loans do not require lengthy personal checks as the property is collateral to secure the loan. So there will be no credit scores, proof of income, or current financial position checks.
No excessive fees: Due to the typical short nature of a bridging loan, there are no outrageous fees or ongoing interest rates to consider.
Vast potential: There are no specific requirements for what you spend a bridging loan on, unlike mortgages and other loaning facilities. The lenders will not question you on what you will use it for; they will only want to ensure you can afford to repay it.
Flexible repayments: Unlike other loans and mortgages, bridging loan lenders are flexible in repayment duration and interest payments.
Are Bridging Loans A Good Idea?
Bridging loans can definitely be an excellent short-term lending idea depending on why and what you are using the funds for, whether it's so you can complete on your dream property or having access to funds tied up in your current property awaiting sale.
How Quickly Can I Get A Bridging Loan?
The time it takes to secure a bridging loan depends on why the funds are needed. For example, if the bridging loan is required to secure a property for investment purposes, it will take approximately five working days. However, you may have to pay lenders and solicitors to expedite the application. On the other hand, if the bridging loan is to purchase a residential property, it can take between 4 to 6 weeks.
Are Bridging Loans Easy To Get?
Bridging loans are readily available from major banks, mortgage brokers, and specialist lenders. However, they are not always easy to get, so it is essential to discuss your needs with your lender before the funds are required.
Do You Need A Deposit For A Bridging Loan?
To secure a bridging loan, you will usually need to put down a deposit. The deposit amount will depend on how much you will be borrowing, the value of the property you wish to purchase, and the Loan to Value (LTV) ratio. Your deposit will typically be at least 20-25% of the property value; however, each lender will have different requirements.
What Is The Average Interest Rate On A Bridging Loan In The UK?
Due to the nature of the short-term lending facility, purchasers can expect to pay up to 2% per month interest on their bridging loan. The interest rates vary depending on personal circumstances, the type of security, and the property's LTV. Bridging loan rates are currently at their cheapest, with new lenders entering the market regularly.
What Is The Criteria For A Bridging Loan?
All lenders have individual bridging loan criteria, but generally speaking, you must:
Be over 18; some lenders also have an upper age limit
Be an individual, limited company, or partnership
Be purchasing a commercial or residential property, including refurbishments
Want to borrow more than £10,000
Have a property or properties for collateral against the loan
Live in the UK with a registered address
Be employed, self-employed or retired
Have an exit strategy to repay the loan
Is There An Alternative To A Bridging Loan?
Unfortunately, bridging loans may not be an option for everyone, but luckily, there are four alternatives that you could consider.
Unsecured Lending – Obtaining finance via personal loans, credit cards, or bank overdrafts could be an option. Unsecured loans carry high interest and are for a shorter period.
Remortgaging – Release some equity from your current property by remortgaging. This option could save you money on interest rates. However, remortgaging can be costly due to arranging valuation fees, arrangement fees, and solicitor fees.
Second Charge Mortgages – This is an option if remortgaging isn't due to it being too costly. Rates are higher than remortgaging, but they tend to be lower than an unsecured loan.
Specific Finance for the Loan – Depending on the need for the funds, there are other specific finance options available to property owners. For example, buy to let mortgages, property development finance, and equity release products.
Are Bridging Loans Risky?
Bridging loans can be a risky option for homeowners, and here are four reasons why.
Repossession – As affording the repayments is dependent on selling your old property and as with any secured loan, failing to make your repayments can cost you your property.
Higher Interest Rates – As bridging loans are short-term financing options, interest is calculated as a monthly figure rather than an annual figure. Meaning you can expect higher interest rates.
Additional Fees – Arrangements for a bridging loan requires arrangement fees, broker fees, valuation fees, and any legal fees; the cost of these all depend on your lender and broker.
Unregulated Investment Arrangements – If you are using a bridging loan on commercial property investment, the Financial Conduct Authority (FCA) will not offer any protection.
Useful government resources:
Affordable homeownership schemes
Our related post:
Can You Get A Mortgage To Renovate A Property?
Can You Get A Mortgage To Buy A Derelict Property?
Mortgages For Second Homes And How To Get One