How Do I Find Out Who Owns A Derelict Building?
A derelict building with huge potential is a tempting property investment and these type of abandoned properties can be found all over the UK. Many are in areas of urbanisation where industry has vanished but buildings remain. Some residential buildings have been abandoned because they are not fit to live in. Others may have become derelict when the owners/tenants have died or have left due to financial difficulties. Some properties been repossessed and are owned by a bank or building society.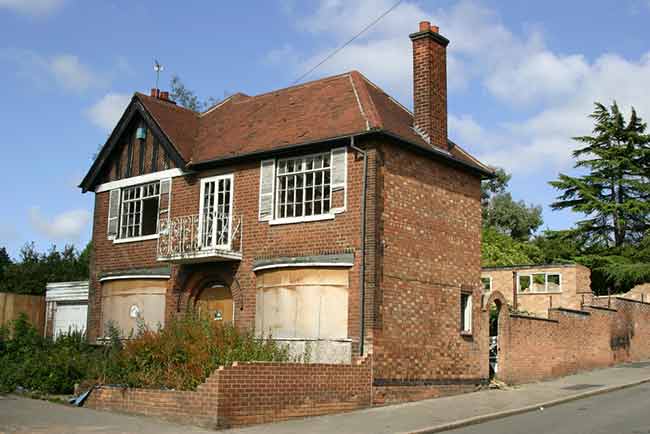 Whatever the reason for a poor state of repair, derelict buildings can have an impact on the neighbourhood and cause other properties to lose their value. For this reason most people in the immediate vicinity are usually willing to assist in providing details of who owns a derelict property.
Contact local councils for a list of derelict buildings
The large amount of empty properties in the UK includes homes that have been abandoned and are deemed to be derelict. It is sometimes worthwhile contacting charities that help the homeless to see whether or not they have a list of empty homes. However, these will mostly be buildings that are not exactly derelict but may be in need of some repairs.
Most local councils have an Empty Property Officer who can be contacted to make a visit and who may deal with securing abandoned properties and ensuring that they are not dangerous. If a building is empty for over 6 months, the council can put in place an Empty Dwelling Management Order. This means that if the property is habitable the council can effectively take over the property and put in tenants.
Make your derelict property safe and secure
You are responsible for the safety of the structure
It is the owners responsibility to make sure that a derelict building is safe and secure. So, if you are concerned about who may own a derelict building or are interested in buying this kind of property, how do you go about finding the owner?
Begin your search for the owner of the property
Your first port of call is the local council. Local authorities are obliged to hold a register of derelict sites and this is open for public inspection. The same applies to properties judged to be dangerous derelict buildings. If a derelict property or site has been improved then it can be removed from this list. A property on this list is defined as a structure which is in ruinous, derelict or dangerous condition. The building may also be on the list if it is neglected, unsightly or objectionable to the surroundings and if there is a presence of litter, debris or waste.
Tracing property owner FAQ
How do I find out who owns a derelict building?
There are various methods you can use to find the owner of a derelict building. Check the land registry if the building has a street address. If the derelict property is located in the countryside, you could ask around at the local post office, pub or nearby farm. The chances are the owner of the property will be known to someone. If the empty property is located on a country estate, ask at the estate office.
Are all derelict properties owned by someone?
Most derelict properties have an owner even though they may seem completely derelict, empty or abandoned. In fact, in the UK is is fairly unusual for a property to have no registered owner. However, on rare occasions, some properties are completely unregistered. Your first port of call should be the UK land registry. Check which land registry department you need depending on which part of the UK you live in.
Can I claim a derelict property?
It is possible to claim a derelict property via a process known as adverse possession, but this process can take 12-15 years and has many legal pitfalls. In effect is is very unlikely you will be able to successfully claim a derelict or abandoned property in the UK without considerable legal expenses. A better course of action would be to trace the current owner and make a low but reasonable offer for the property.
Local authorities must keep records of the location of each building or site, the name and address of the owner and any actions that have been taken. Any building that has been approved for plans to redevelop will be taken off the list.
Property resources:
Derelict buildings
Property to renovate
Unoccupied property insurance
If you have seen a particular property that looks derelict and there is no 'For Sale' notice or notification of an auction, there are other steps you can take to find out about ownership. Talking to the neighbours is a good place to start as they may personally know or be aware of who owns the property. Most people will be keen to help especially if the building is becoming an eyesore and detracting from the value of their own home.
Search online for a property owner
Data on the owners of derelict properties is held by the UK government
As stated above the local council may be able to help as well if the property has been derelict for some time. However, if the property is unregistered a council may not be able to provide information even if they know of the owner. This is due to Data Protection Laws. The government holds a register where citizens can report a derelict or abandoned building. You can ask for details about derelict houses in the UK by searching at data.gov.uk or by speaking directly to the local council.
A small fee will enable you to do a Land Registry search to find out if the derelict building is registered. The search will also provide information about land boundaries and if anyone else has a financial interest i.e. a charge on the property.
Unregistered derelict buildings
Finding the owner of an unregistered property
If a derelict building is unregistered it can prove very difficult to find out about ownership especially if the original owner has died. In the UK there is no such thing as property without an owner as under the law all land belongs to someone even if it is not registered and the owner is not immediately identifiable. Derelict property may have been passed to surviving relatives under the Crown Law even if they are not aware of the fact.
Looking up the electoral roll for information about previous inhabitants of the building may provide some clues to ownership. As a last resort and if you are really keen, you may engage a private investigator to find the owner.